Today we present the latest reinforcement of the Jung Smart Control KNX range of controllers. Despite its small size, which allows installation in any recessed electrical box, the new Smart Control 5 offers full functionality and extends the range of stay controllers from Jung, the European leader in electrical mechanisms and home and building automation.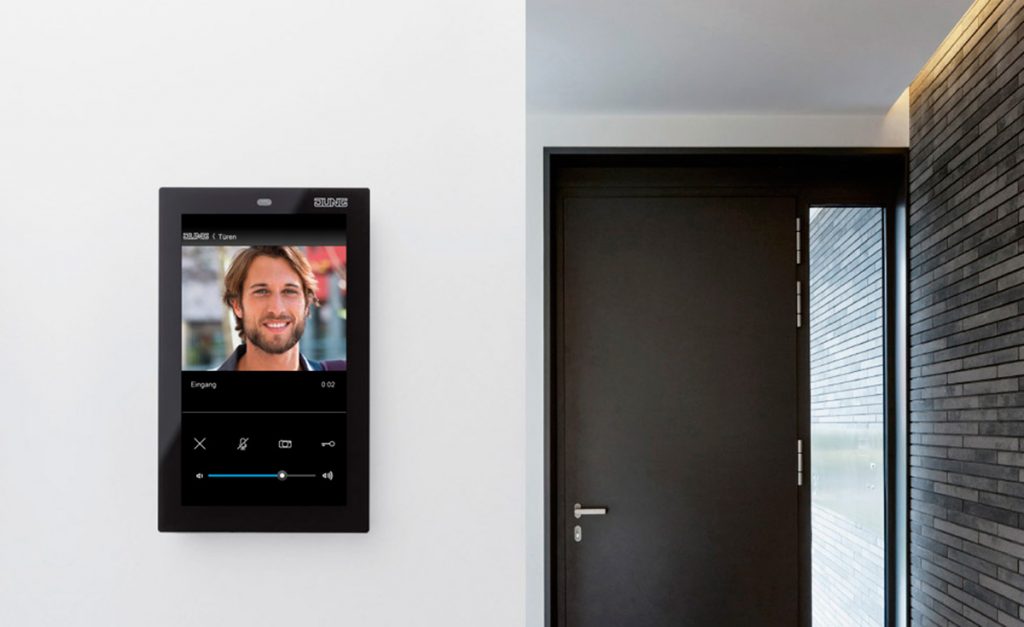 Small … but powerful and multifunctional.
The frame of the new Jung Smart Control 5 has dimensions of 81 x 132 mm. It has a screen 127 mm or 5 inches, which makes it the 'youngest' of the range, which until now was composed of devices with displays of 7, 10, 15 and 19 inches.
Jung's new Smart Control 5 comes with pre-installed applications for the "Jung Visu Pro" display server, the "Smart Visu Server" and the "eNet Server", which allow access to a majority of building automation automation systems. Through these applications, the different systems turn the home into a smart home, as is the case with the eNet and KNX installations. It is also possible to integrate Siedle intercom and door entry functions, thanks to the Siedle Smart Gateways application.
Like a smartphone on the wall.
It is a compact, elegant and slender product, due to its constructive shape. The screen of Jung's new Smart Control 5 is reminiscent of the most modern smartphones. It is tactile and has clear and bright colors, in addition to an integrated proximity sensor, so that the device 'wakes up' from the standby mode when the user approaches to touch it.
The multifunctional operating interface clearly represents all available applications and also offers the possibility of opening them directly by touching the corresponding icon. A brightness sensor automatically adapts the brightness of the display to the lighting conditions of the room.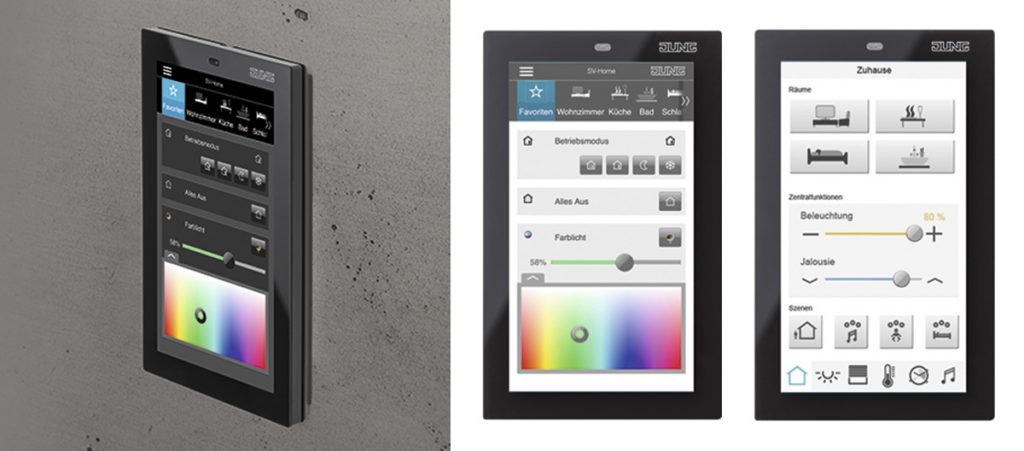 Búsqueda para satisfacer el conocimiento de la actividad arquitectónica y tangentes que se generan. La idea es crear un espacio para divulgar los diversos proyectos en busca de nueva inspiración y de intercambio.