Given the almost inseparable binomial that couple, photography and architecture form today, we moved to Valencia after the summer period to get to know the work of a young architect
Milena Villalba
who focused on both professions.
Milena Villalba is a professional architecture photographer. She graduated as an architect at the UPV (Polytechnic University of Valencia, 2012), and later in 'Art Photography' at the EASD (School of Art and Design Superior of Valencia, 2015). He works regularly in the Valencian Community, but his work map extends to other areas of Spain and countries such as Belgium, Holland, Italy or Poland. He has made several solo exhibitions, and supervised various workshops in festivals and conferences such as Intramurs, elCASC, IFAC, Etsatopía or Transforma.
'When I was little I hated the camera, because I did not like being photographed, and in school, in the technology subject, I got a thousand evils when they talked about construction. I started architecture thinking that I would be an architect, and photography without any intention of being a photographer.'
That is why today we will try to learn a little more about your work.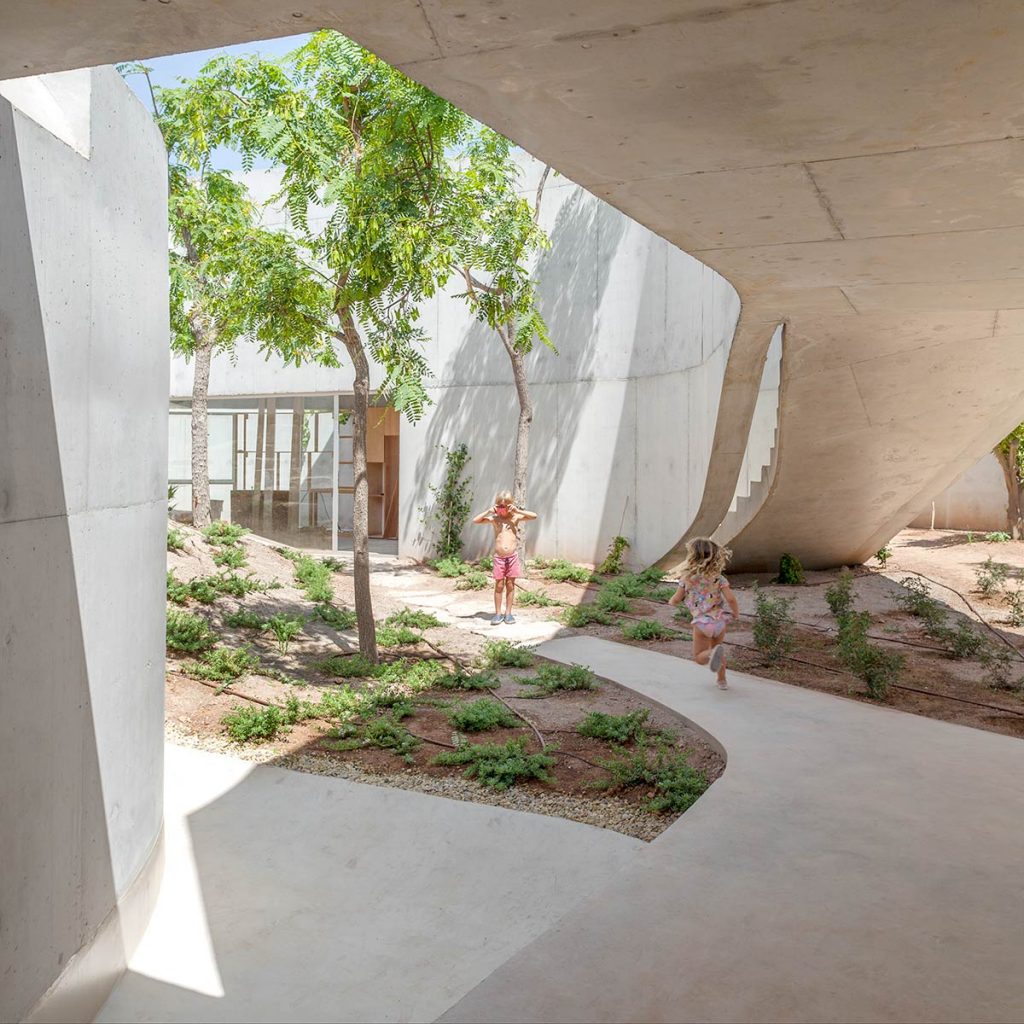 How would Milena be defined?
I would say that I am optimistic, cheerful, extroverted, constant, and quite free. I value my environment, my friends and family, of which I feel very fortunate.
How, when and why did you decide to focus your path to architectural photography?
The certain thing is that I finished the race in the heat of crisis, and in spite of a priori being something negative, what it did was to give me freedom. In addition, I had a job that economically gave me some peace of mind. I signed up to study art photography at the EASD in Valencia. That seemed like a strange and irresponsible decision, because the normal thing was to do a master's degree or go abroad to work, and I really could not argue that I was fulfilling any objective with that, I just felt I wanted to do it. There I discovered, among many other things, great photographers of history and current architecture. However, you do not decide something immediately, I guess that little by little you are putting in the balance, and you realize that you need to let go of things. I currently feel that I could not be offering anything better about myself, besides being very well accompanied.
On the one hand, he helps me with post-production Santi Vicente. And on the other hand, I work with Ana Asensio, communication topics, publications and project reviews. Ana has spent several years developing a career in the field of popularization and criticism of architecture, and also in editorial issues. He has worked in sites such as Archdaily, has his own magazine (The AAAA Magazine), and has also published in media such as El País. A year and a half ago we came up with the idea of completing the projects I photographed with a critical author text and its subsequent dissemination in the media, which we think has been fitting very well. We recently became Minimum Editions, we would like to take all this to printed format, we want to make high quality publications, where the support helps us to tell stories combining different languages.
How did you detect the need for this service? What does this new system contribute?
As regards the publication reviews, when I delivered the reports, I realized that the studios are always involved in a maelstrom of work and issues to attend, and do not have time to disclose their work, often they do not know how. It is usually an important issue, but not urgent. So we thought it could be an interesting investment for studies. In the end it is about delegating the work, not only you save time, but you gain quality. In fact, we recently learned that in Paris it is very common to entrust the texts of the projects to writers.
As for the service of architectural photography itself, it has always existed since photography was invented. In fact, a few years after the French government bought the invention from Daguerre, he sent a group of photographers to have well documented the most important architectural heritage works in the country, so that it could serve as support material for the architects who they were going to restore, like Viollet Le Duc. That group of photographers called it Mission Héliographique (Heliographic Mission, the prefix helio comes from the Greek and means sun). Therefore, the documentary nature of photography has made it, since its inception, an indispensable tool of work within the profession.
In addition, in recent years (and excuse the sudden jump in time), with the emergence of the digital age, networks, etc., the need to photograph architecture (and in general), has increased, in fact almost photograph everything, we live in the era of hypervisuality (concept of Victor Renobell). I think right now they are photographing things that not 20 years ago, for example small reforms. Many people can access the images on the internet, which has become a great opportunity for promotion.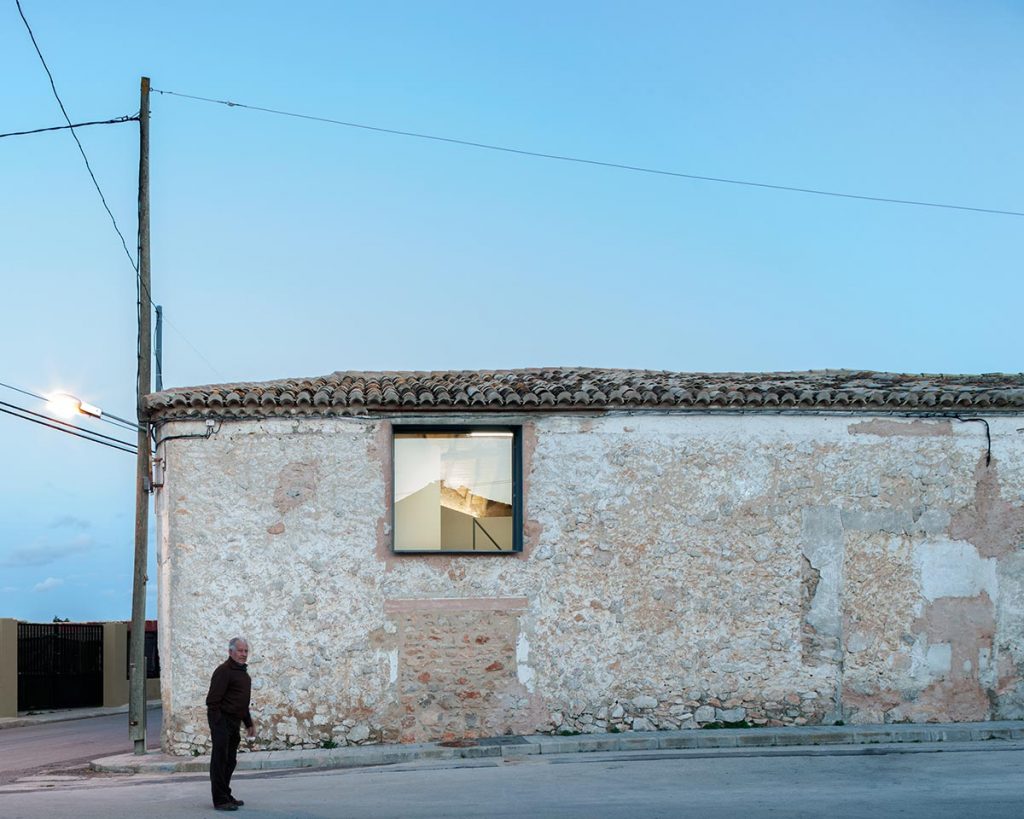 How is the day to day of Milena? 
Each day and each week are different. There are times that I spend the week outside taking photos, and sometimes I am more in the studio. Like any self-employed person, half of the time is management and the other half is production. The production in my case is divided into 3 stages: the taking of photographs, selection and postproduction. The photo sessions can be days, it depends a bit on the size of the project. You certainly have to like the work, physically it's hard, it's many hours of standing around. You start in the early morning until the sun goes down, and in summer the sun in Spain leaves at 10pm, and depends on the area, more to the west even later. As for the selection, it is a phase that is worked with the client and is important for several reasons. One is that each photo is treated almost as if it were a 'work of art', so it has to be very clear what we need. The philosophy is well chosen and good. I think it is not good to use 50 photos to tell a project, saturation of information and the images lose value. I also think that the fact of choosing forces you to think, which means that the quality of the final set and how it is counted increases. In the end, photography is a language.
To start the postproduction Santi and I sit together, and we go commenting the photos one by one, we mark areas, annotations, etc. When he has done his part, he passes them to me and I give him what is called the 'final art'.
As for the work I do with Ana, we talk every day. She lives in Zamora and I live in Valencia, but it is not a barrier to the work we do. Also every week we do meetings by skype.
How is the process of design, development and marketing in Milena?
Well, as it is a tiny infrastructure, I think that in the end my brand is me, so there is not a very elaborate process behind it.
Have you delegated roles and focused on specific parts of your work?
Although in the previous question I have already answered this, I would like to tell you an anecdote. The fact that Ana and I worked together came from a tandem, I taught photography to her, and she to me to write. After a week we realized that the best we could do was work together, and that each one was dedicated to the field in which he was most specialized.
At the moment I could not focus on writing assiduously, besides I would not do it like Ana. The conclusion is that delegating-collaborating-sharing (depending on the case), we get further and better, and it is in turn beautiful.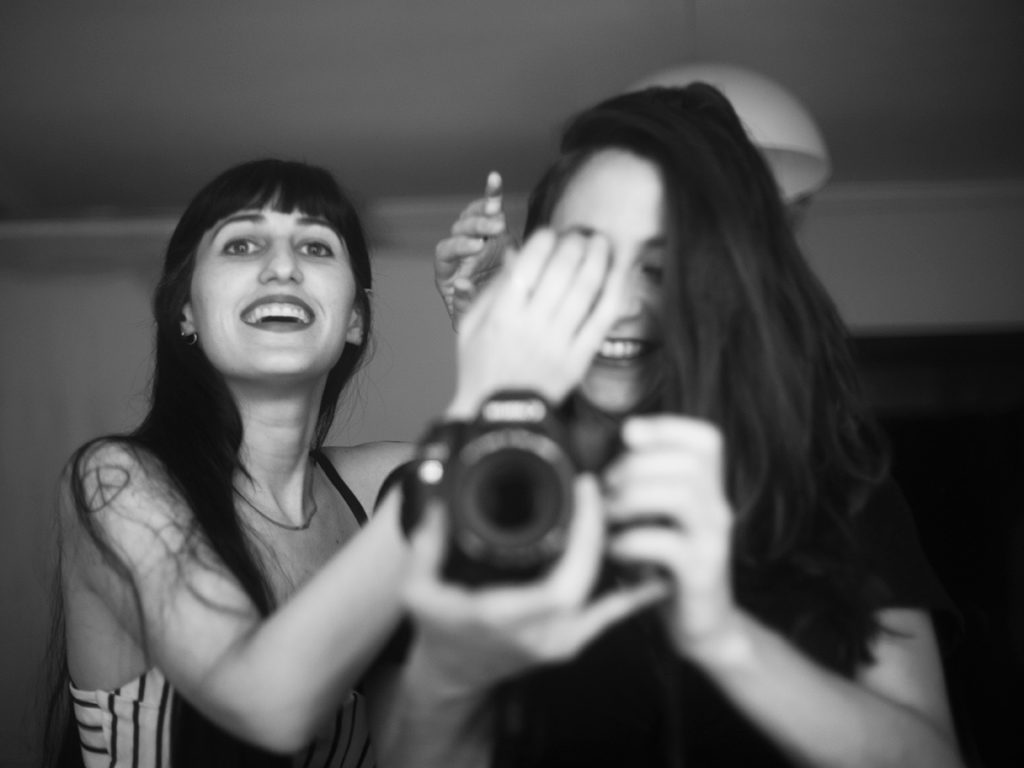 Which customer segment do you address? What are the most demanded orders? 
I am mainly addressing architects, they are my target audience. Sometimes also to large companies that invest in 'advertising', and therefore, invest in professional photography. It is important to be clear that within the 'photography of spaces and buildings' by order there are several branches: photography for real estate, interior design photography and architecture photography. Although they share the technique, they do not have the same objectives, and therefore, they use different languages.
For example, real estate companies generally look for spaces that look bigger than they really are (more meters, more price), but on the contrary, in good architecture, the scales of the spaces are thought, exaggerating can be breaking it and not being good, other times instead, you may need it. I think that of the three fields, that of architecture is the one that requires more reflection.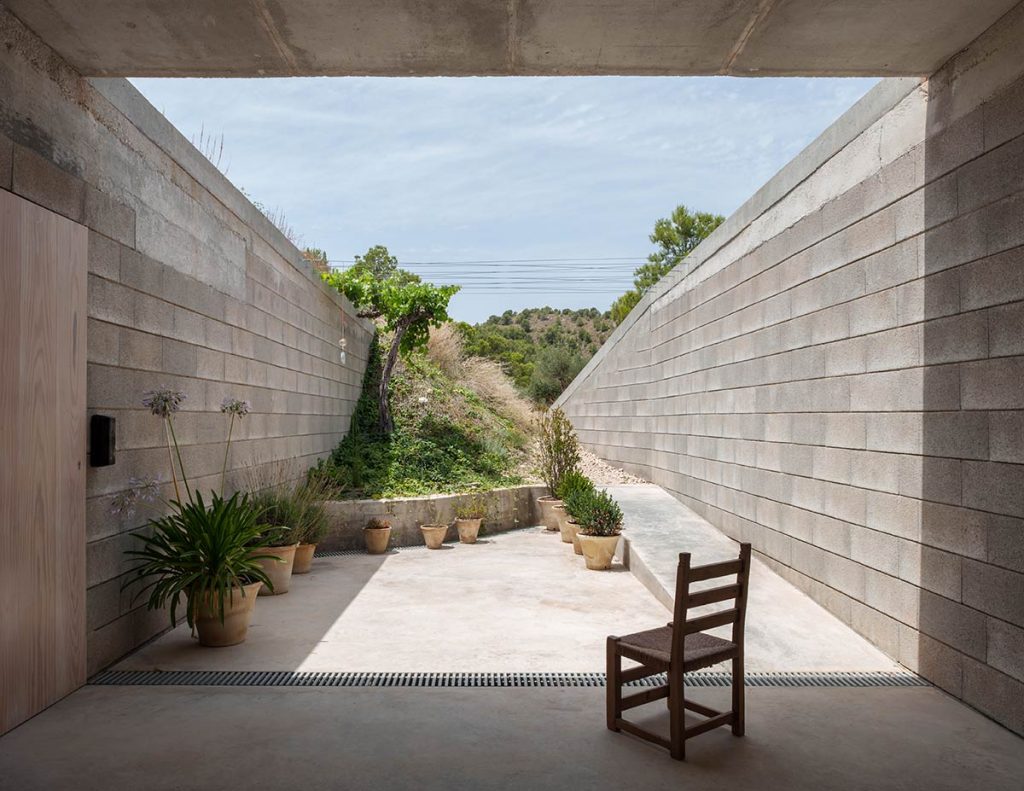 How and for what do you use the "new technologies"? Has the "network" facilitated your work?
The best network is still word of mouth. In my case, I believe that the function of digital networks is rather to support and reinforce it. In fact, rarely have clients left me just because they have seen me on instagram. Normally there is a double action: they have recommended me and they see me on the net. I have also realized that the web is essential, studies outside of Valencia and companies have located me on the internet thanks to it.
Do you combine or complement this activity with other tasks or in other fields?
No, I dedicate 100 percent to architecture photography. I think that if you want to do something quite well you have to focus, I do not think you can reach the same results if not.
How do you see the future of architecture? And the one of the profession?
I have very complex questions, I do not know what to answer.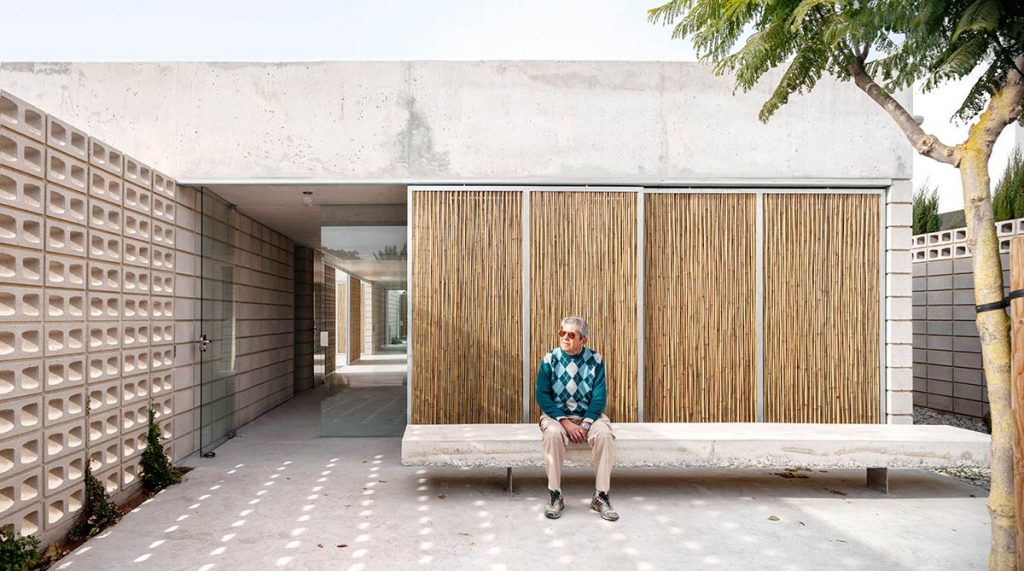 What improvements do you think are fundamental and should be implemented immediately?
Fundamentally all those that have to do with the economic issue and precarization of the profession. Maybe I say some obvious things, but it may not be bad to reinforce it. On the one hand, public institutions have to put their batteries. It is hypocritical to have the civil service so well protected, and then allow 30% and 50% reductions in public tenders, because that means that there are people who are not being paid with dignity, and others who are turning heads.
I also think that it would be very positive if the Architecture Colleges returned to put minimum prices for which to charge the works, otherwise they are promoting neoliberal policies. Money to be worthy is there, and a lot, but it is getting worse and worse.
They have swept us with the crisis and 'the discourse of the entrepreneur'.
As an "entrepreneur", what do you think of architects who "open and / or recover" new fields and / or approaches to the profession?
I think it is very positive and necessary for the profession of architecture. Living it from another perspective frees you of many prejudices, because in itself, the decision itself is already going against many conventions, and creates another type of thinking that feeds the rest. Obvious that the crisis has intensified the appearance of architects with new profiles of work and approaches, but it was necessary, therefore, among many things, came a crisis.
Are you happy with the trajectory made so far? What future projects do you expect?
Future projects, always many. I am more than happy, as I said before, I feel I could not do and offer anything better.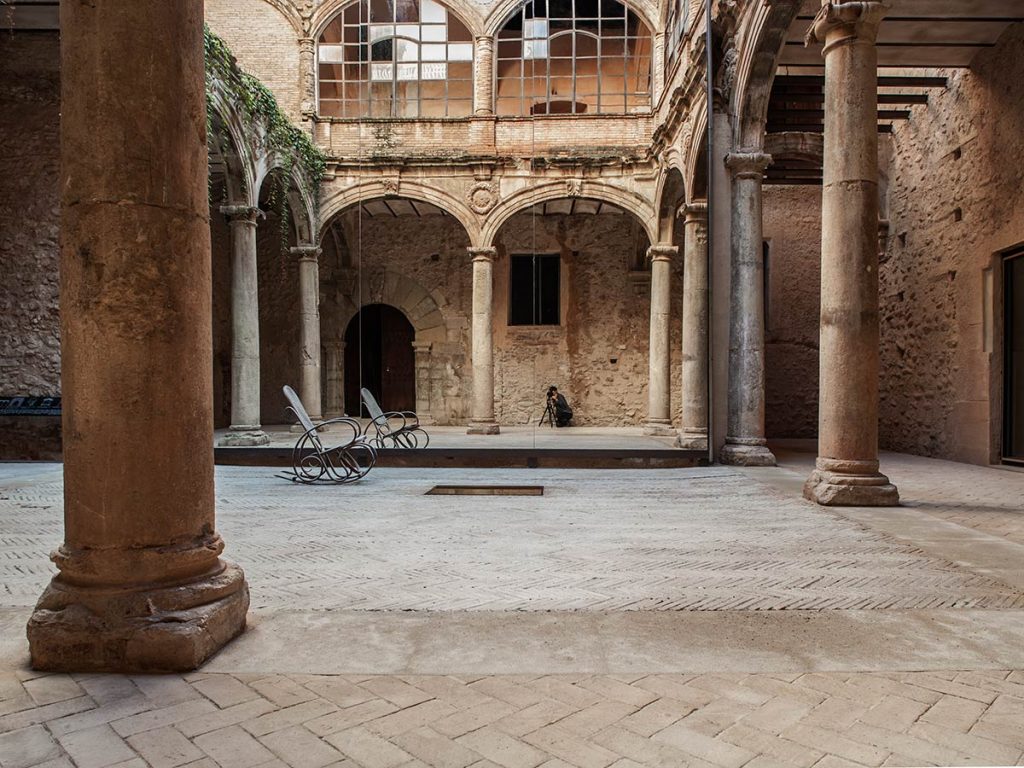 Milena Villalba · Architecture photography 
Occtober 2018
Interview by Ana Barreiro Blanco and Alberto Alonso Oro. Thank Milena for her time and predisposition with this small space.