The building is thought to shelter the administrative functions, of storage, repair of machinery preparation of material, etc. Related to the activity of the company, dedicated to works of gardening and culture of products of ecological agriculture.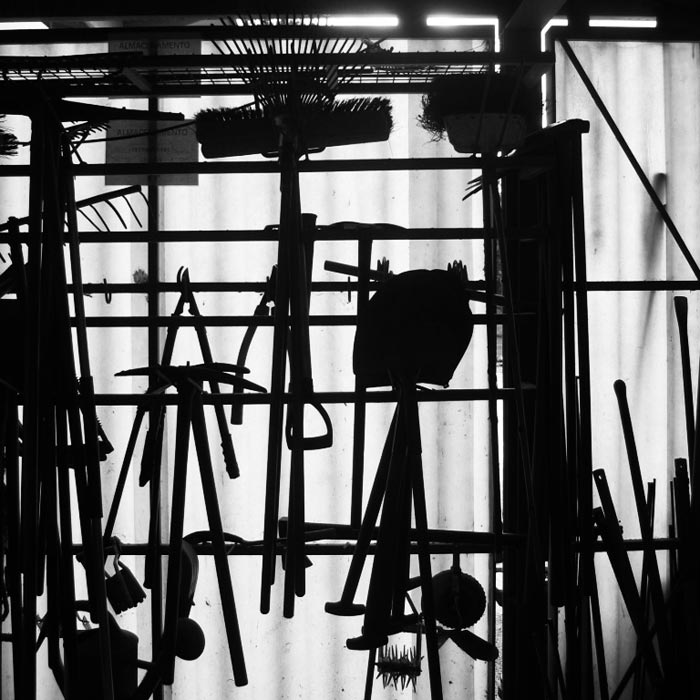 Created together by the handicapped persons' Galician Federation and by the handicapped persons' Association of the region employment is directed, in last term, to create for this group and to foment, of this form, the social integration of the same one.
There appears the first simple, cheap, light and modular construction. There is chased, as basic aim, the integration and the minimization of his presence in the valley, moving away from the model of the nearby buildings, descontextualizadas and from excessive size. It is established, therefore in his materialization, a direct dialogue with the topography and the vegetable masses of the environment.
His implantation is solved following a simple strategy; taking advantage of the slope one arranges with his longitudinal axis (north – south) in perpendicularly this one. Excavating minimally in the hillside, one believes a platform in the one that develops the program. Of this form, the construction is solved partially buried by a cover inclined in direction opposite to the slope, which is perceived, from this, as a continuation of the area
For the front west is in use a metallic mesh that uses as support to Hedera Hélix's plantation. This one works as solar protection and visual sieve. For his top band, in the meeting with the cover, there is in use a glass that allows the presence of light in the interior and that, by means of the reflexes that it originates, helps in the general strategy of camouflage.
Two years later, there is constructed an amplification that is clear of a similar piece (with use of storage in its entirety) and the intermediate, translucent one, that it works as garage, solved with plates of wavy polycarbonate. This solution solves, besides, of evident and effective form the representative image of the activity of the company.
Work: Isoriparia´s offices and store for activities of gardening
Authors: Arrokabe arquitectos [Óscar Andrés Quintela, Iván Andrés Quintela]
Location: Ponte do Gato, Rendal, Arzúa, A Coruña, Galicia, Spain
Year: 2001-2003
Photography: Arrokabe Arquitectos
Búsqueda para satisfacer el conocimiento de la actividad arquitectónica y tangentes que se generan. La idea es crear un espacio para divulgar los diversos proyectos en busca de nueva inspiración y de intercambio.