The pioneering arquitect women: the presence of the absence (VIII) | Cristina García-Rosales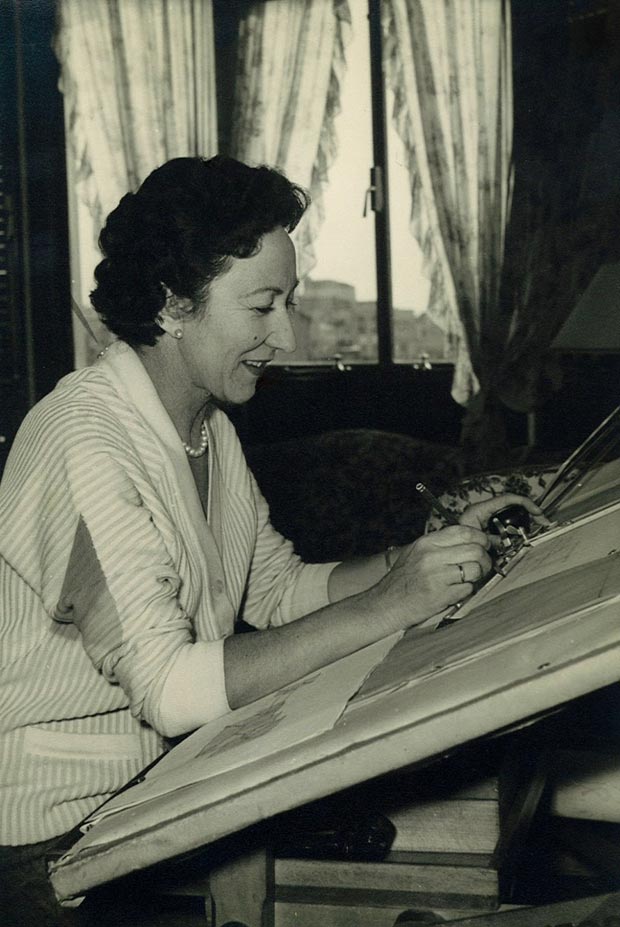 In Spain she was Matilde Ucelay our first arquitecta and since it finishes his studies in 1936, up to the current moment, 72 years have happened and several generations of women. If there is an arquitecta that should be known in Spain she is, she, Matilde Ucelay Maortúa, born in 1912 and expired in Madrid in November, 2008. And not only for having been the first woman who finished the career of architecture in this country, but for having received in 2004 the National Prize of Architecture, granted anually for the Department of Housing to
"those architects whose excellent and continued contribution, realized fundamentally in Spain, and valued with objective criteria, has emphasized the social, economic, aesthetic and technological aspects of the architecture".
The recognitions him came a little late to this singular and intelligent woman, though she did not believe in any more medals that the well-being of the persons who live in the buildings for her designed.
Matilde Ucelay finished his career in 1936. It did it in a natural way, for vocation. Since native was his infancy inside the educated, liberal and progressive environment of his family, and native his assistance to the Institute School (continuer of the Free Institute of Education) where he studied brilliantly the baccalaureate. Some of his friends were praised by the careers of Philosophy and Letters or Drugstore, but she had clear that his was the Architecture. Difficult epoch, when less, which happened studying in this mythical thirties in the School of Architecture of Madrid, in spite of some minor disadvantages like that the School was lacking bathrooms for women. Friend of Félix Candela and of Joke Goitia and, in spite of the unusual of his situation, always he enjoyed the major respect both his teachers and his companions. His favorite subject: architectural projects.
Two days before the civil war was exploding, it was honoured in the Architects' College of Madrid, act to which there came out-standing figures of the Second Republic as the Secretary of the Government, Amós Salvador. Made East, together with his republican filiation, it did that once finished the contest, was purified and condemned in court-martial to the incapacitation to exercise public charges of for life and to exercise his profession, for five long years.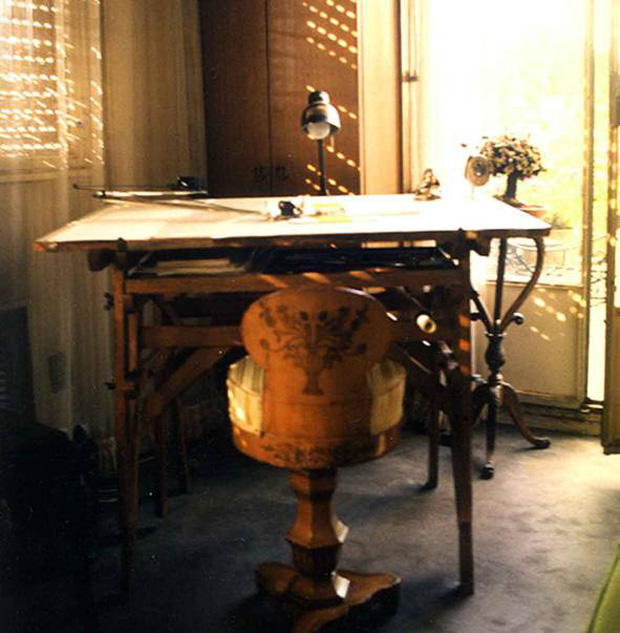 In spite of all the prohibitions and difficulties, Matilde Ucelay kept a professional activity continued during more than forty years, constructing buildings for private clients, projects that skilfully it achieved that other companions were signing, initially of his path. He exercised his labor in really difficult circumstances, immersed in the social context of the epoch, in which the women were meeting confined in the area private and forced to fulfill exclusively domestic and familiar roles, lacking legal rights. Simple and responsible, all his life worked without considering it to be anything exceptionally.
His architecture is characterized by a profusion and wealth in the details, and by a design intimist one tied to the user and to the environment. Between his works stands out a great number of one-family housings, collaborating in some occasions, with the designer of gardens and landscape painter, Couchepin. Between his more of hundred twenty projects, we stand out " The House Oswald", in Door of Iron in Madrid; "The House Benítez of Lugo", in the Palms of Great Canary; as well as the bookshops "Turner" and "Hispanic-Argentine" in Madrid. Also he designed factories, laboratories and other singular buildings following Félix Candela's technology, from that architect imported his patent from Mexico with the help of his son. It realized in total 114 projects along a professional life of more than 50 years.
Cristina García-Rosales. Architect
Madrid. Juny 2014
The pioneering arquitect women: the presence of the absence (X) | Cristina García-Rosales
Soy arquitecta (1980). Mis proyectos son muy diversos. En 1995 fundo el grupo La Mujer Construye, en el que ocupo la Presidencia.