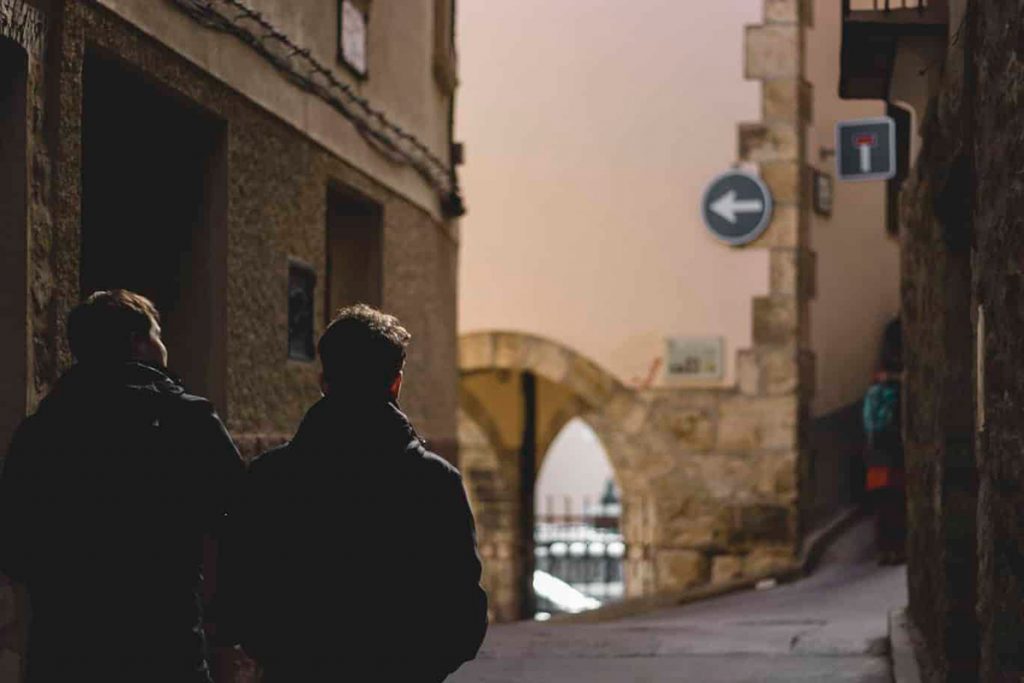 Taking advantage of this summer period, today we will approach NILGO, a project that emerged from an academic exercise at the UPV Technical School of Architecture and that places value on the landscape heritage of the different rural towns in the interior of Spain. The growing and gradual depopulation suffered by the people, together with their passion for traveling, has motivated the two young architects, Enrique Reig Navarro and Jorge Garcelán Docio, to develop this initiative that seeks to regenerate the economic activity of these peoples.
"There's nothing better than traveling to feel free and grow as a person".
This initiative places the night sky of the different towns as a tourist value, and seeks to regenerate its economic activity through the own night and daytime experience that the different concerted sites can offer.
Respect for the cultural and landscape heritage has motivated them to look for some of the most respectful options to inhabit, glamping, a growing global phenomenon that consists of enjoying nature and the freedom that camping provides, with the comforts and attractions of the most sophisticated accommodations.
Both Enrique and Jorge, are lovers of nature and ephemeral architecture, together with their enterprising and reflective nature decided to embark on this adventure that surely will make its users enjoy.
Without further ado we leave you with the interview that we were able to carry out a few days ago.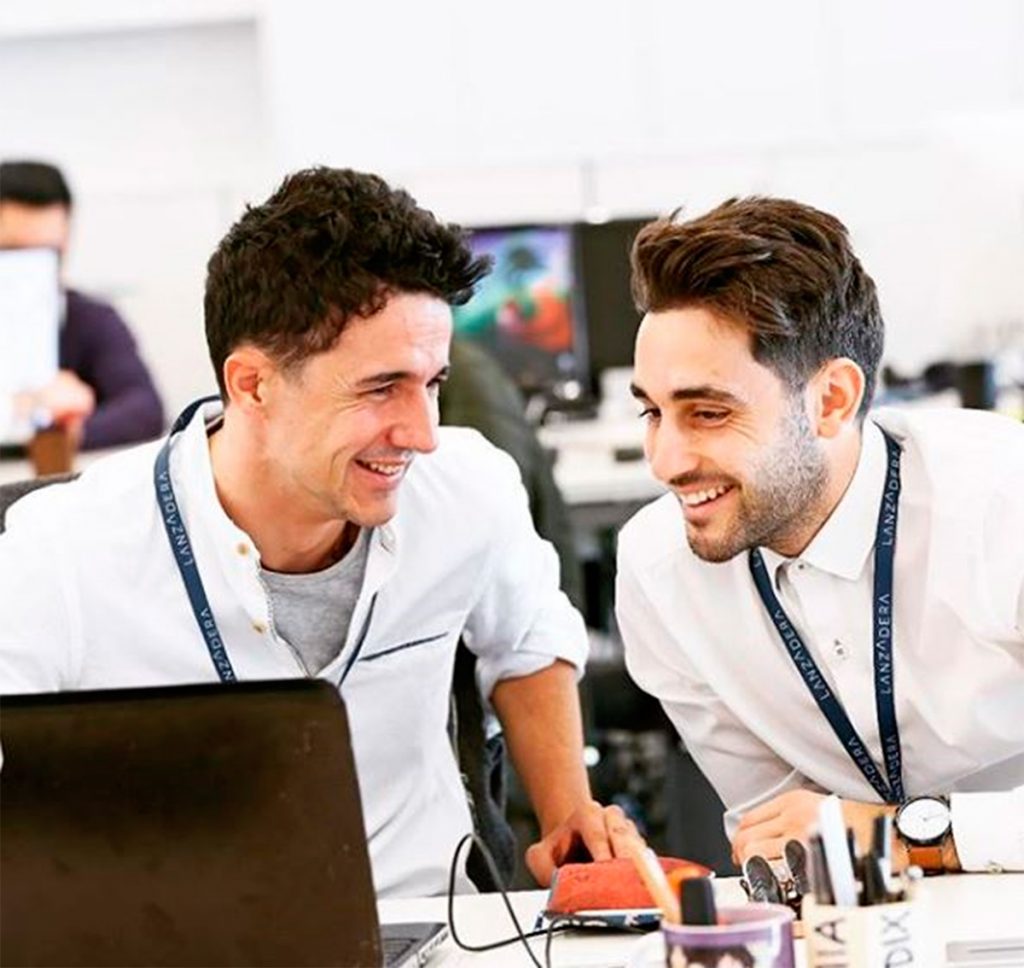 How would Jorge Garcelán Docio and Enrique Reig Navarro define themselves?
We are crazy people who love nature and the stars. Creative and self-taught with a desire to learn and get new challenges.
How, when and why does  NILGO arise?
NILGO arises in the School of Architecture of the UPV, as a result of a class work in the subject Theory of Architecture, taught by Professor Javier Poyatos, where we had to solve a problem that we detected in Spain through architecture. The big problem was rural depopulation, which is currently one of the biggest problems that the country faces. That linked to light pollution suffered by large cities like Valencia, we came up with the following:
"Why not create nomadic lodgings to sleep in the middle of nature and observe the stars in villages at risk of depopulation?".
That same idea, raised with a business model, we presented to an entrepreneurship contest, "The Ron Ritual Distillery", where we were selected among the 10 best in Spain to train with the best experts and start this dream towards reality.
Did you encounter many difficulties? Which were the most problematic?
We have encountered many obstacles, specifically in the legal aspects. Currently, the Spanish legislation is not adapted to host innovative projects that are developed in the midst of nature given the obsolete laws that regulate this area. In addition, there are many inconsistencies in them, which makes it even more difficult to adapt to it in a different way to create a viable and scalable business model.
In fact, the model that we propose is not included as such in the legislation, so we have had to adapt to several different epigraphs to meet the required requirements.
How did you detect the need for this service?
On the one hand, our families come from very small villages in the interior of Spain, so we suffer depopulation firsthand. In addition, we realized that currently, people are far away from nature, and the only places where you can sleep in a "natural" environment are the campsites. However, these are overcrowded, there are different types of customers (families, couples, children …) and have the disadvantage of the few amenities in tents that also do not come installed.
Therefore, create a space where you can sleep in the middle of nature only with your partner, in a spacious tent with a bed and the services of a hotel, away from the rest of the tents, where to make local tourism in beautiful towns and at dusk, see the immensity of the stars that is an immaterial value that not everyone can enjoy, is our differential value.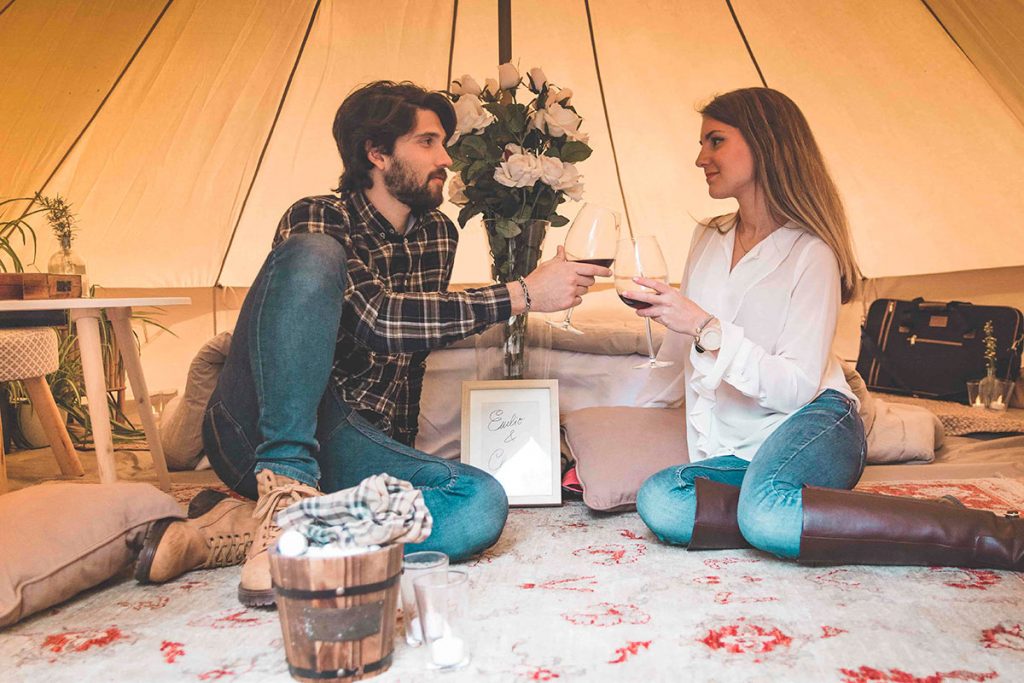 How is the day to day in NILGO?
We follow two guidelines. The first is a universal truth of Mercadona's total quality model:
"Time is limited"
and the second comes from the architect Mies van der Rohe:
"Less is more".
So our priority is to meet the objectives in the shortest time possible with the greatest effectiveness.
The first thing we use are 6 work units:
·Theoretical body (Business Model)
· Company (Internal management)
· Product
· Marketing
· Financing
· Legal aspects
For this we write all the weekly tasks and every morning we put them in common and start with the most urgent and important of each unit. At the end of the day we see that it has been achieved and what is not, to readjust the tasks and deadlines.
Finally, at the end of the week we meet again to analyze and improve the process.
How is the process of design, development and marketing in NILGO?
It is amazing and disturbing at the same time. We design the space where our guests will stay to the smallest detail.
We believe that in the small details is where the difference is made to create an unforgettable experience for the guest.
Have you delegated roles and have you focused on specific parts within NILGO?
Yes. As you grow in responsibility you have to delegate in the most specific parts to people who dominate the subject. In our case, although we love it, we have entrusted marketing to several people who carry out the content, the publications and the subsequent analysis.
However, we continue to provide creative ideas to the work team so as not to lose the essence.
What was (or will be) the critical moment once NILGO has started?
It was on November 6, 2017 when, after a follow-up meeting with our Lanzadera project managers, the Juan Roig Business Marina, we had the feeling that we were not going to enter the program.
We decided to create a basic MVP, a web page and make an explanatory video in only 2 days, in order to demonstrate that we wanted to be within the prestigious entrepreneurial ecosystem that is breathed inside the facilities and to make our dream come true.
Today we are very proud to have gone through many bumps, which make you stronger to face new challenges.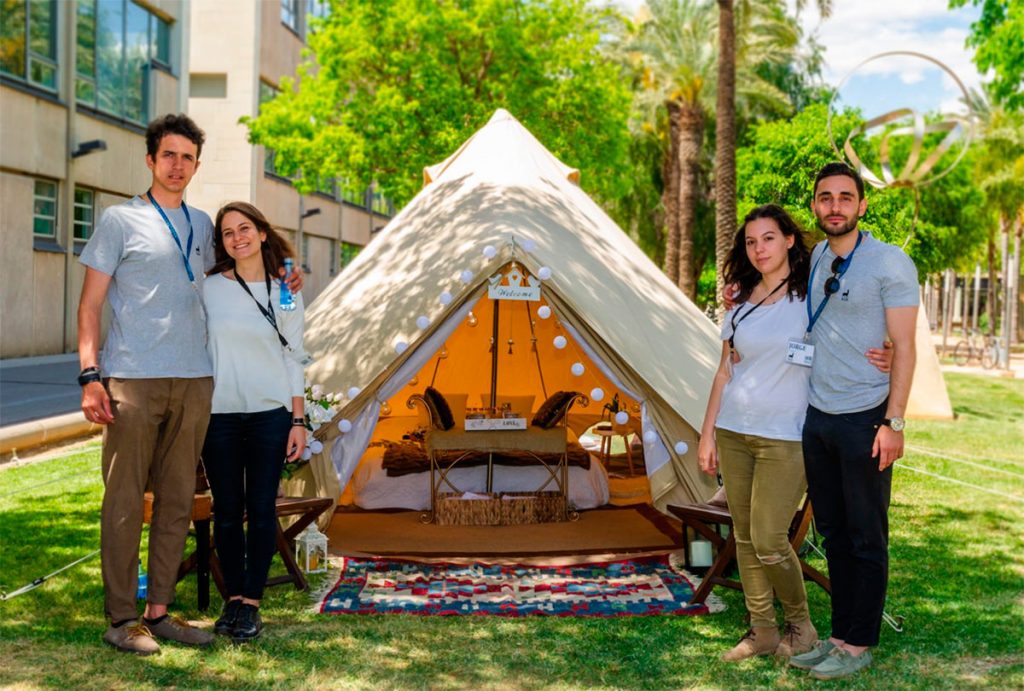 What are your references?
Accommodation and business models: Kakslauttanen Artic Resort, Null Stern Hotel, Dream sea surf camp, Mil Estrelles, Hotel Aire de Bardenas.
How does the NILGO service work? Which customer segment do you target?
We only go to couples who want to live a different experience surrounded by nature and disconnect from the stress of everyday life.
The service to the client starts from the day they serve up to a month after they stay in our tents. The user experience is what sets us apart from the rest and what we believe is the most important thing for the client to fall in love with NILGO.
How and for what do you use "new technologies"? Has the "network" facilitated your work?
Basically, we use them for internal organization (task boards and CRM tools) and external marketing (applications for analysis and search and content platforms). We believe that technological development is at very advanced levels and not taking advantage of them would be counterproductive since knowing how and for what to use it, a lot of time is saved and progress is made much faster, having it mostly controlled.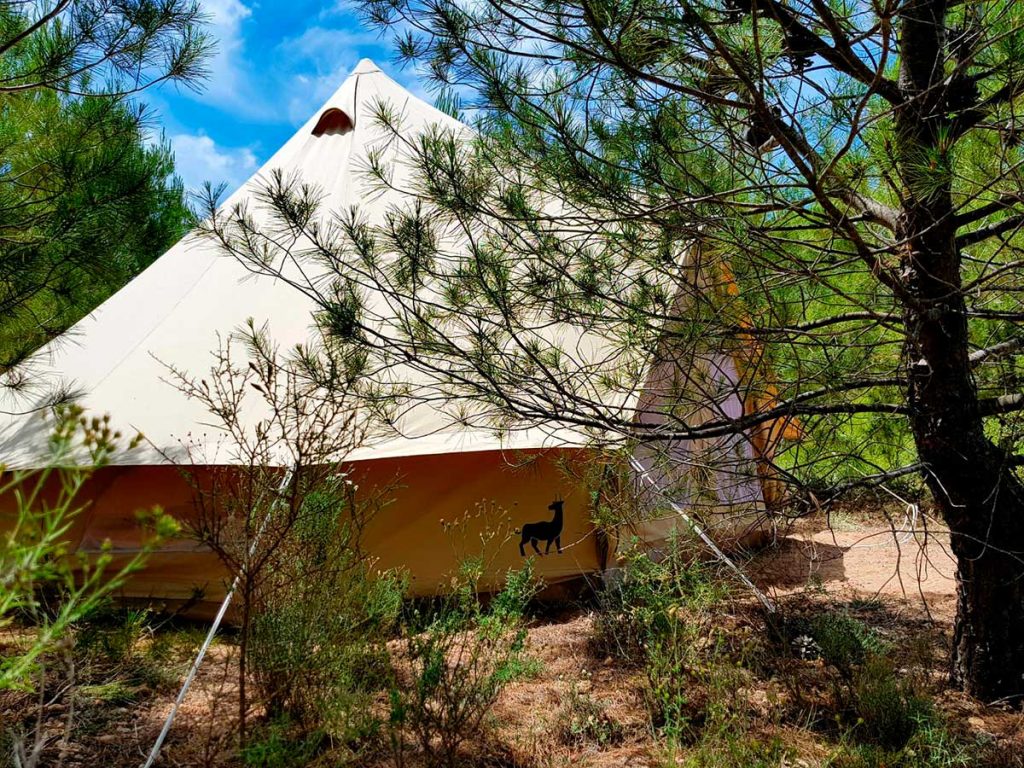 Do you combine or complement this activity with other tasks or in other fields?
No. One of the learnings we had as architectural students while developing the project was
"If you want to do something, focus all your time and efforts on that and nothing else".
The architecture, has many battle fronts open (LSP, Bologna, unemployment, job precariousness, COAs, ETSAs, emigration, communication, etc.), will not they be too many for the existing polarization within it?
Too many. Architecture is suffering one of the most complicated stages for decades in many of its fronts. We believe that this situation will make us more multidisciplinary and trained not only in the workplace but also in the personnel, due to our forced growth in the face of adversity.
Surely it will be positive even though we do not create it now.
How do you see the future of architecture? And the one of the profession?
Uncertain. At present, many fronts have been opened as before, and that means that the architecture itself has received various connotations in the workplace.
The profession is becoming more multidisciplinary because of the training we have and especially the skills we have gained over the years, which basically makes us different.
What improvements do you think are fundamental and should be implemented immediately?
First, the equal pay between architects and architects. Second, the obligation to comply with sustainability objectives and, finally, offers of insurance adapted to the projects.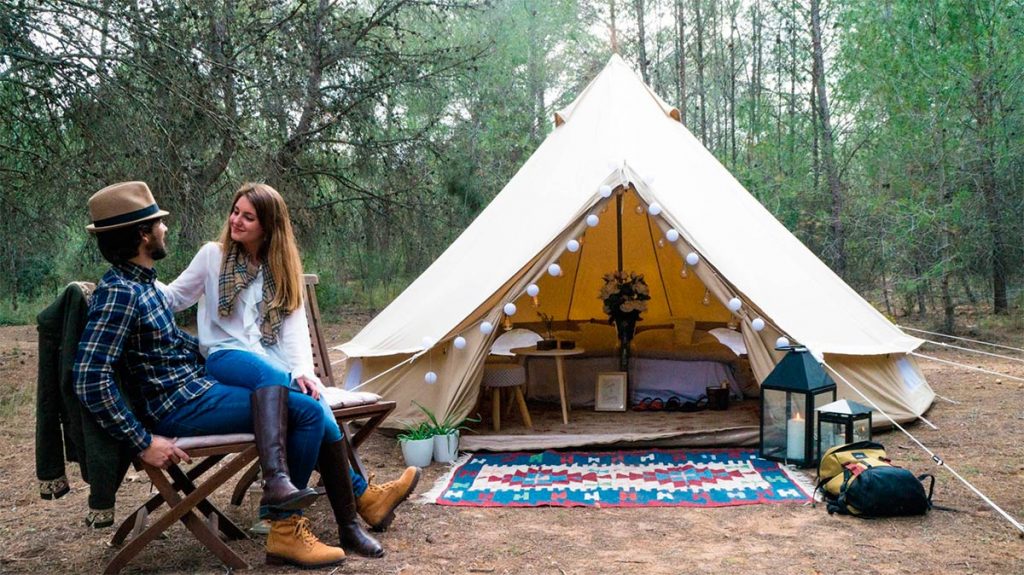 As "entrepreneurs", what do you think of the architects who "open and / or recover" new fields and / or approaches to the profession?
We love. To know architects who have reinvented themselves and have looked for different alternatives to the standard, we believe that it has more merit.
Luckily, we have learned very different disciplines within architecture and have managed to enhance our skills throughout the career and the workplace.
That is why we are well considered outside of our profession and that, is a point in favor that we have to use in our favor.
Because not only are we able to "design and build houses".
Are you happy with the trajectory made so far? What future projects await you?
We can not be happier. We are both passionate about architecture, and each one has a different discipline within it. But what we share is the motivation to do what makes us happy using our qualities. So creating a company after a class project for us is an achievement we never imagined.
That is why the future is uncertain but exciting. We have experienced the uncertainty day by day in our startup, with peaks of adrenaline and others in what you think that everything is going to ruin. But that feeling becomes exciting, as exciting as life is. And for that reason we welcome the future as it is presented.
To finish, what would you advise current students and future architecture professionals?
First lesson: if you want to start do not study, start. Or finish the race and then start. Both things at the same time, no.
Second lesson: there is no greater weapon in the face of adversity than trust in yourself. Many times we believe that we have no idea, and it can be. But if you have confidence in yourself and you know yourself well, you can do whatever you propose, even if you have no idea, because as one wise person said, "no one is born knowing".
Third lesson: do what you truly love. It does not matter if you start working in a place that you do not like or doing something you are not motivated for. It will help you to learn what you do not want. The important thing is to be clear about a passion and an objective to dedicate all your efforts to what you do to achieve that goal.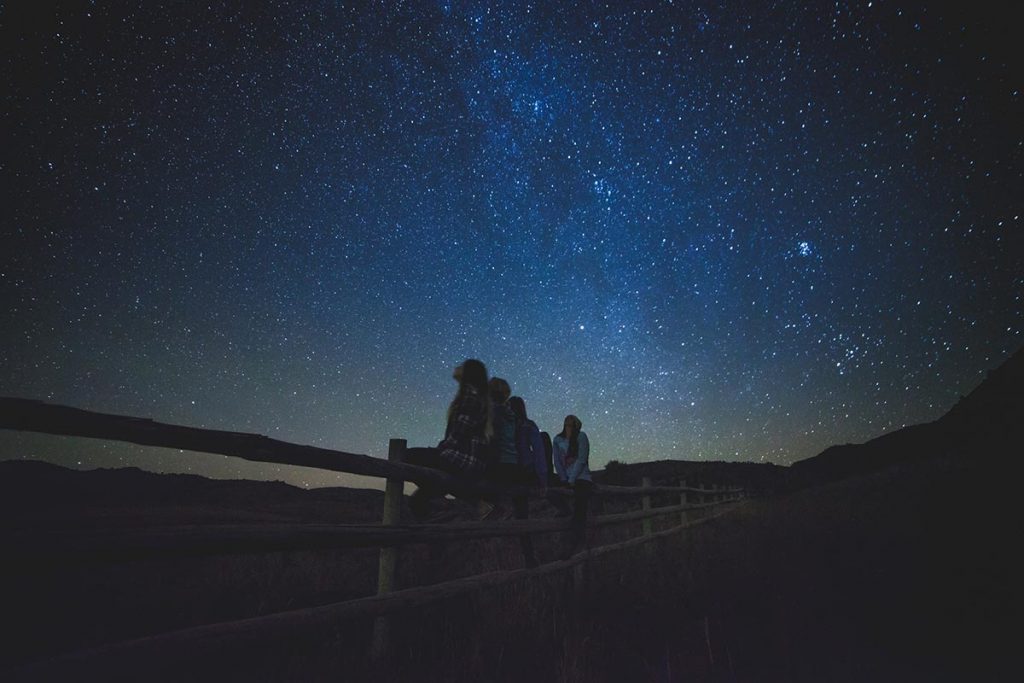 Jorge Garcelán Docio – Enrique Reig Navarro · NILGO | trip to the essence
August 2018
Interview by Ana Barreiro Blanco and Alberto Alonso Oro. Thanks Jorge and Enrique for their time and predisposition with this small space. We also wanted to thank María Martínez Moreno by MatMap, to have introduced us to NILGO.