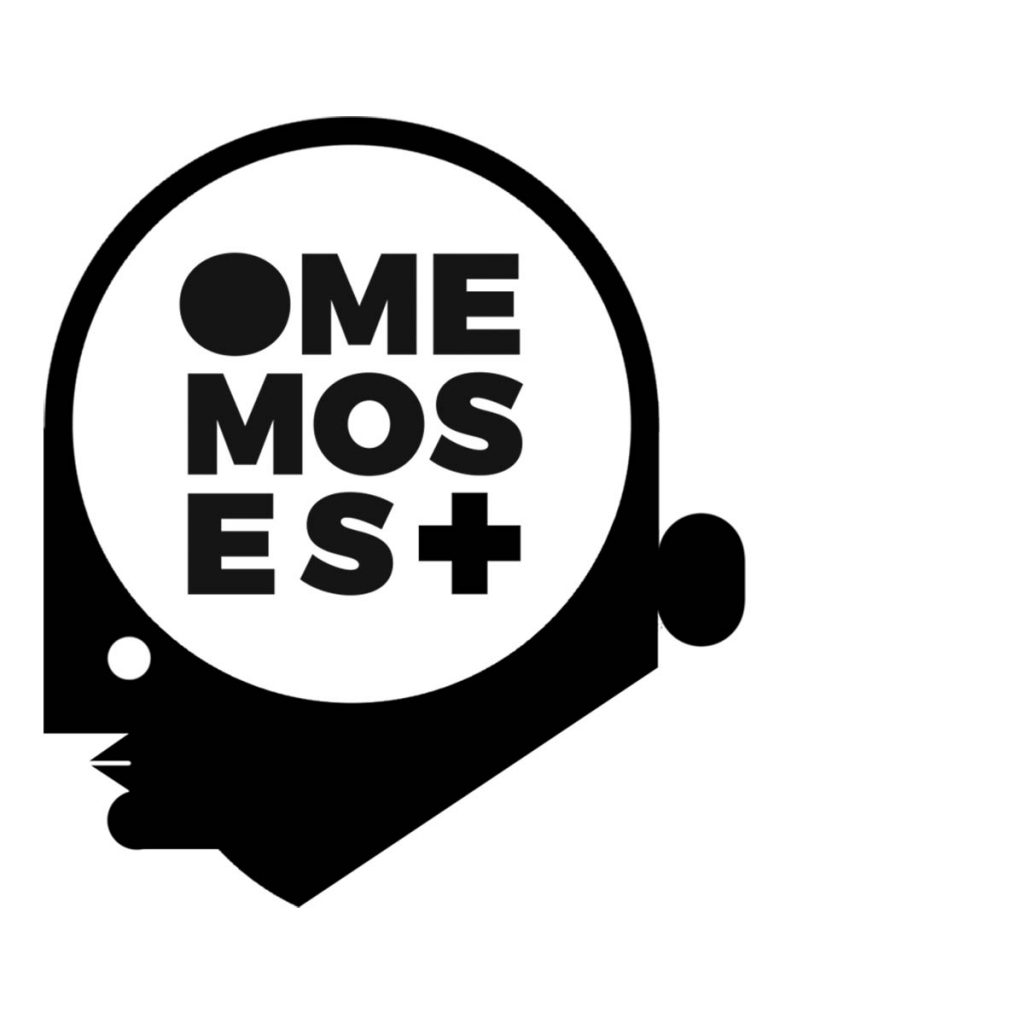 Today we move to Valencia to take up two fields tangent to architecture such as graphic design and illustration, two arts that have their own definition but which can be powerful communicators. For this, we enter into them with Santi Vicente, architect for ETSA-UPV, who will help us by telling us about his experience in both fields.
Like many of Santi Vicente's classmates after several years of classical professional practice in architecture, he had to swim in the crisis, but his passion for other subjects made him learn in the study of other disciplines. So, for a year I made "Applied Arts of Sculpture" in the EASDV (School of Art and Design Superior in Valencia) and later photography in the Fotoarte School of Santiago de Chile.
With all that baggage acquired in the generation, production and communication of ideas, the estudio memosesmas was born. Thanks to this fact, he has had the fortune to give workshops in festivals such as Etsatopia (2017), IFAC (International Festival of Art and Construction, 2016) or FOA (Festival Octubre Ayora, 2016). Participate in group exhibitions at the Feria del Libro de Valencia, at the CCCC (Contemporary Culture Carmen Center) or at the MuVIM (Valencian Museum of Enlightenment and Modernity). And the luck of collaborating with professionals like Nituniyo in projects related to ephemeral architecture, such as faults, installations and window dressing, obtaining several prizes in several categories of the National Emporia Emporia Architecture Awards. To this day he is also a member and member of the Board of APIV (Association of Professionals of the Valencian Enlightenment).
"The one responsible for all this for good or bad is a server, Santi Vicente."
Without further ado, we share the interview we recently made.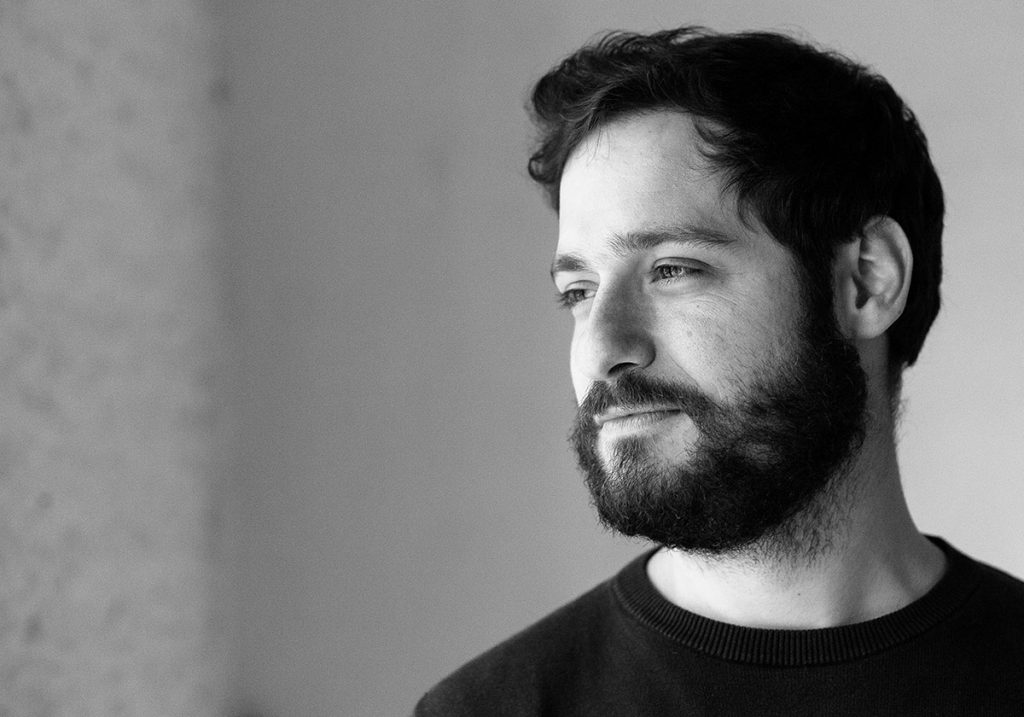 How, when and why does memosesmas arise? 
It arises as a need to carry out ideas and concerns beyond the profession of architect, profession in which I was immersed back in 2013 in Santiago de Chile. The crisis in Spain made me go out in search of new job opportunities, and that possibility of seeing things from a distance, made me rethink where I wanted to apply all that "backpack" of acquired knowledge.
Leaving behind discourses beyond what is or is not architecture or how should be an architect, I was interested in where to apply that way of approaching projects in other areas that others could consider "minor", but that fascinated me.
Did you encounter many difficulties? Which were the most problematic?
Difficulties there were, there are and I believe there will always be. You have to understand that difficulties are a problem to solve and finding a solution, the engine of any advance. I feel very fortunate to have studied architecture, everything I have been able to learn and how that has influenced me both professionally and personally.
But in turn, one of the great shortcomings that I have had to supply on my own has been how to focus all that knowledge to the labor market:
"Nobody teaches you what rights you have as a worker, the steps necessary to be autonomous, or how a company is set up."
How to recognize your skills and know how to transmit them, what professional opportunities exist for them and if they do not exist, how to face your own project … For me that remains one of the pending tasks of the university world. People with an infinity of skills and knowledge are formed who do not know how to apply them in the workplace.
How did you detect the need for this service?
More than a need for the service, it begins as a search to test my capabilities and concerns and see what sectors are an added value. I am fascinated by the world of ideas, how to carry them out and how to transmit them. Today it is in the world of graphic communication and illustration that I find myself most comfortable.
One of the lines of work in which I am very interested at present is the world of communication and dissemination of architecture. Illustration is essential in communication and is used with very good results in many media both in its physical and digital media. The list could be infinite and I believe that in the field of communication and dissemination of architecture has a lot of potential still to be developed.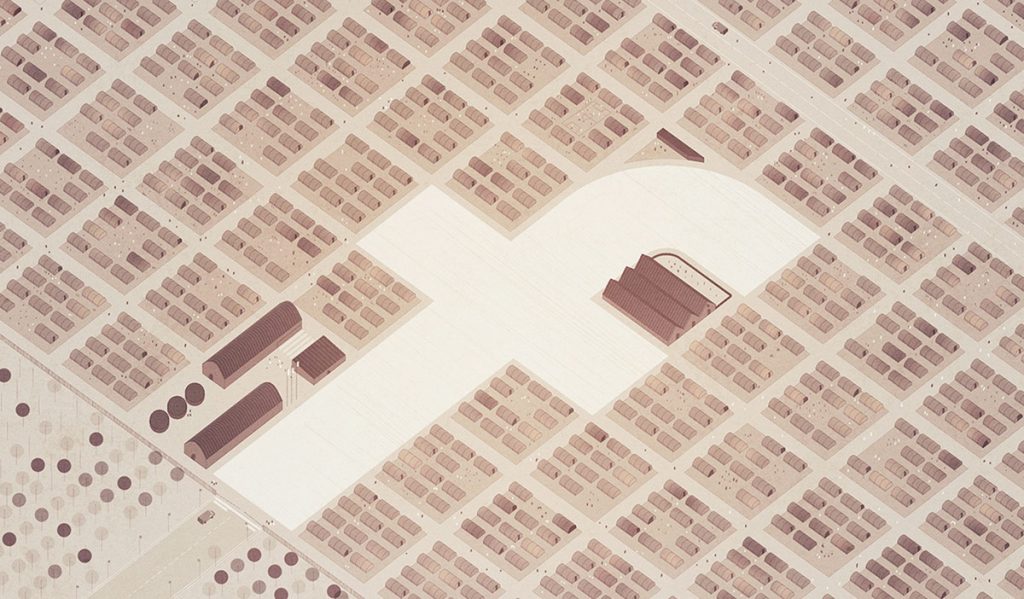 ¿How is the day to day in memosesmas? 
Well, although it may sound like a typical topic, there is no rigid work routine. You must adapt depending on the type of project that is being carried out, or the amount of work you have at that moment. More than seeing how day-to-day it is, I am more interested in seeing how I manage the time I spend at work.
The working time could be classified into three types: production (time dedicated to performing the tasks in its different phases), management (meetings with clients, budgets, contracts, emails, dissemination of projects in social networks, etc.) and investment ( personal projects, search for new orders, study of other sectors and professionals to see what is their operation, etc.)
And, juggling, I try to be as compensated as possible.
How is the process of design, development and marketing in memosesmas?
I think there is no pattern that is repeated routinely because there are no two projects or two clients alike. In this case you are not trying to sell a product, but you are offering a service. Therefore, to have a good communication with the client from the first moment I think is key, avoid many problems for both parties Try to know their real needs, development times and the budget available. The more relevant information, the better.
From there, a lot of time is invested in testing and discarding ideas. It is not a linear process, you always try to find the most coherent solution with what you intend to communicate. And that they trust in your work is fundamental to reach a successful conclusion.
Have you delegated functions and focused on specific parts within memosesmas?
Today I take care of all facets, I am the boy for everything. The projects that come to the study do not always have a defined pattern so I have the great fortune to meet the great professionals with whom I collaborate when the project requires it, and that they have me to collaborate in theirs. I consider that it is a fundamental part in the way of approaching the projects to find the best solution.
And as it shows, a button: Today I participate in various projects, such as in architecture communication with Ediciones Mínimas and projects of ephemeral installations, experimental failures and window dressing with Nituniyo.
Welcome are the collaborations.
What was (or will be) the critical moment once memosesmas started?
It is always starting with each new project that is presented in the study. Therefore we must be convinced that the critical moments do not disappear, we must know how to deal with them in order to evolve. Today I am very interested in internationalization.
Thanks to new technologies we have the possibility to work and solve problems to clients from different geographical points and time zones. That opens a range of possibilities that otherwise would not be possible.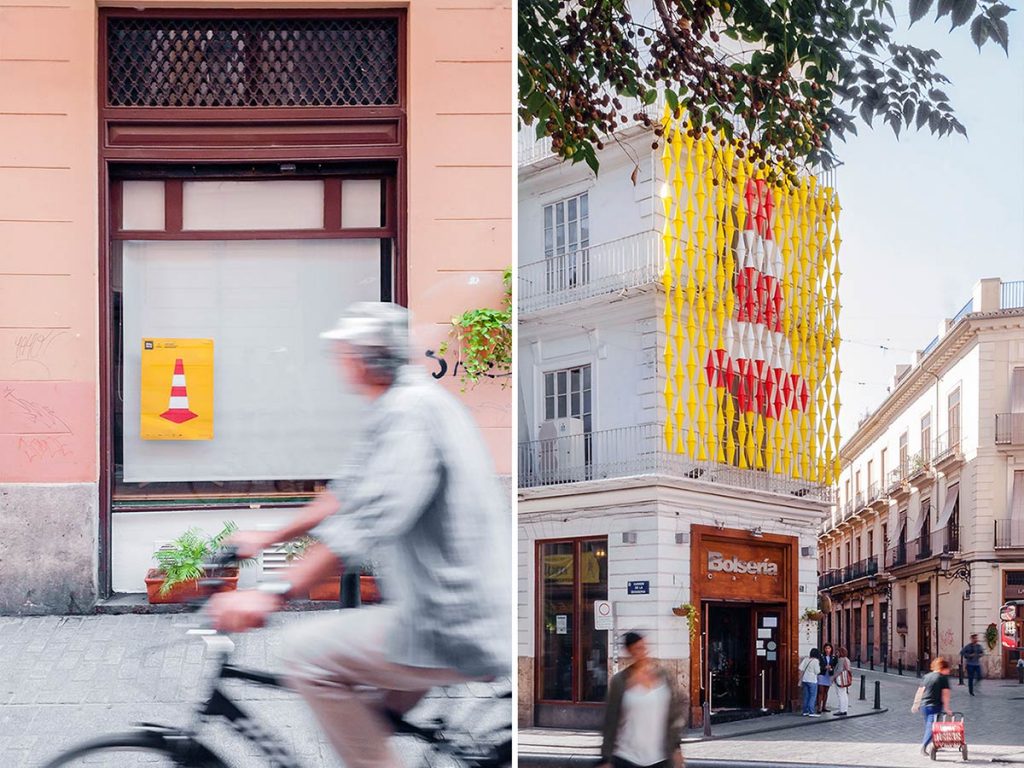 What are your references?
As I imagine that for all the world, everything that falls into my hands is susceptible to being a reference in some aspect. Although later I do not have a direct reflection in my work, there are many things that interest me, I try not to have a filter and if there is one, it is quite porous.
It would be impossible to quote everyone, so I will say some related in one way or another with graphic communication and not architecture so that if someone has managed to get here, can investigate a little: Joan Brossa, Chema Madoz, Isidro Ferrer, Javier Jaén, Riki Blanco, Christoph Niemann… Steinberg, Quino, Sempé, Mingote, Chumy Chúmez, Perich, Tono, Tute…
I think that, of all of them, what surprises me the most is the way of perceiving, transforming and transmitting reality. Making the selection would say that it is also humor, in some of its meanings, the transversal line that unites them all.
Which public / customer segment do you address?
To companies and professionals who need to visually communicate an idea. During all this time, I have worked in various fields of visual communication, many of them related to architecture.
I am very interested in applying the knowledge and tools of architecture to illustration and vice versa.
How and for what do you use the "new technologies"? Has the "network" facilitated your work?
First of all, I use them as an inexhaustible source of information that I would not otherwise be able to obtain: images, videos, tutorials … it is a channel to deepen on aspects that interest you, such as books, radio or cinema . On the other hand, the network is a fundamental communication tool. It allows you to communicate what you are doing, in what projects you are involved and to have a perception of who sees it and how it responds to it.
Making the most of it depends on each one. But like any tool, a misuse of it can lead you to nothing. I try to help social networks, without becoming a slave to them.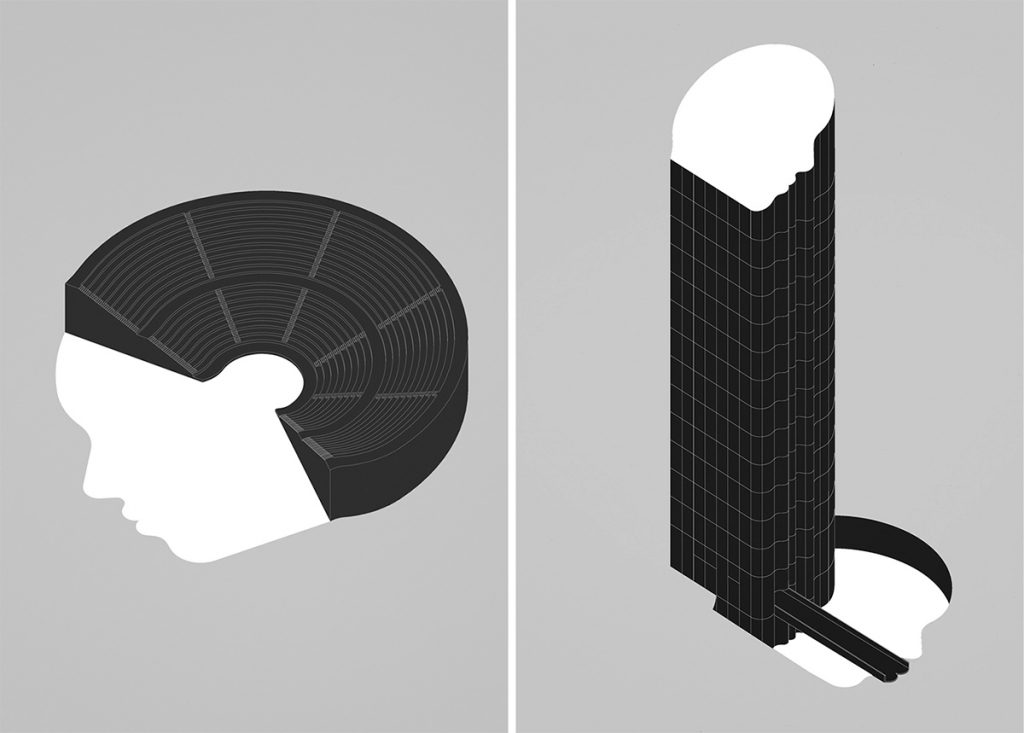 How do you see the future of architecture? And the one of the profession?
As a professional who has become detached from the architectural activity itself, I see myself with little ability to predict or suggest about architecture "in capital letters".
But of all this I am very interested in people who finish the race, who have an amazing amount of knowledge and many concerns to answer and the current job market of the profession does not offer them how or where to apply this acquired knowledge.
And try to convert that need to find its place in virtue.
What improvements do you think are fundamental and should be implemented immediately?
Personally, I think it is important to reflect on the conscience of the collective, of "guild". I am fortunate to be part of a direct way in the APIV (Association of Professionals of the Valencian Enlightenment). Generate a critical mass of people related to work, who have your same concerns and try to disclose and improve the professional practices of the sector where you want to develop seems to me essential today.
The use of Professional Associations as places of professional claim and not only as bureaucratic management machines should be essential. I am convinced that there are already some colleges, associations and groups in architecture that are aware of this and try to carry this out.
We must give the importance that it deserves to the idea of a collective and that is only achieved by joining forces and interests.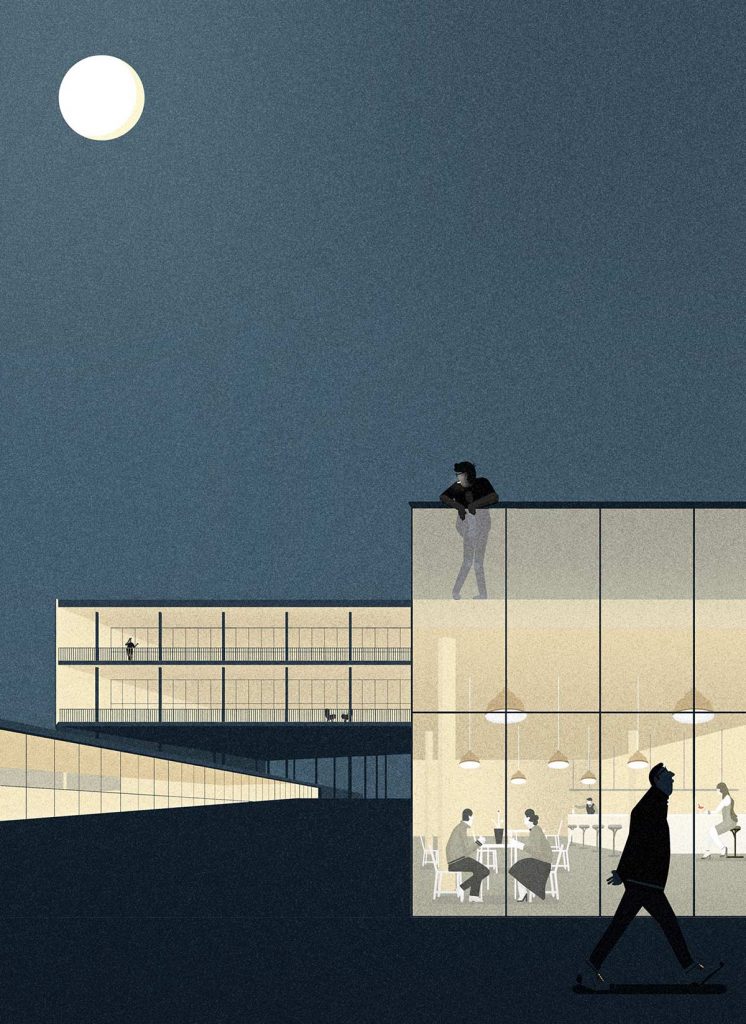 Are you happy with the trajectory made so far? What future projects await you?
Looking away, I can feel very lucky. Both for the projects in which I have been involved, and for the professionals with whom I have had the pleasure of collaborating. The trajectory has not been pretended. There are those who begin by being very clear about where they want to go.
In my case, everything started from a concern, a need to try different fields that little by little have been shaped by what I do today. Future projects there are many but as always, the most important right now are the ones I have in hand.
I hope the futures are fulfilled and can tell you about them.
To finish, what would you advise the current students and future architecture professionals?
Advice I do not have for me, says the popular proverb. I heard once that when someone gives advice, he is talking to himself in the past (being more precise, it was at the Fist conference in MAD minute 01:04. I strongly recommend it).
In that case I would say that the right to be wrong is granted. Let them try and find where they think they can offer the best of themselves with the knowledge and tools acquired, which are not few and that fight for it.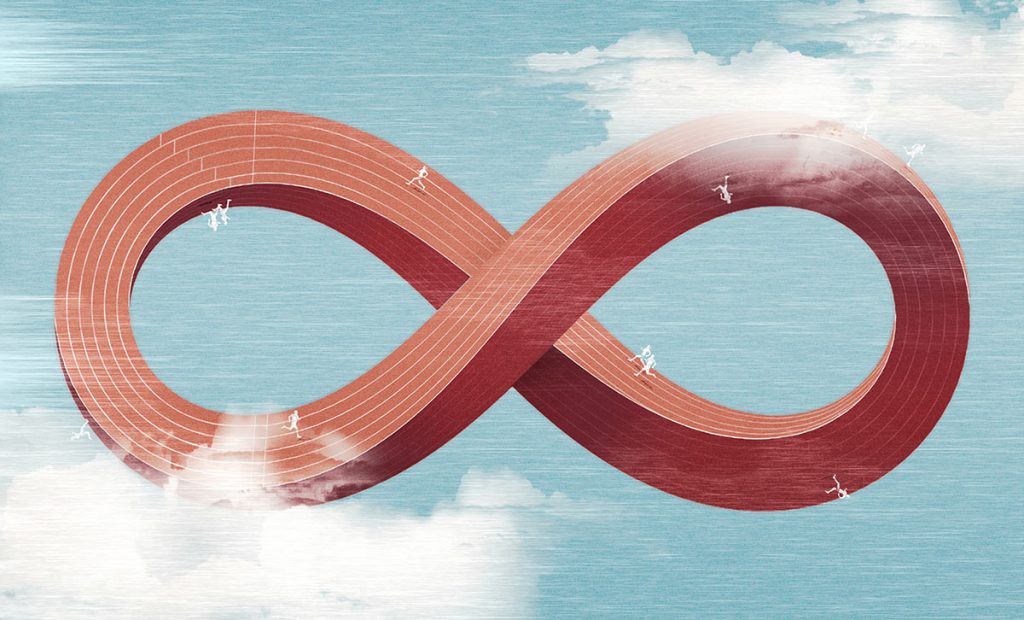 Santi Vicente · estudio memosesmas
February 2019
Interview by Ana Barreiro Blanco and Alberto Alonso Oro. Thank Santi Vicente for his time and predisposition with this small space.