If a few months ago we were interviewing Roi Alonso for entering the world of the photography, today we have the fortune of possessing Ana Amado, architect (for the ETSAC), qhat he has reconciled with his passion for the music and for photography.
As member of the collective Cadelas Verdes, of which it forms a part with Marta Marcos and Luz Paz, in 2012 she was a finalist of the prizes arquia/próxima and winning of the Prize XV COAG in the category of spreading and investigation, with the  "Spanish Dream" project.
Assistant arranges his labor of police station, with the edition of books, artistic direction in cinema and TV. His work has been gathered in Domus, Arqa, Yorokobu, Revista Sto, Detail, Aviva, El País, etc. en otras publicaciones.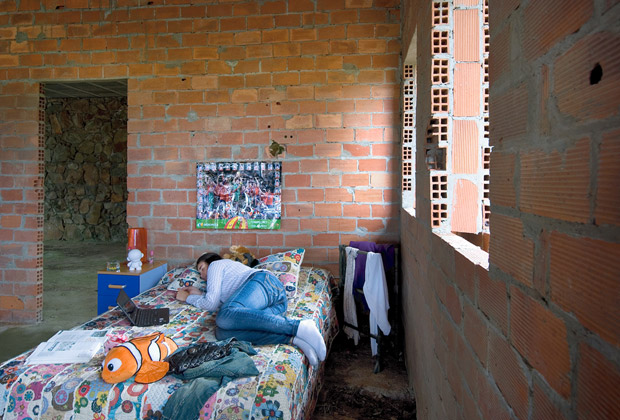 Which has been your formation and professional path before the photography?
I am architect, for him Technical Top School of To Coruña. I graduated in 2004. From then, I arranged my work as arquitecta studies in other artistic branches in that always I was interested, and in that I developed certain activity while he was studying architecture. In 2008 I realized a Posgrado in creative Illustration in the EINA, Barcelona, and in 2009 a Máster in Museología and practices curatoriales of the Contemporary Art for the University of Santiago de Compostela. At the same time I started to comisariar and coordinating exhibitions and realizing articles of photography of architecture.
What did lead you to opening way you in the photography?
My interest for the photography comes of very behind, when at the age of 17 I did myself with my first chamber réflex. I have boxes and boxes of slides, but always from a point of view amateur. Then the digital one and this species came of cloudy that supposed the interval between his appearance and the moment in which the digital réflex had a not astronomic price.
In this moment, after my licentiate, in which I began to arrange the work as arquitecta with these other activities, me the possibility arose, thanks to my companions architects Trespes architects and Philip Trillo, of realizing photographic articles of the rehabilitation of Seixalbo's historical hull (Ourense) and the architectural work of the architect Luis Collarte, in Galicia, Madrid and Lisbon. And this way it was how it began my "professional" gait in the way.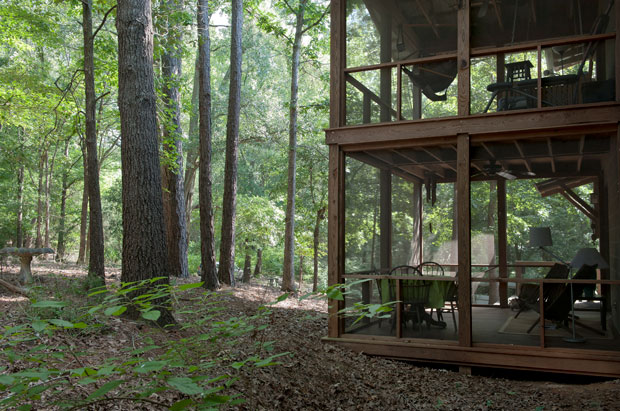 Did you meet many difficulties in his putting in march?
It took place quite of a rather chance form. I was there, my colleagues knew that it was doing photos, and they offered me the possibility. The continuity of the orders already needs to put much more of your part. The economic crisis, which it is affecting so much to the world of the architecture, does not help.
Do you think that to study Architecture has been a fundamental passport to have come to your current work?
In me case is like that. As photographer of architecture, obviously.
Doe you satisfy these with the reached aims?
I think that I still have a lot of way for walking. Yes that I see already certain evolution from my beginning and start seeing where I want to throw as photographer in general and of architecture especially. But this is infinite, you never stop learning and improving. The more you know, the more you realize what you still have for learning.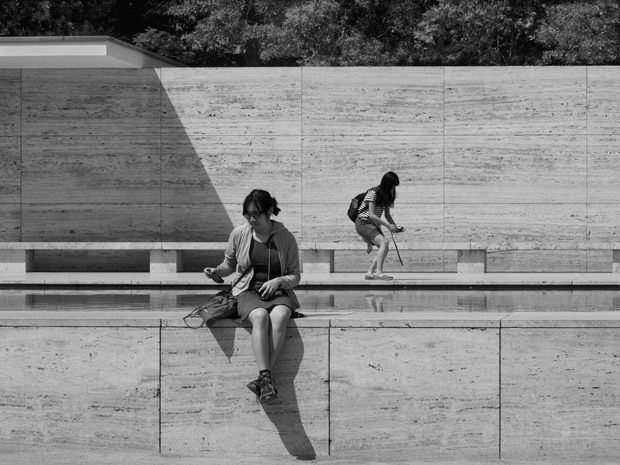 Would you encourage other architects to follow your steps? What steps do you consider that they should give? How to complete his studies? What other advices would you give them?
I believe that everyone has to follow his way, his "call", for saying it somehow. Any architect who sits this drive for the photography of architecture would encourage him to be formed by it as photographer, to trying, and if it sees that every time he feels more attracted by the topic, which continues of more serious, even professional form. It is not a way of roses, and less in these moments, but it should not discourage anybody to realize in the field by the one that sits passion.
Do you believe that the architects in Spain we should continue opening new routes of work to go out of the "most "traditional" cabin of projecting given the current situation of the construction in our country?
Yes, certainly. We do not still have different and the architecture always was a very wide and multidisciplinary discipline.
It is not also a question of stopping be architects, but yes of extending gun-sights, since the architects we can realize successfully multiple tasks, beside projecting buildings.
What do you think of those that they have been going to work abroad?
Well, as he was saying, it is necessary to look for work where it is. The last thing that we can do is to remain paralyzed, harmonizing, for very unjust that is the situation. Besides, in my opinion, to submerge in other cultures, other territories, other languages, always it enriches, though it is hard to adapt, especially to certain ages in which we have had to live the crisis to some architects.
Ana Amado Pazos · Photography
July 2014
Interview realized by Ana Barreiro Blanco and Alberto Alonso Oro. To be grateful for Ana his time and predisposition with this space.