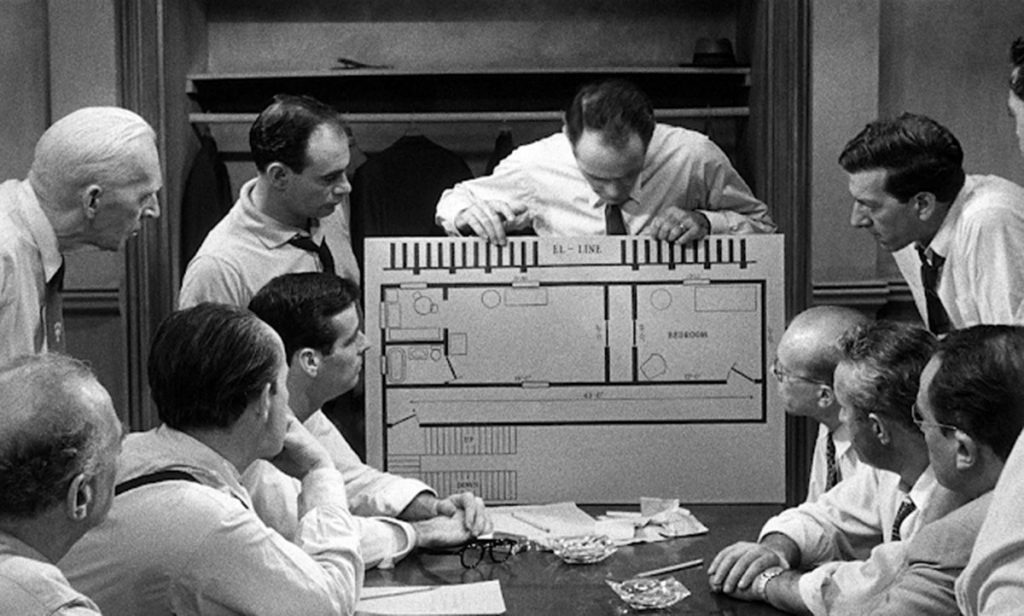 Why when certain architects speak they there is not understood practically anything of what they want to say and not even other architects are we capable of knowing where the shots go? And what happens when a person foreign to the architecture hears speaking to the architects "about his things"?
"The architecture neither is, nor behaves as a language; it does not explain, neither narrates histories, nor offers arguments and if it does it it will do the ridiculous one. The architecture treats topics and presences that express ideas or values of a very general way and always directly, without literary or discursive mediations".  
This concept goes of the hand of the platonic exposition, which already was warning us that the language exists and demonstrates in an alone direction and can play with his temporality, whereas the space works in all the directions and his time is always it was doing ahead. By what the correlation between both is more complicated of what in a beginning could seem. In spite of it, the architects we mist ourselves in narrating what the architecture should be counting for her itself. And the worse thing of everything, it is not that we speak what courts us for the head while the project appears, the worse thing is that in many cases we cannot translate correctly these ideas into words that are understandable for the common one of the mortal ones.
It suits to remember, that the architecture does not do to itself for us the architects, but for the rest of the people. This concept that looks like an obviedad, sometimes forgets to more of one. So when the architect faces a client or a not learned public in the discipline in what language does he speak to them? We think that unfortunately certain trend is had to the "speech of the architect "….
But what understands an individual, who has the innocent pretension to a traditional little house be done (that well could be of rustic style) with his porch and his swimming pool, when the architect dam of his instincts delights with a language that him is totally foreign? What will think about the architect when this one starts with phrases of court rather endogámico type:
"the building will stay out of scale"
or the typical one
"this way both volumes can begin a dialog between yes"
or not less habitual
"this one is the form of which the architecture remains deeply rooted and fights to the soil".
Much we are afraid, that these comments will not do another thing that to make think to the client who thinks before "the artist of shift", that surely he will handle the savings of all his life (past and future), in a too happy and irresponsible way.
Another aspect of the architectural language, it is that of the "metalanguage". That is not another thing that the fllood of words that some architects invent to make ourselves to see instructed and well-read that are. Though the reality is, that often they themselves do not even know what they are saying. Before this type of situations, us we have certain trend to the evasion. It us neither goes it us nor comes, rather it was possible to say, that we are not interested too much in that one that in a reasonable time, we have not been capable of dealing.
And we do not want to spread any more on the topic, because there is sure that you have great that to count to us on word and fllood of words in the architecture….
Stepienybarno_Agnieszka Stepien and Lorenzo Barnó, architects
Estella, December 2009
Stepienybarno está formado por Agnieszka Stepien y Lorenzo Barnó, ambos arquitectos y formados en temas de Identidad Digital y Comunicación online. Desde el 2004 tenemos nuestro propio estudio de arquitectura, ubicado en un pequeño pueblo de Navarra, Estella, y ambos estamos embarcados en nuestras tesis doctorales. A su vez, colaboramos con otros profesionales tanto del ámbito de la arquitectura, sostenibilidad y comunicación online. Vivir en Estella nos da la tranquilidad necesaria para poder encarar el día a día con energía y la red nos posibilita contactar con un mundo maravilloso que de otra forma hubiera sido imposible.