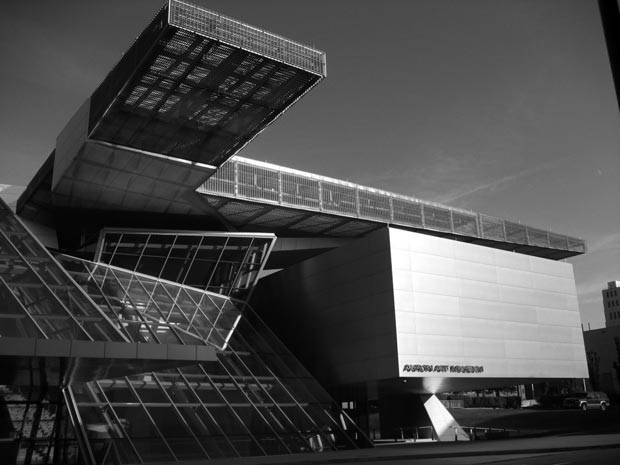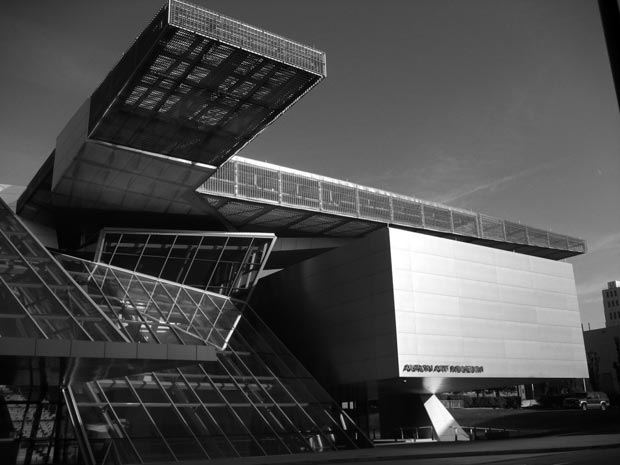 A few days ago I stopped reading the book My Life of the German critic of Polish, Jewish origin, Marcel Reich-Ranicki, a well-known man in Germany, where it lives his ninety two years. I make consist his Jewish condition because MRR suffered very much as a result of it in his adoptive country during the times in which the Nazism governed and did the possible thing for destroying Germany and Europa's good part. And this condition marked his personal and intellectual development up to turning it into a species of watchman jealous, qualified participant, of the contentious one that the Jews necessarily have with the cultural German universe.
MRR says to have decided from very young woman to turn into literary critic, with which in certain way he places to the critique as a speciality, a profession, a trade that embraces each other like any other one and which purpose is it of doing judgments of value on the literature, indicating the meritorious thing or the least successful thing, ensalzar what is considered to be a cultural basic inheritance, to dismantle prestiges and to affirm others, and like that for the style, emphasizing something on which MRR does not save words: the importance of the literary art, the glory, we might say, of the literature.
And on having done this observation we have in mind the prejudices of the creators on the critics, that there see in them a few a bit undesirable dilettantes who swagger judging here and there in a superficial way and desorientadora. Well-known it is Nietzsche's aphorism that I have mentioned other times:
"the critics see the art closely without 1 never managing to touch it" 1,
phrase that there clarifies a scornful founded vision, precisely, in this condition dilettante who would prevent the critic from penetrating, from penetrating beyond the appearances.
But this it does not seem to be Reich-Ranicki's case for several reasons.  First for the respect that has been gained in a country of so high cultural requirements; secondly because it has published dozens of books always directed when emphasized the values of the literature (particularly that of German language) that in general they have been very well received as vehicles of approximation to the literary creation; and thirdly because, for example in case of his television program The literary quartet that trasmitió between 1988 and 2002 in the public German television, the format that it established was basing on a discussion on concrete works between him, two stable participants and an invited writer, who was leaving space for diverse points of view throwing always as immediate achievement the interest of the public for the reading, which enthusiast provided to the program a hearing, as there happened in France with Apostrophes the program of Bernard Pivot's literary critique. (1935).
Or that MRR is, despite everything what could object him, a great lover of the literature and is towards her that directs his efforts of summons, matter that comes very to story about the Architecture, field in which the critique seems to adore sometimes to yes same and to his speech before that to the buildings and the city, such as if it was a question of an independent activity with specialized language that it repels a public who, logically, wants to understand what is said. The critics speak then for the Academy and instead of working for the love towards the art with which they deal, putting in the area of the mass media certain architectures and his authors, applaud and are busy with reasoning on what the means stand out from the public's general success. They try to be kept each other in neutral area underlining philosophical, political contents or cultural generalizations not to compromise.
It is more, most of the critics of architecture, if they it were literary they would deal especially with the best-sellers and with what the publishing houses want that it sells.
It is what it was moving makes small the comment of a foreign colleague about Reich-Ranicki. Why there are no in architecture critics like that, was he saying to myself, with independence of criterion with regard to the publishing or political interests, with valor to indicate what they consider to be bad, with determination in indicating towards what they judge valuable, less conventional, culturally more alive?
There are many things that can be said to try to answer this question.
One of them is that the separation between life and critique originates in that the appraisal of the architecture and as consequence the judgments that on her are formed, is done from a perception of her in the second degree, not live but across photographies or drawings. This perception leaves out two fundamental matters, on one hand the time and for other one the environment and his influence. To understand the architecture, to enjoy it, to shake or being foreign to she is necessary to cross it, to perceive it in the time. And the paper of the environment is fundamental in this perception, since I have insisted on remembering often. Because, for example, it is not the same thing the shade values for the tropical way that in lands of the north or of the south, with which the capacity of the building to produce and shelter the shade benefactora, a central matter, would not influence the judgment of the observer.
On the other hand the excessive value that one comes giving to the photography it has done of the aesthetics of the flat graphical thing, an important criterion of valuation of the architecture, which though it is not a negative matter in yes same, puts of first what is a consequence. The subsidiary thing, though valuable, it happens to be principal.
Of all that one can venture a preliminary conclusion: as it is asked a literary critic to read the book, to the critic2 of architecture it is necessary to him to ask to cross the architecture that it tries to judge.
We begin thereabouts, already we will see what continues.
Óscar Tenreiro Degwitz, Architect.
Venezuela, february 2013,
Entre lo Cierto y lo Verdadero
Notas:
1. In spite of that I try not to speak about it, the situation forces me. We are still here the Venezuelans doing collection of patience opposite to the absurdities that multiply day after day. And we demonstrate, despite everything what is said in opposite, an admirable faith in which the democratic logic will be imposed. And I say admirably because in any part of the world what us happens it should plunge to the company in the violence and the chaos. It has not been like that because the leadership opositora, not quite certainly but yes the most influential part of she, has made cost this faith over the constant violations and absurdities. That are so many people and so aggressive opposite to a fundamental part of the company that dissents of whom they handle the authoritarianism in the Power, which they qualify as opened provocations to look for a street violence that will allow them to press more the nuts of an illegitimate power.
And before this panorama we continue trying to think what is really ours, our passion, her of seeking and promoting the architecture. We close so our eyes towards the immediate thing and try to support the high look.
2. And we go again towards the topic of the critique that so much has occupied me, to me and to many, throughout the years. I discover for example that in the conversation that I had with Kenneth Frampton in 1985 already was this worry, which was adding in addition to her of him when he was saying for example this:
"First I admit that though one departs from the neutrality of the chamber because theoretically a photography of a building is a photography of a building, I had the experience of which when one gives the orders different photographers to photograph a building, it ends up by having two different buildings, because the eye across the machine does not see the same thing… These things move in the direction of reducing the architecture to photographic images…",
adding later a comment on the cultural context that was expressing this way:
"…the question of the landscape and the light re-dresses enormous importance. The universal civilized trend of reducing the buildings to isolated immortal objects divorces them of what should be his inherent relation with the landscape and his insertion in the territory…".
These points of view together with many others that Frampton expressed in this conversation (that we publish in 1990 in the qualified librito 'About Architecture"), not only continue being fullly in force, especially in the light of the draft that the things have taken in the world of the architectural critique, but they indicate a personal position that undoubtedly distinguishes Frampton between his couples.
That this conscience that we can call culturally has seen confirmed in works in the later years already is another thing. Because it has not been like that. More than one decade after this conversation Frampton published his book "Studies of the tectonic culture…", a book difficult to read, weighed, that in spite of the fact that it reveals the cultural thickness of his author, it clarifies very little on his preferences or the place where they appear. And he dedicates very little, if it is that he dedicates something, to the things that happen with the architecture of these sides of the world. Sometimes it seems that Frampton is in many parts without clarifies who of them prefers, that moves making his criteria blurry with the weight of too many words of shy meanings. It incurs, seems to me, in what I mention in the today note: he writes thinking about the Academy.
On the other hand, it is evident that Frampton is a man of the Anglo-Saxon world, answers to the tensions and offers of this world first of all; and it is thither where it directs his arguments and worries. His speaker is a cultural way that today more than never distance of the things that are interested in the peripheral world.
Which can be said differently: the peripheral world having been focused in the last decades and specially immediately after the explosion of the opulence included of an almost obsessive way in the priorities established by the central countries, the peoples of the intellectual world in the above mentioned do not see reasons to look for specific contents in the peripheral world. In certain way this attitude is the result of what in the interview that I mentioned of 1985 Frampton he says of the Latin-American countries: that in them demonstrates simultaneously a "mixture of well-taken pride and auto-disapproval, a contradictory mixture of two answers that are given at the same time". Which is equivalent to say that in spite of ours to presume identitario are unsatisfied with us themselves.
A situation that is in sharp contrast with what it happened in the fifties of last century, which impressed me does a couple of days, when, reading the photocopy of an old letter directed by Le Corbusier to Lucio Costa On December 23, 1949, this one was making notice the extraordinary repercussion that had had in the European world a special number of "L'Architecture d'Aujourd'hui" dedicated to the Brazilian architecture.
It was a historical moment in that what was done in Latin America (there was also a number dedicated to Venezuela in 1956 or 57) was interested in Europe; and what is even better, we were interested to them of here. Already it does not happen and rather it seems that of here we are too much interested in doing the things "as them of there", so much in the comical sense when it is a question of the spectacular thing (polyhedrons, diagonals, twistings and other things), since in the sense of a certain type of refinement with regard to exempt volumes, clean skins and emphasis in an abstract minimalismo "à la mode", matter that there practise successfully young architects of the south of our continent.
Returning to Frampton, I confess that in these times I had an ingenuous faith in which immediately after his repeated visits to Venezuela his position of conscious and culturally consistent critic that they have given him such a special prestige which he enjoys, was orientating it in a more related sense to our worries, but I was wrong and rather I think today that such a thing cannot come but of us themselves, when the critics of our region of the world decide to see what here takes place without the complex of minor brothers and with full conscience of which it is a question of a sufficiently solid and worthy way of spreading, in spite of that it does not coincide with the lines established beyond us.
I think that something of it comes happening. There is helping the welcome precipice of the critique overloaded of populist ideology that he reigned many years and did of theirs in meetings and Latin-American forums already from middle of the eighties of last century. New courses begin to be perceived. Preferable it is not to indicate names for the present. This topic will turn us to occupying.
Es un arquitecto venezolano, nacido en 1939, Premio Nacional de Arquitectura de su país en 2002-2003, profesor de Diseño Arquitectónico por más de treinta años en la Universidad Central de Venezuela, quien paralelamente con su ejercicio ha mantenido ya por años presencia en la prensa de su país en un esfuerzo de comunicación hacia la gente en general de los puntos de vista del arquitecto acerca de los más diversos temas, entre los cuales figuran los agudos problemas políticos de una sociedad como la venezolana. Tenreiro practica así lo que el llama el "pensamiento desde y hacia la arquitectura", insistiendo en que lo hace como arquitecto en ejercicio, para escapar de los estereotipos y cautelas propios de la "crítica arquitectónica". Respecto a la cual no oculta su desconfianza, que explica recurriendo al aforismo de Nietzsche sobre el crítico de arte "que ve el arte desde cerca sin llegar a tocarlo nunca".