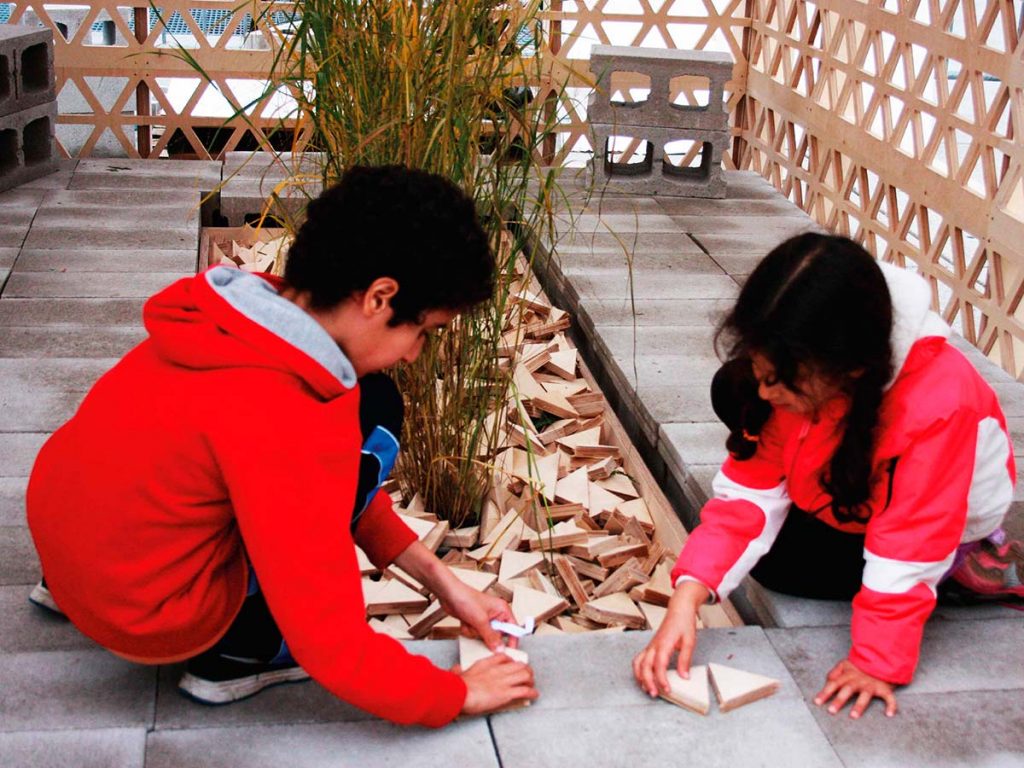 Sukkahville is an international Design competition that challenges participants to reimagine the Sukkah. A Sukkah is a temporary structure built during the Jewish Sukkot holiday to commemorate the 40 years that Jews spent in the desert. It is described as a symbolically natural refuge, whose symbolism is the fragility and transcendence of life. Propose an innovative design of the Sukkah that balances the dichotomies between the new / old, open / closed, temporary / permanent is the inherent challenge in this contest.
David´s Shield.
As contemporary designers, our perspective for this project completely reconsiders a traditional Sukkah. We begin by exploring primary concepts such as: typology, structure, lighting and cost. Our conclusions made us think about patterns and layers, since we consider that the debate of the current architecture has more to do with relationships, limits and energies. In our plant the central core (tree) represents the Jewish heart surrounded by a series of secondary elements representing other aspects of Jewish history, integrity and tradition.
And finally, we saw an opportunity to approximate with an ornamentation methodology. Our proposal "David's Shield" presents a modular and prefabricated design based on the abstraction of the hexagram, the result creates a permeable type of wood, a group of integrated units easy to assemble.
Work: Sukkahville Toronto
Author: Taller David Dana Arquitectura
Location: Toronto, Canadá.
Client: Sukkahville 2014
Date: 2015
+ tallerdaviddana.com
Búsqueda para satisfacer el conocimiento de la actividad arquitectónica y tangentes que se generan. La idea es crear un espacio para divulgar los diversos proyectos en busca de nueva inspiración y de intercambio.