Up to the date, we have appeared different tangent routes inside the architecture, which produces a satisfaction on having seen that little by little new lines of work are opened for a sector and a profession strongly punished by the crisis.
During this process of search, we have seen initiatives of different nature, but today we will enter a field so little prolifically of architecture as the investigation, development and innovation (that to say on the innovation and the development of products or patents), not even world that in general too much of the hand has not gone. This takes us up to Barcelona (Spain) to chat with Montse Puig and Antonio Vagace, and Urban Green Design. knows.
"To obtain the balance between the nature and the human activity is the key to obtain a better future for all. At Urban Green Design we are employed today for a sustainable world to see tomorrow an encouraging future."
From Urban Green Design they offer a new way of implementing the green urban one across the combination of different applications according to the needs of his project.
"Urban Green Design takes part of the concept smart environment with the aim to create in the whole world spaces where the merger of the innovation and the ecological conscience they shape the only reality."
These are some of the worries that they have made join, to carry out this constructive, and like that task the urban environments to turn green again with the better adapted species, giving a space of protagonism to the nature and enjoying the benefits that it contributes to the human being.
We leave them with the interview, which we were lucky to realize, on this project.


Which has been your formation and professional path before Urban Green Design?
We are architects that, after finishing our studies in Sant Cugat's schools and To Corunna, we have developed our activity so much in the area deprived like in the public, for foreign and freelance account. This fact contributes a wide vision of the current situation and of the needs but also the importance of having a multidisciplinary equipment without which Urban Green Design would not be possible: engineers, operatives and botanists complete our labor. The added experience is much more wealth-producing and productive.
What did lead you to opening way you in research and development? Why principally with green urban?
The research and development came from natural form when we start doing questions to us: why not to bring the green one to the asphalt? Why not to do it of responsible form? And it is like that when it begins the best part: to extinguish the computer and hands to the work! The prototypes began two years before extracting the product to the market: Being wrong is good but to improve is a basic constant!
Had you some previous experience?
We have had to do of everything: building, urbanism, design, … from small projects of reform, happening for a housing, equipments, up to urban projects, planning … When the square meters are not a problem everything is very easy but they have been the small projects those that have helped us to achieve our goal. To bring the green one of responsible form to all the corners is achieved joining the experience of all these previous and current works.
Did you meet many difficulties? Which were the most problematic?
When you go out of the university you have the batteries of the illusion loaded on ceiling … the difficult thing is to do that do not become exhausted! To mount your own business is easy: it is a steeplechase where you never know which is the following one. To support the ideal ones of the first day is basic to avoid distractions and to achieve the success. Nowadays nobody gives anything and is I work hard of each one the one that leads to good port. You never get bored but if you get confused … you never do vacations!
It is evident that the major problematics which there meets nowadays any professional who embarks in an adventure as this one, is the economic one; which you have to confront with many imagination and optimizing to the maximum your needs in favor of your aims.
Are you satisfied with the reached aims?
Yes! The inconvenient only one is that when you achieve one already you go towards the following and ad infinitum like that.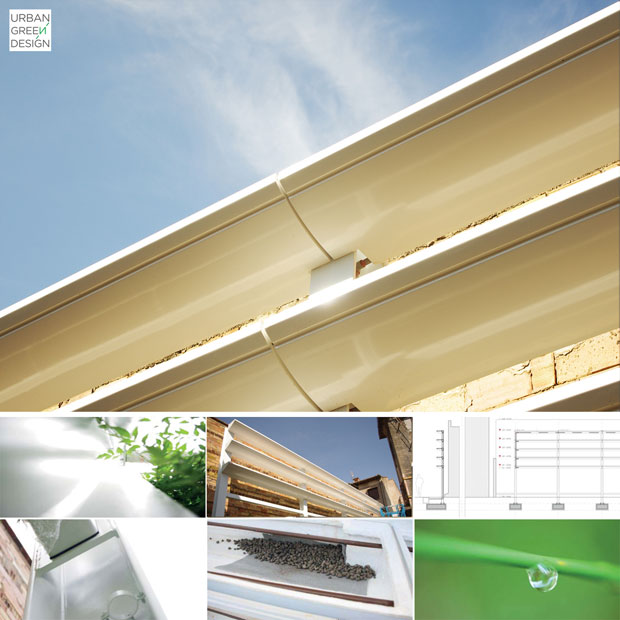 Do you think that to study Architecture has been a fundamental passport to have come to your current work?
You realize that apart from architecture you should have studied managerial, accounting, right, advertising, etc. But, since this is not possible, you learn on the march, with humility, illusion and without stopping asking. But yes it is true that we think that to have studied architecture has provided us with a few tools and a way of seeing and confronting the things that facilitate us to open way us in other fields.
What expectations and projects of future have you for Urban Green Design?
Urban Green Design wants to confront 2015 with new challenges of expansion and development of new products. In general, every time we live in smaller floors and more densified cities. The vegetation starts being a scanty resource meanwhile asphalt opening way to pollutants in the atmosphere that serious problems of health can provoke us. We must act, and immediately, by means of imaginative and self-sufficient solutions that improve our environment … vertical gardens, urban gardens, vegetable fronts of between other options.
In 2014 we have given the jump to the international market with projects in Morocco, and in 2015 we want to continue guaranteeing this internationalization without forgetting the domestic market in which our products and services have found a very favorable response on the part of technical personnel and clients.
Do you arrange or complement this activity with other labors or in other fields?
We do what we can extracting time of below the stones to be able to continue forward and it means that it has to do of everything: the day has 24 hours and when you do what you like spread and happen flying!
The field of Urban Green Design's action is very wide and it allows us to confront projects of very different nature and opens the doors new offers and new types of clients. The philosophy of responsibility and sustainability we have to take her far beyond of the green urban one, being this one a conductive thread.
Are this type of initiatives profitable? Do you feel good remunerated by the labor that you realize?
They are profitable but long-term therefore it is necessary to have patience, fondness what you do and not throw in the towel.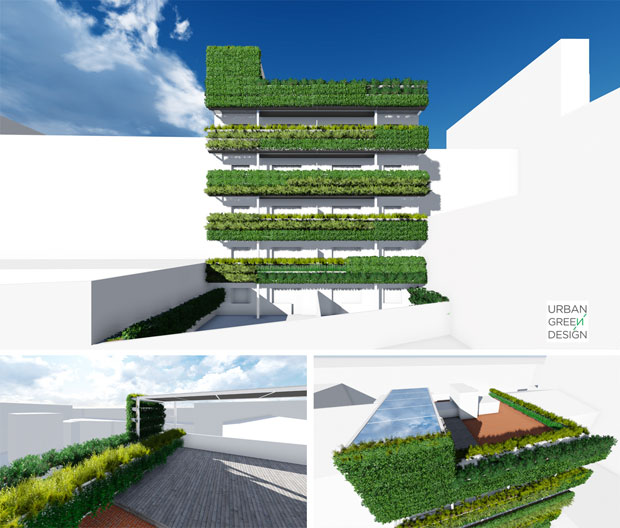 Would you encourage other architects to follow your steps? What steps do you consider that they should give? How to complete his studies? What other advices would you give them?
Undoubtedly someone. It is not a way of roses but we cannot remain in house: it is necessary to go out, stamp on the city, to raise a mount, to speak, to know other professionals, to travel, to ask …
The most important thing is a moment to stop to think and define towards where you want to go and that you can contribute. If you do not do it, you end up by giving blind person's sticks and it is when the discouragement can come to you.
Do You think that the architects in Spain we should continue opening new routes of work to go out of the "most "traditional" cabin of projecting given the current situation of the construction in our country?
We should see every situation as a new opportunity and new ways to exploring. Yes that is true that every time seems that there are less ways but nobody said that it would be easy …
What do you think of those that they have been going to work abroad?
In the bottom it is an option that surely has happened to all for the head and that you never stop rejecting. Nowadays the architect's profession neither is easy in this country nor is, lamentably, equal of valued that a time ago but to go away is not so easy either as to do a suitcase and to buy a ticket, but it is another type of project, equal of valid that all, that it will contribute his his personal and professional wealth that is about what it treats itself.
How do you see the future of the profession?
It is a wonderful profession a little devaluated lately. It is in our hands her to be reborn.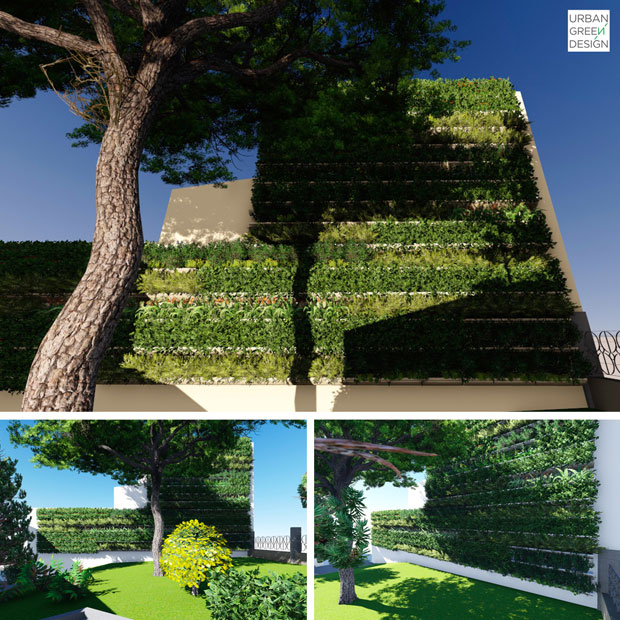 Montse Puig – Antonio Vagace · I+D | Urban Green Design
February 2015
Interview realized by Ana Barreiro Blanco and Alberto Alonso Oro. To be grateful for Montse and Antonio his time and predisposition with this space.