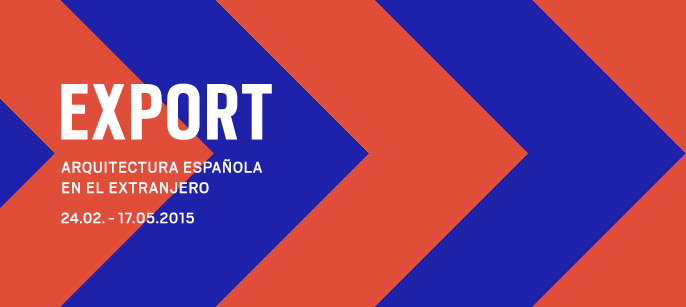 EXPORT approaches the Spanish architecture abroad from a very opened perspective that it bears in mind practical organized by means of profiles (Insiders, Young Achievers, Producers, Scholars, Healers and Outsiders), as well as the paper that other agents play (Soft Power, Giants of Construction, Publishing and Retail Empire) that help to obtain a richer and plural vision of the sector and that structure the explanatory speech
EXPORT centres on the temporary frame that happens between the constructions of two Spanish architects: the ending of the maritime terminus of Yokohama (2002), of Alejandro Zaera-Polo y Farshid Moussavi; and that of the new Rijksmuseum de Ámsterdam (2013), of Cruz and Ortiz.
The current importance does not do any more that to corroborate the good moment of the Spanish architecture abroad and EXPORT is a witness of it. In the recent contest (still in force) for the headquarters of Helsinki of the Museum Guggenheim to which they have presented 1.700 candidacies, two of five equipments finalists are Spanish. The Serpentine Gallery has selected to the study SelgasCano to construct his summer pavilion. Andrés Jaque has gained the prestigious contest of the MoMA of New York to construct the pavilion PS1. And in 2016 the triennial one of Oslo will be directed by an equipment of 5 Spanish commissioners.
The exhibition centres first on the figure of the Insiders,, professionals got into the gear of the international signatures, to continue with the Young Achievers, who stand out for having gained a contest abroad.
Later one refers to the Producers, consecrated architects not only for constructing a singular building but also bearing other perspectives in mind as his presence in social networks or in publications, and to the Scholars, educational and investigative Spanish that are employed at foreign universities.
For your part, the Healers are young that use the architecture to cure wounds and injustices and, finally, the Outsiders, who find other ways of doing architecture across the creation of jewels, the mode, the design and the art.
The current situation in the one that is the Spanish architecture in the exterior is not only a responsibility of the previous profiles, also they influence a series of agents. This way, EXPORT approaches the Soft power or how the Spanish language is served the architecture to project his influence, the big construction Spanish women (Giants of Construction), the specialized publications (Publishing) and the big textile and hotel companies (Retail Empire).
EXPORT. SPANISH ARCHITECTURE ABROAD
From February 24 to May 17, 2015
Museum ICO, Street Zorrilla 3, 28014 Madrid, Spain
From Tuesday until Sunday: 11.00 – 20.00 hours. Festive: 10.00 – 14.00 hours
Admission free
Búsqueda para satisfacer el conocimiento de la actividad arquitectónica y tangentes que se generan. La idea es crear un espacio para divulgar los diversos proyectos en busca de nueva inspiración y de intercambio.