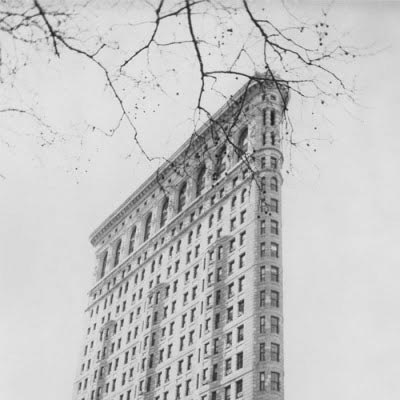 For Le Corbusier, the skyscrapers of New York were too small. – they are not big enough – he said, answering to the journalists who interviewed it in the MoMA, within a few hours of his arrival to the United States in 1935. Surprised by the observation, they will attend to the explanation of the architect, developed later in his book When the cathedrals were white.
The Fuller building (Daniel H. Burnham & Company, 1901-1903) was not the highest skyscraper of his time – today it is difficult to imagine it furthermore as a giant-, but there turned in singularly beyond his level and his form, this peculiar geometry into plant generated by the plot viaria that grants his eternal nickname to him.
On having got down for 5ª avenue one appears as a perfect end, noticing his condition of milestone in the emptiness that generates the immediate Madison Square Park. Nevertheless and, in spite of his 21 plants, it moves away from any dominant impression, unlike many of his companions in the heights.
The correction, the simplicity and the clarity with the one that offers to the city turns it into the only piece. The triangular lot multiplies purely and exactly up to a limit decided on the cornice. An abstract skin – regular three-dimensional plot – surrounds the whole shaft.
It turns out curious that it is the uniqueness, the unrepeatable thing, the isolated … what establishes the model and reference to the future genuine buildings of the city. For authentic – low and shy – skyscraper of New York.
antonio s. río vázquez . architect
a coruña. juny 2012
Author of the blog, El tiempo del lobo
Antonio S. Río Vázquez (A Coruña, 1981) es arquitecto por la E.T.S.A. de A Coruña, master en Urbanismo y doctor por la Universidade da Coruña. Especializado en teoría y diseño, su línea de trabajo se ha centrado en la investigación y divulgación del patrimonio arquitectónico moderno. Ha desarrollado proyectos de modo independiente y ha colaborado con varios estudios de arquitectura. Es socio fundador de Aroe Arquitectura. Es profesor en el Departamento de Proyectos Arquitectónicos, Urbanismo y Composición de la Universidade da Coruña, y ha sido profesor invitado en la Robert Gordon University de Aberdeen (Reino Unido), en la Universidade do Minho (Portugal) y en la Università degli Studi di Roma La Sapienza (Italia). Es miembro de la red UEDXX Urbanism of European Dictatorships during the XXth Century, del Grupo de Investigación en Historia de la Arquitectura IALA y del Grupo de Innovación Educativa en Historia de la Arquitectura. Ha formado parte del proyecto de investigación FAME Fotografía y Arquitectura Moderna en España, 1925-1965. Los resultados de sus investigaciones, tanto personales como conjuntas, han servido como aportación a eventos de debate y difusión científica y han sido publicados en libros y revistas.