In this one new delivery, we move to the south of Spain, up to Granada concretely, to know a bit more the project of playful and divulgative character, cortaypega.
This initiative arises to the protection Cultural Association Dimomo Arquitectura formed in 2014 by an anxious group of architects (Miguel Centellas Soler, Sebastián Del Pino Cabello, Pablo García-Pellicer López, Ricardo Hernández Soriano and Fernando Jiménez Parras) which end is "to spread, by means of activities and publications fundamentally, those related aspects directly or indirectly with the architecture".
Opposite to this foxglove age through that we live, cortaypega tries to bring over some of the most important buildings of last century, across a humble playful and educational form, by means of the recortable in paper.
In words of his promoters:
"cortaypega is born of the illusion of a group of architects for contributing to the diffusion of the Spanish Architecture of the 20th century, in his more wide sense. A tour in which we will try to know and understand diverse works with the hope to concern the look of any person on the architecture."
Ado preambles we leave the interview you that we had the opportunity to realize, on this project.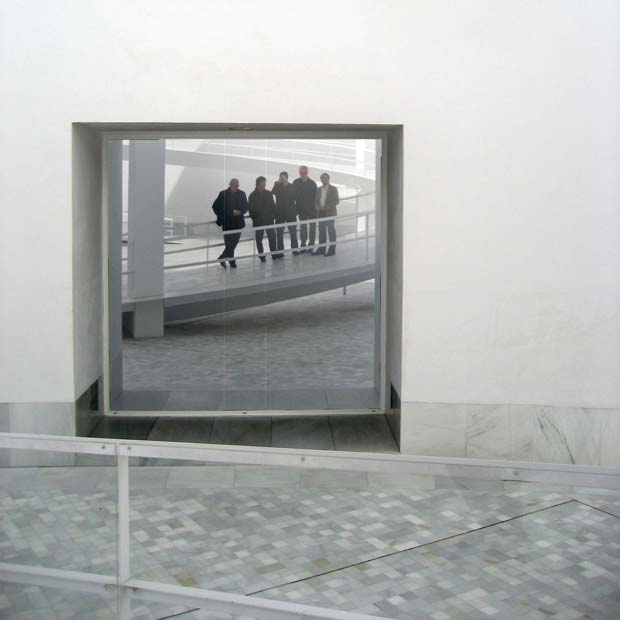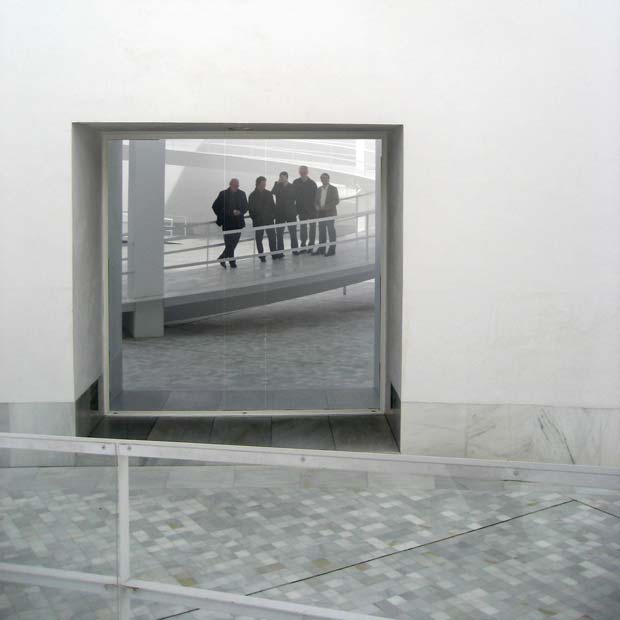 Which has been your formation and professional previous path to "cortaypega"?
We all are architects, and our paths are heterogeneous and diverse: the free profession, the education to different levels, the work for the administration, the contests, the implication in the collegiate life …, they are diverse facets of this "to be an architect" in that we all of one or another way have taken part. The link of union, the point that really links us is the investigation on the architecture (on the architectures) in our respective areas of proximity, especially on the Modern Movement. And the conscience of which it is necessary to investigate on architecture and his later spreading.
What did lead you to starting this project? Why in from a playful point of view?
To the architects it likes to see architecture, and we like to speak about architecture. But we all were sharing the opinion of which it was doing (it) (does) diffusion is absent more. The architects we have to be capable of transmitting, of explaining, of showing the architecture that thrills us, and of infecting this emotion. The architecture cannot be for the architects, but we have to achieve that really it is of all; and for it, besides our responsibility like technical personnel in our profession (it is to say, to try to do qualit architecture), we think that it is important to announce the good architecture.
And in addition a special interest was joined by the books (does not to some architect like the books?), with certain affection for the traditional games and especially the recortables of paper.
For some years this project was one "we might…", one "would be nice…", until it turned into one "we Are going to do it".
When one does a recortable of paper, which in the end is a game, it is manipulating the paper, shaping volumes and space and, almost without realizing, learning on this architecture that he is constructing.
For putting a concrete example: it might be a complex to explain to someone without knowledge of geometry what is a hyperbolic paraboloide; or to someone without knowledge of structures what sound Fisac's "bones". Nevertheless, we think that when someone constructs the recortable of The Pagoda that we have designed, when it deforms the paper to mount the paraboloides, or pliega to construct the bones of the ships, it is apprehending these concepts.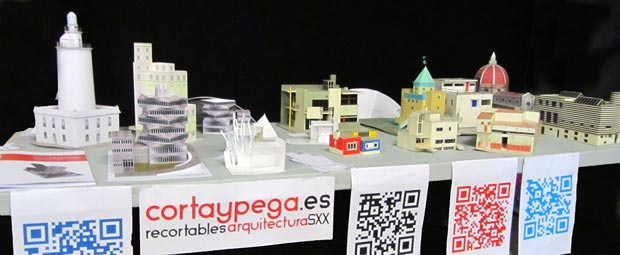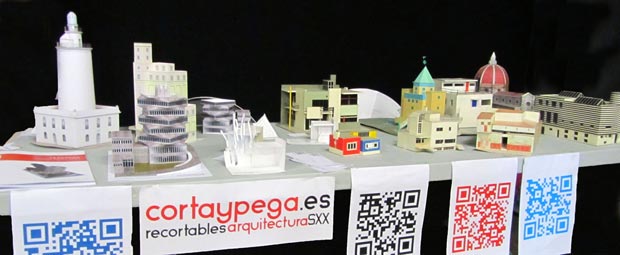 Had you some previous experience?
Who has not the one mounted a bucket of paper in the college? A tetrahedron, a dodecahedron? What architect, throughout his years of study or of profession, has not solved a model simply with paper, mounting a recortable?
Each of us, for our side, had taken part previously, somehow, in some topic related to the edition of publications of architecture. And one of our members hoards a precious collection of recortables of architecture, and already it had realized some design in local topics.
Did you meet many difficulties? Which were the most problematic?
On the one hand, we have got into a field, the edition, which we had touched only in a tangent way; it is not the same thing to write an article, maquetar any pages, that to prepare, through, the edition of a book. It implies many things that were escaping from us initially and that still we have nothing more that taken by the hair. And the fact of making us everything same does that we think questions that they us are not familiar and to have to take a bit bold decisions.
On the other hand, the design of the recortables is: every recortable takes behind many working hours, many tests, many comparisons, because you meet matters that of first you have not even idea of how resolving. But this has great that to see with a project of architecture, with this capture of constructive decisions that imply decisions of design and upside-down (though in this case we depart from a final already existing model).
So difficulties … daily. But they all are resolving patiently, imagination, time…
Are you satisfied with the reached aims?
cortaypega is a long-term project. It implies that our short-term aims were very modest: to begin to walk; the only way that had to start this project it was starting. But in addition we are satisfied by the reception that is having our project: in social networks, in the treatment with bookshops (with an absolutely rudimentary distribution our book of The Pagoda is in almost a treintena of points of sale in the whole Spain)… To the whole world it looks like to him a precious project; and it makes us happy, clearly.
Do you think that to study Architecture has been a fundamental passport to have come to your current work?
Undoubtedly, to design a recortable of architecture, and to do it with the rigor with which we try to do it only we it can do for our formation as architects.
What expectations and projects of future have you for "cortaypega"?
We have just thrown our number 2, the Housings in the Barceloneta, and are finalizing the recortable of the Nautical Club of San Sebastian, and being employed at the Civil government of Tarragona and the House Huarte. With some shades, we have the programming elaborated for 2015 and 2016, in what to the thick line of cortaypega the collection refers, that is to say, of recortables of Spanish architecture of the 20th century. Because in addition we are employed at some ramifications of this principal line and we will treat of that they see the light during 2015.
Do you arrange or complement this activity with other labors or in other fields?
Our activity in the Cultural Association is an activity foreign to our professional activities, so it is rather on the contrary: we complement our professional activity with our labors in cortaypega.
Are this type of initiatives profitable? Do you feel good remunerated by the labor that you realize?
In economic terms the labor that we try to realize across the Cultural Association is not by no means profitable. We trust that medium-term at least is autofinanced. But it is something of what we were conscious when we started ourselves, so it has not been a surprise.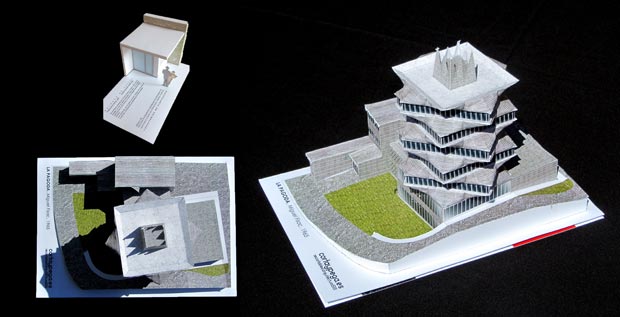 Would you encourage other architects to follow your steps? What steps do you consider that they should give? How to complete his studies? What other advices would you give them?
We encourage any person to have an idea, believe in her, and put his illusion and effort in starting it. Naturally, in any discipline the formation is vital; the own one and the "complementary one": languages, technologies, marketing … But the key is an idea and the faith in her; and the work.
Do you think that the architects in Spain we should continue opening new routes of work to go out of the "most "traditional" cabin of projecting given the current situation of the construction in our country?
The architects in Spain we have a very wide formation that must allow us to open any route of work that happens to us; only it is necessary to find her. It is true that the current situation of the construction makes us be afraid of that we will never return to do a "traditional" project, but it is necessary to be conscious that we can and we must be employed at that one that the company is necessary us, without despising nor to waste our formation, and without need to reject this "traditional" cabin. Be call it rehabilitation, sustainability, social participation … That just now there is no work in the construction do not imply that our profession already does not cost, it would be absent more. If it is necessary to explain to him to the company what we can and can do, since it be that to explain it to him.
What do you think of those that they have been going to work abroad?
The current situation, and not only in our profession, is forcing many people to "the life be looking". It can imply it changing activity, and also changing city, or changing country. And it is necessary to be very brave to give the step, to leave our zone of comfort, and to be going to work and live to another country. So our opinion cannot be other one that the maximum respect towards these persons, and the hope that nobody has to choose for this solution for need, but for personal choice.
How do you see the future of the profession?
When the economic activity returns to the area of the construction the architects we will return to play a role importantly in the company since our formation and knowledge are necessary. Evidently the profession will have changed. The individual exercise is going to be difficult for the complexity in which everything is changing. The association with architects more specialized in topics or with other professionals is felt indispensably.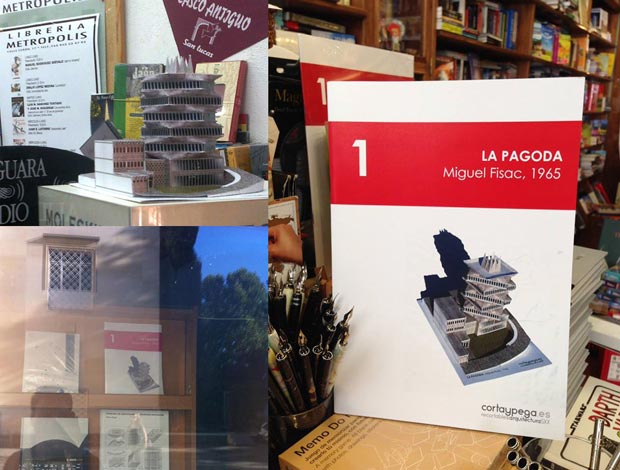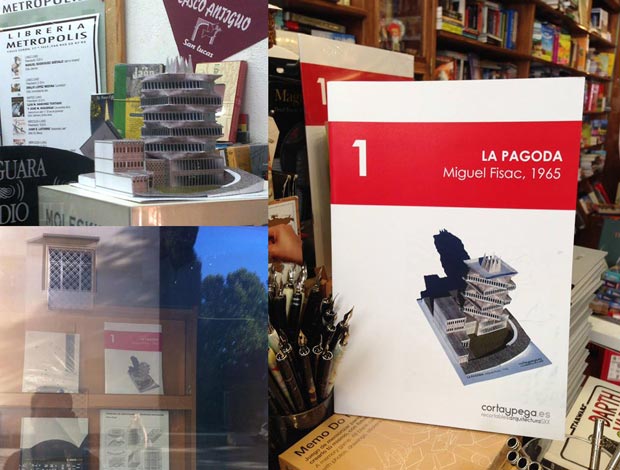 Asociación Cultural Dimomo Arquitectura · Didactic project and diffusion | cortaypega
January 2015
Interview realized by Ana Barreiro Blanco and Alberto Alonso Oro. To be grateful to the Cultural Association For Dimomo Arquitectura, and especially to Fernando Jiménez, in his time and predisposition with this space.