They are bad times to live of the architecture.
The days happen without the telephone sounds, without Herbert Johnson entrusts us a few offices or the father Couturier insists on contracting to construct a chapel us in The Vosges.
Because of it now it is the moment to affirm, as the haughty laborer of Madariaga, that in my hunger I give the orders.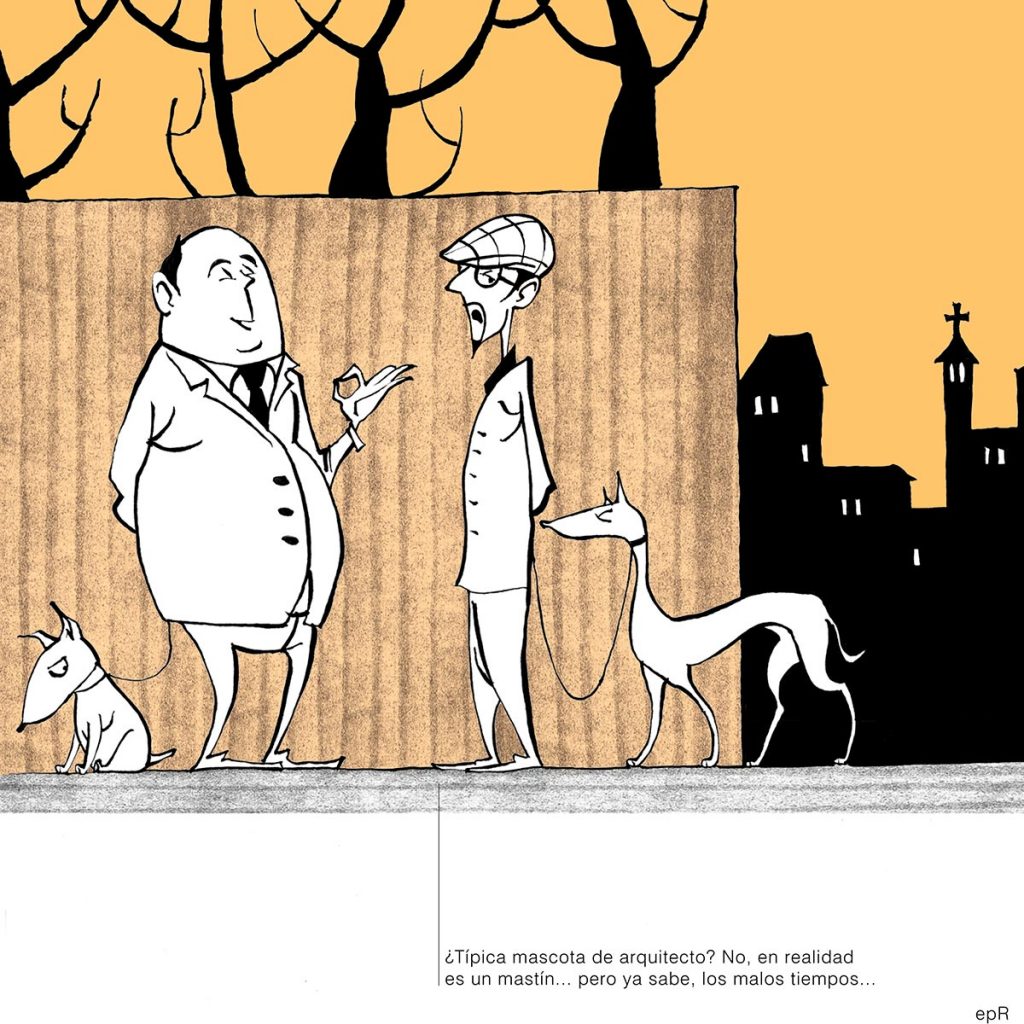 El primo Ramón
Galveston, summer 2013
Nadie sabe con certeza quién es el primo Ramón.
Muchos creen que Ramón nació en algún lugar de Galicia, aunque pronto los azares de la vida le obligaron a cruzar el Atlántico. Afincado en Buenos Aires, y tras fracasar en su intento de ganarse la vida como lateral izquierdo de Ferro Carril Oeste y como bajista de Los Desconocidos de Siempre, aprendió el oficio de ilustrador en un puñado de talleres del barrio de San Telmo.
Otros opinan que tras el seudónimo se esconde Borja López Cotelo, un arquitecto que ante la pertinaz insistencia del editor jefe Veredes comenzó a publicar ilustraciones hasta que una mañana, como el malogrado Gregor Samsa, se despertó después de un sueño intranquilo convertido en un monstruoso ilustrador. Aunque esta versión no parece muy verosímil.
Tal vez por eso hay quien asegura que, en realidad, Ramón ni siquiera es una persona sino dos, tres o incluso un equipo tumultuoso y variopinto como la tripulación del Pequod.