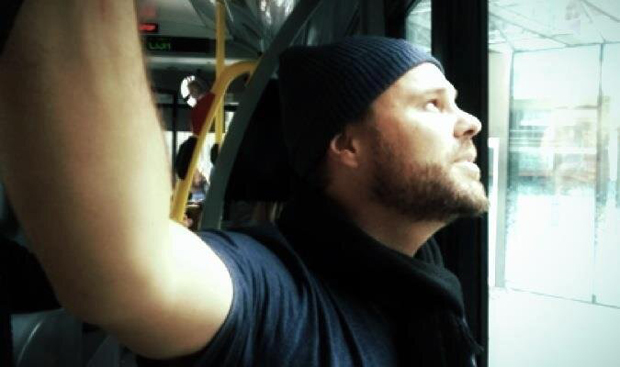 In this new delivery of #buoy today we they want to present Pedro Torrijos (Madrid, 1975) " type with beard that throws itself to bomb in the swimming pools".
Pedro Torrijos at the age of 22 finished his studies in the conservatoire and parked the horn for other one of his big passions, the architecture. As every good future architect (architect for the ETSAM) recovered labors of maquetista, draughtsman and teacher, until he practised as designer.
"Of a time to this part, when someone asks me to what I devote myself, always I answer equally: I studied music and architecture, but just now, more than anything I am a writer, who is what I believe that always I have wanted"
But during all this time, Pedro Torrijos always has had a third passion, to tell histories, to inspire love in the thin girl, to understand the world or to astonish at him or for the simple fact of seeing to smile at his mother or to receive plaudits.
From January, 2012 he is a collaborator of a new batch of magazines as Jot Down, Norma Jean Magazine, iWrite y Revista Magnolia. To part of realizing sporadic collaborations here and there, also it realizes works of more personal nature as poetry, stories or novels. It is in the latter field where nowadays he is in full process of development and of that you will be able to read some fragments in his web.
"And I believe that one will see the great thing that I like the poetry, what I enjoy the prose, my absurd trend to be didactic and, definitively, my need to count to the world what astonishes me of him."
Someone of his themes: Pasos 1.0
Which has been your formation and professional path?
My formation has been the curiosity. Nothing more, and definitively, at all less. Since he was a baby and my parents were putting theirs symphonic music until the day that I arranged the automatic answerer with a rubber of the hair of my mother.
I was lucky to grow in a very awake and very active environment culturally. In my house there was listened Berlioz, to Jimi Hendrix and to Joan Manuel Serrat; Cortázar and to Asimov was read; and every Friday night, instead of Un, dos, tres, we saw La Clave. Also I have to say that the above mentioned is a bit traumatic, because I preferred to the Duo Pencil sharpener before that the rollazos that Jose Luis Balbín was putting. Besides, every Monday in the college it did not have anything that to comment with other children … since you will understand, was not going to speak to them about The Syndrome of China.
In exclusively academic terms, I studied music from the 8 at the age of 22 and extracted the teacher's average title of horn. Then I ended the career of Architecture in the year 2000 and since then I have worked in solitarily or in collaborations with other companions of generation and also with architects of Madrid as Luis Martínez Santa-María or Lorenzo Fernandez Ordóñez. In Lorenzo's study I was employed at Abandoibarra's gangplank and at the rehabilitation of Juan Bravo's bridge, on the Museum of Sculpture outdoors of Madrid.
In these years I have had some prizes in contests, have constructed a few housings and also I have been employed at some "exclusively nourishing", que la comida no nace entre las bases de los concursos, desafortunadamente.
What did lead you to opening way you as writer?
The certain thing is that from very small I have liked them very much the histories. I believe that for pure escapism, for opening a window for other worlds, when the curiosity was ended by mine. And I liked to read them, but also to count them and to write them. Between tebeos of Tinkling and Mortadelo and to see Neighborhood Sésamo always was extracting awhile to write something, normally some epic history and of adventures. Quite very bombastic and very exagerate. I believe that it had as 10 years when I did my first threat of writing a novel, though it remained in nothing, clearly. It is sure that it is thereabouts in some notebook of pictures in the house of my grandmother, that the woman preserves everything.
He would swear that I start writing really seriously when I begin the doctorate. In the end, there you bind to write, not to formalize images, as in the projects. Though on the other hand I always write from equal way to since project: quite simultaneously. I do not begin from above and finish for below, but I am refilling in a more or less spatial way.
Did you meet many difficulties? Which were the most problematic?
To seeing, that I am not a writer since he it would be David Foster Wallace, but the certain thing is that I did not find excessive difficulties.
When there exploded the thermonuclear bomb of 2008 that has swept the world of the architecture of above to below, I decided that it me had to look for the chestnuts on the other hand. So I wrote and wrote, sometimes for me itself, sometimes for the doctorate, some other times in forums of Internet and sites like that. This was a luck of training (that I continue practising) and that somehow, it puts in form the muscles of the brain. At least those who serve to move words of a side for other one.
In 2011 there appeared Jot Down, which was a gale in the cultural panorama of our country, and since I am a type echao palante, I dared to order them a text that already had written. This text was going on music and cinema and I end up by being my first article in the magazine. And up to today.
Do you think that to study Architecture has been a fundamental passport to have come to your current work?
Absolutely. For two fundamental reasons. The first one is the curiosity; in the career of architecture the curiosity is fomented. The interest for everything what surrounds us. And when I say everything, it is quite: from the eyes of a fly up to the tours that a football player does in the lawn along a party.
The second reason is the depth of thought. In the career of architecture always they try to teach us not to remaining in the surface; not to scratching only the bundle, but to deepening the possible maximum thing in the qués and the porqués and the cómos of every project that we analyze and also that we execute. Then the pupil will decide if it notices or not, but the intention that is had from the own career is this: curiosity and depth of thought.
Since I believe that yes I noticed, since I try to apply the curiosity and the depth of thought to everything what I write: it is a text on Agripa's Pantheon or a humorous article about underpants. I believe that everything is capable of being explored until the end. Yes, even the underpants.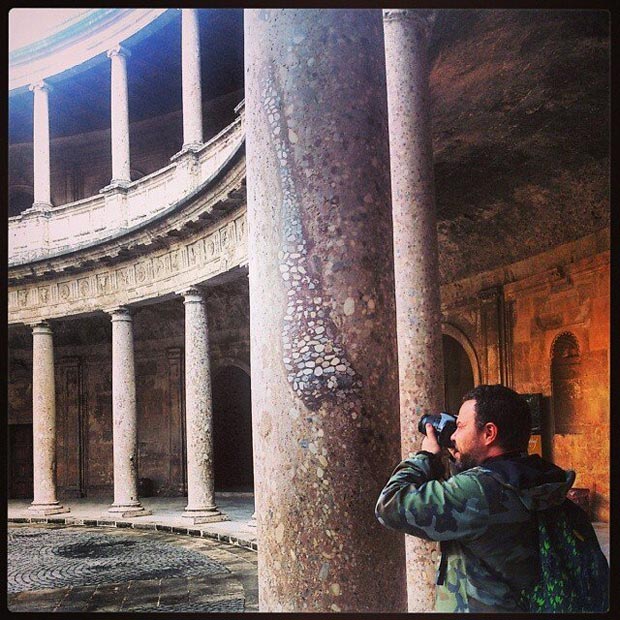 Are you satisfied with the reached aims? What expectations and projects of future have you?
At the moment I am very satisfied. On the one hand because I am exercising a labor of spreading of the art and the architecture for the great public. It is something that I never thought that it would do, but that, as my friend said to me and also architect Lorenzo Gil, is a fundamental work that is very forgotten: scarcely there are utterers of the architecture for the public non-architect. It seems that the architects only we speak for architects, and this is an ungood for smoking coñazo for the rest of the people, and if you purify me also for the architects.
On the other hand, I am lucky of that I publish regularly in a magazine of top culture and also in the best publication of cinema of the country. Besides doors are opened me for other projects less related to the spreading and more with the fiction, which is a territory in that I am interested very much. In fact, my two projects of future that more deceive me are a brief guide of the Spanish architecture for non-architects, and yes, a novel.
Would you encourage other architects to follow your steps? What steps do you consider that they should give? How to complete his studies? What other advices would you give them?
Certainly that would encourage them. It is necessary to look for all the possible ways, because, at the end of everything, what it is necessary to search it is the happiness. And to the felicidad it comes of doing what makes you happy: to play to the basketball, to design girlfriend's garments, to raise housings or to write stories. What is that it extracts a smile in the face.
If what they want is to write, my advice is that they read. That read very much and that read better, but especially, that read. And that write, that write greatly, greatly, every time to write a bit better.
Do you believe that the architects in Spain we should continue opening new routes of work to go out of the "most "traditional" cabin of projecting given the current situation of the construction in our country?
Evidently. From the investigation in new materials up to the projections in 3D or the videoinstalaciones. The architecture is a space, time and light; and the space, the time and the light they are in any site in which let's let's want to fix our attention and our curiosity.
What do you think of those that they have been going to work abroad?
That have done what they were considering to be better for his happiness. I suppose that there will be some of them that have taken it as a flight, but I believe that they will be less. Sincerely I believe that they have taken a decision often very difficult, but with that they will be better persons, better architects and happier.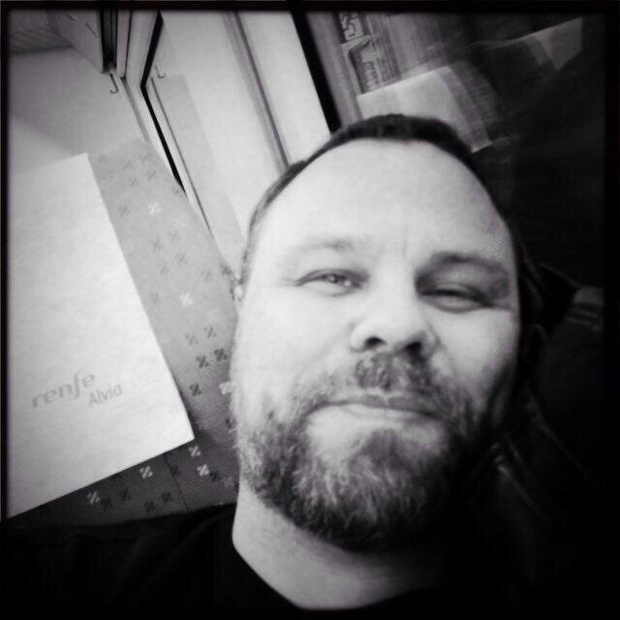 How do you see the future of the profession?
Different, very different from the present and furthermore to the past of the profession. The construction of new plant has the few days and it will be given in basically exceptional situations.
On the other hand, the rehabilitation, the recycling edificatorio (with diverse means, from the most traditional to the most advanced technologically), the rethought of the space and of what it means to live they will be the tops of lance and the lines that will guide a profession that, though it could to many people seem to be unnecessary and even obsolete, will never disappear.
Pedro Torrijos · Architect, musician and writer
july 2014
Interview realized by Ana Barreiro Blanco and Alberto Alonso Oro. To be grateful for Pedro his time and predisposition with this space.