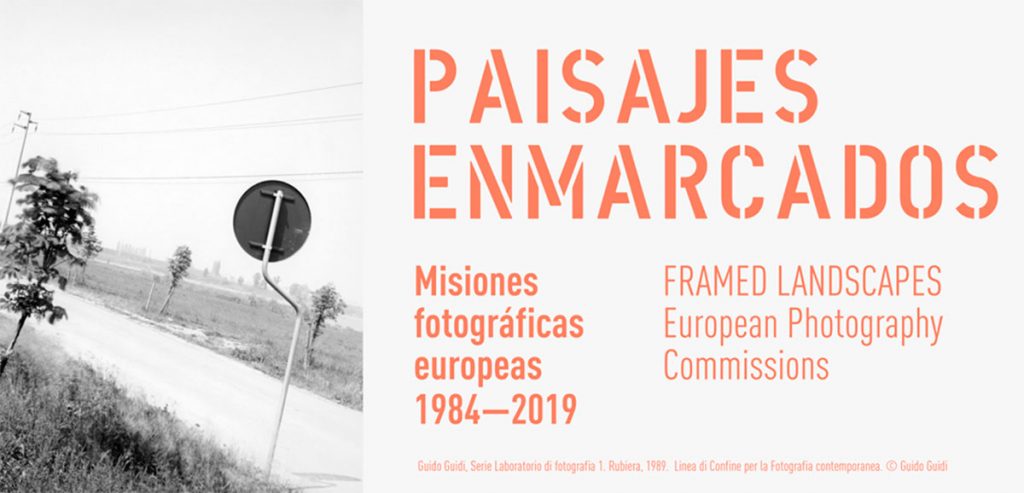 The exhibition and the book that accompanies it gather eight long-term photographic missions carried out in Europe, some projects were promoted by public or semi-public institutions of different countries, regions and European cities, which counted with the involvement of several dozens of photographers.
La exhibition y el libro que la acompaña reúnen ocho misiones fotográficas de larga duración llevadas a cabo en europa, unos proyectos fueron promovidos por instituciones públicas o semipúblicas de distintos países, regiones y ciudades europeos, que contaron con la implicación de varias decenas de fotógrafos.
"The landscape is culture. it is the expression of a living community and the sediment of the way that community has had to shape its existence. or, as the influential American landscape painter John Brinckerhoff Jackson said, landscape is history made visible",
Frits Giertsberg says, curator of the exhibition.
Curated by Frits Gierstberg – art historian and expert critic in contemporary photography, as well as curator of the Nederlands Fotomuseum in Rotterdam (Holland), of which he is also head of exhibitions -, this exhibition and the book that will accompany it will show, for the first time in Spain, a set of long-lasting photographic missions focused on documenting the changes suffered by the rural, urban and suburban landscape in Europe from 1984 to the present.
All these photographic projects have been promoted by public or semi-public institutions of different countries, regions and European cities. The exhibition will show the work of almost sixty photographers, accompanied by the numerous publications that were published in the context of the missions selected by the curator: Mission photographique de la DATAR (France), Mission photographique Transmanche (France), Linea di Confine per la Contemporary Photography (Italy), Ekodok-90 (Sweden), Fotografie und Gedächtnis [Photography and memory] (Germany), Long-term photographic observation of Schlieren (Switzerland), RO_Archive (Romania) and Places. Denmark in transition (Denmark).
Búsqueda para satisfacer el conocimiento de la actividad arquitectónica y tangentes que se generan. La idea es crear un espacio para divulgar los diversos proyectos en busca de nueva inspiración y de intercambio.