From the last February 14 it is possible to visit the retrospective on Ernesto Neto, one of the most excellent sculptors of Brazil, which develops in a total of nine rooms of the Guggenheim of Bilbao.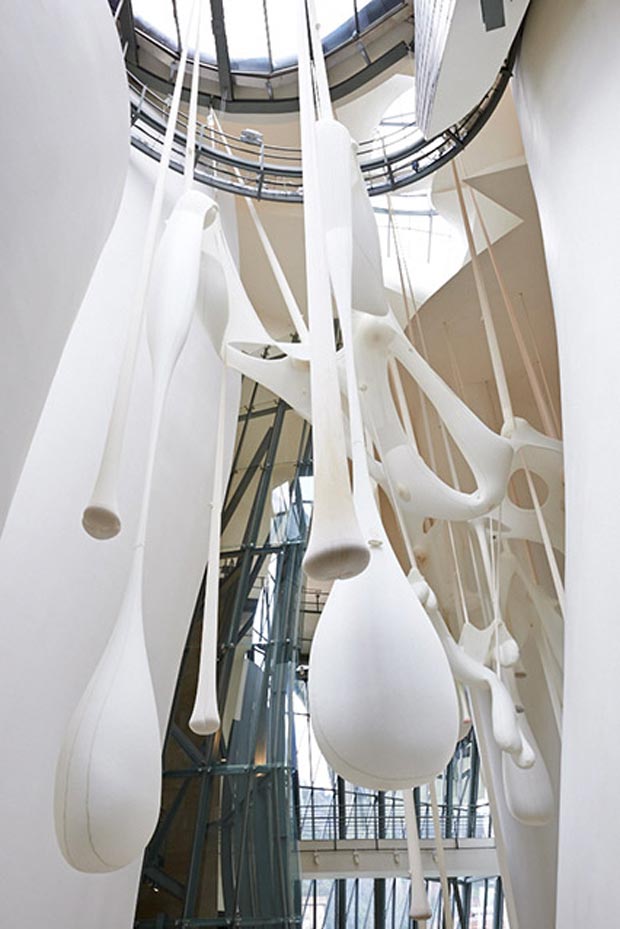 During this tour for the path of the artist, who begins in porch of the museum with the piece The body that falls down and finishes in room 208, with the piece The life is a body of which we form a part, the visitor experiments and interacts sensorialmente with the universe that recreated by Ernesto Neto who induces and introduces the spectator in diverse experiences.
The sample gathers the most representative topics of the artist, the thought, the body, the interaction with the nature and the popular Brazilian culture.
The artist "constructs" the pieces, but these for if same they acquire a status of place, they have a personality, a spirit, a character, definitively they possess Genius Loci. These pieces or places are spaces for the relation not only of the own visitor with the object, if not between the own visitors. They are spaces to sit down to thinking, in words of the author "I want that the persons think with other parts of the body, with the heart, with the intelligence".
"My work wants to create a constant connection between the body and the landscape. We themselves in our interior are a forest composed by three trillions of cells, which in turn coexist with necessary bacteria in order that our organism works."
To preserve, to qualify and to extend this character is the last aim in the artistic work that leaves of the interior territory and that faces the nature and the exterior landscape.
It is therefore a trip for the sensory labyrinth of one of the artists more compromised with his roots that it invites to think over to the spectator.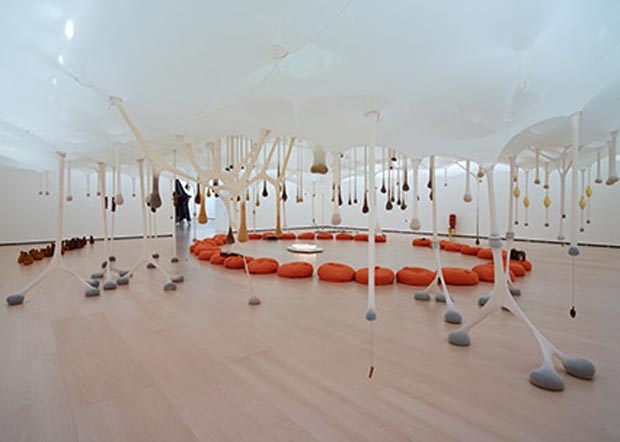 Ernesto Neto is one of the artists most distinguished from Brazil. His suggestive sculptures are like habitats. On having entered them, we submerge in a sensory world. Since in 1995 it began to exhibit his sculptures in the artistic international circuit, his art has formed a part of the principal exhibitions in galleries and museums of the whole world.
Ernesto Neto: The body that takes me
On February 14 on May-18, 2014
GUGGENHEIM BILBAO