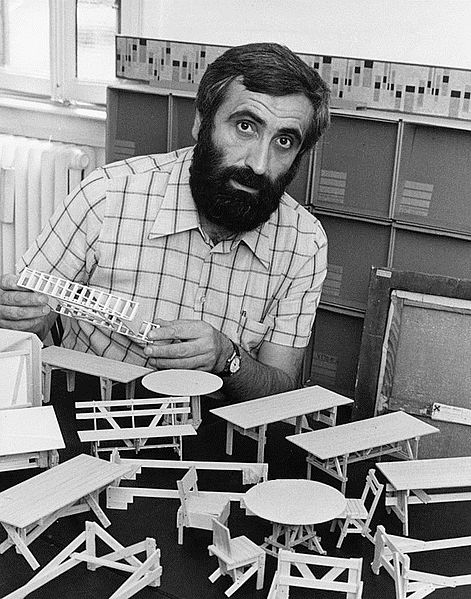 Enzo Mari (1932, Novara, Italia), artist, theoretical of the perception and designer, has become famous for anticipating concepts that enjoy the maximum force between the young designers: sustainability, "do it yourself", basic and economic furniture … Mari has been always more interested in the meaning of the creative language and in the study of the relation of the design with the user who with the industrial production of his creations, nonetheless has collaborated with some of the most important companies of the secto
In 1974 it initiates a project called Autoprogettazione, a collection of furniture designed to be executed by the materials simplest and easy to obtain. One of the elements of this collection is the Sedia chair.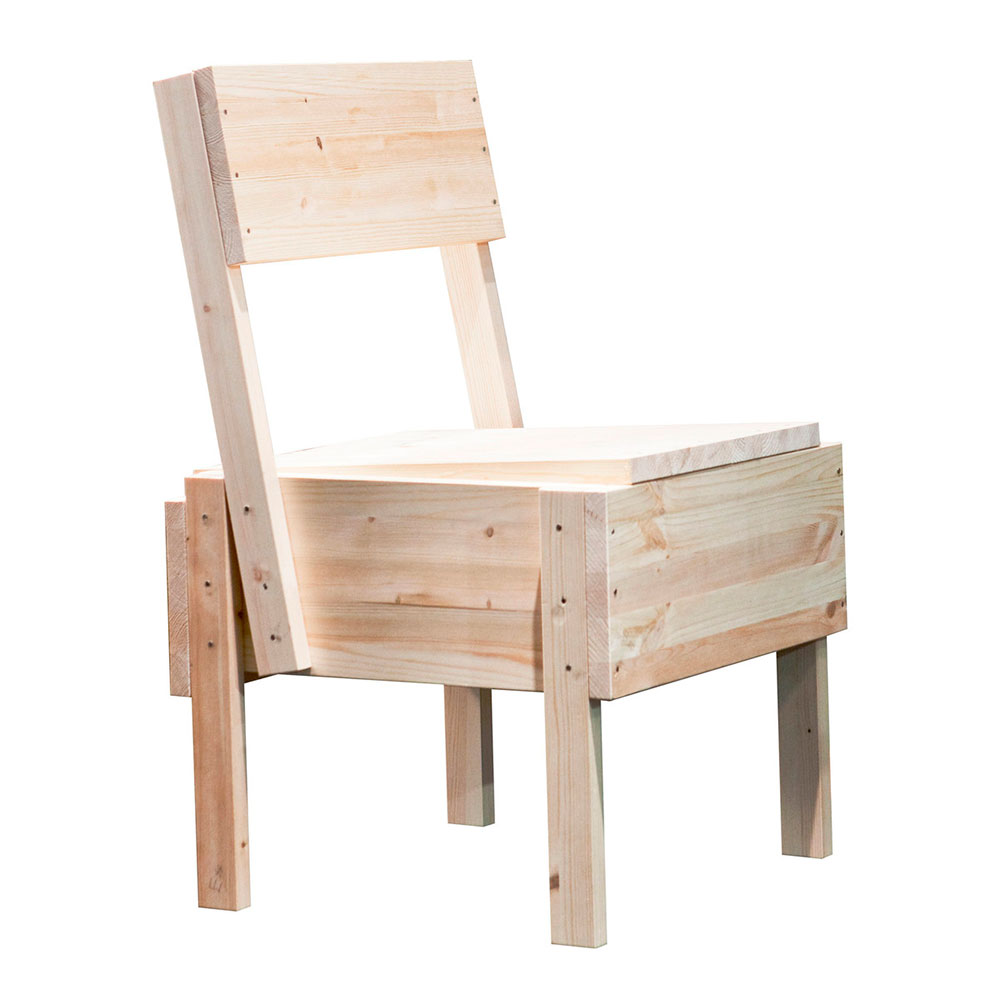 Sedia is the paradigm of didactic design, probably because Mari designed infantile games before that furniture. The slight inclination of the seat is obtained displacing down the back table of the frame. The inclination of the support is achieved in a most obvious way and to taste of the consumer. It is not apilable, since the tables forward and back of the frame arriostran the legs, for what these have to stay in the same plane. It sells dismantled, with a box of nails and a simple scheme of instructions – what does he resemble? – and there is mounted by a simple hammer, which helps to clarify the function of each one of his elements.

Sedia is a chair bajita and very comfortable, in opposition to what it could seem and it commercializes again Artek, which also has produced a documentary where Enzo Mari explains the keys of this project.
Xosé Suárez, architect
Santiago de Compostela, november 2010
Published in Nº 313 [sillas…]
Arquitecto por la E.T.S.A.C. En el pasado he trabajado como barista, como dependiente en Adolfo Domínguez, he construido lámparas, mobiliario y otros objetos para la casa. Ahora estoy interesado en el diseño y construcción de mobiliario de madera y joyería para hombre. En paralelo, aprendo el oficio de silvicultor.
Tengo experiencia como profesor de dibujo técnico y programas de cad. También edito, cuando dispongo de tiempo libre, los siguientes blogs: #oxoguetedehoxe, prefabrica, donotirony y Nº313 [sillas…] Una guía para el fabricador de sillas.
a) Reivindicar el mueble como elemento con valor patrimonial colectivo, depositario de valores y testigo de la sociedad que lo concibe y/o usa.
b) Investigar y difundir el mueble único, singular, artesanal o de diseño; en particular la silla y los muebles y elementos complementarios relacionados con ella.
c) Promocionar y difundir los oficios y los profesionales comprometidos con el diseño, fabricación y conservación del mueble.