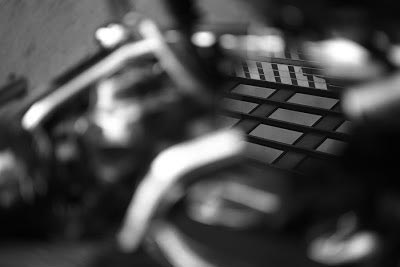 The fingerprint of the teachers remains indelible in the plot of New York. To the distant and passionate presence of Le Corbusier, from his provocative initiation visit of up to his retreat with the disenchantment for the building of the UN in 1947, adds those of other teachers, between them both paradigms of the architectural modernity.
Frank Lloyd Wright made his epitaph written in cursive, on 5ª avenue, opposite to the great meadow of the city. Another teacher, who could see the Guggenheim newly finished said to me once:
«They all knew that it was an evil museum, but it was a magnificent building».
For whom he does not know the warmth and domesticity of the work wrightiana, to cross the white spiral can be a good approximation.
In the same dates, another teacher – European in his origin – crowns his American career in the sky of New York. Opposite to the dynamics of the walk, Mies chooses for the serenity of the square. The sequence keeps silent – about exterior – interior is projected and is constructed to the detail in the Seagram: Every step, every bank, every step. The one who observes these new and former lessons leaves to his back another magisterial lesson of occupation in height: the Lever House.
Le Corbusier said that New York was a catastrophe, but a beautiful and worthy catastrophe. The step of the teachers allows to see today an unconnected sum of beautiful and worthy works. At the same time, the urban tour offers lines of connection, points of contact and debate. And the catastrophe like education.
antonio s. río vázquez . arquitecto
a coruña. agosto 2012
Author del blog, El tiempo del lobo
Antonio S. Río Vázquez (A Coruña, 1981) es arquitecto por la E.T.S.A. de A Coruña, master en Urbanismo y doctor por la Universidade da Coruña. Especializado en teoría y diseño, su línea de trabajo se ha centrado en la investigación y divulgación del patrimonio arquitectónico moderno. Ha desarrollado proyectos de modo independiente y ha colaborado con varios estudios de arquitectura. Es socio fundador de Aroe Arquitectura. Es profesor en el Departamento de Proyectos Arquitectónicos, Urbanismo y Composición de la Universidade da Coruña, y ha sido profesor invitado en la Robert Gordon University de Aberdeen (Reino Unido), en la Universidade do Minho (Portugal) y en la Università degli Studi di Roma La Sapienza (Italia). Es miembro de la red UEDXX Urbanism of European Dictatorships during the XXth Century, del Grupo de Investigación en Historia de la Arquitectura IALA y del Grupo de Innovación Educativa en Historia de la Arquitectura. Ha formado parte del proyecto de investigación FAME Fotografía y Arquitectura Moderna en España, 1925-1965. Los resultados de sus investigaciones, tanto personales como conjuntas, han servido como aportación a eventos de debate y difusión científica y han sido publicados en libros y revistas.