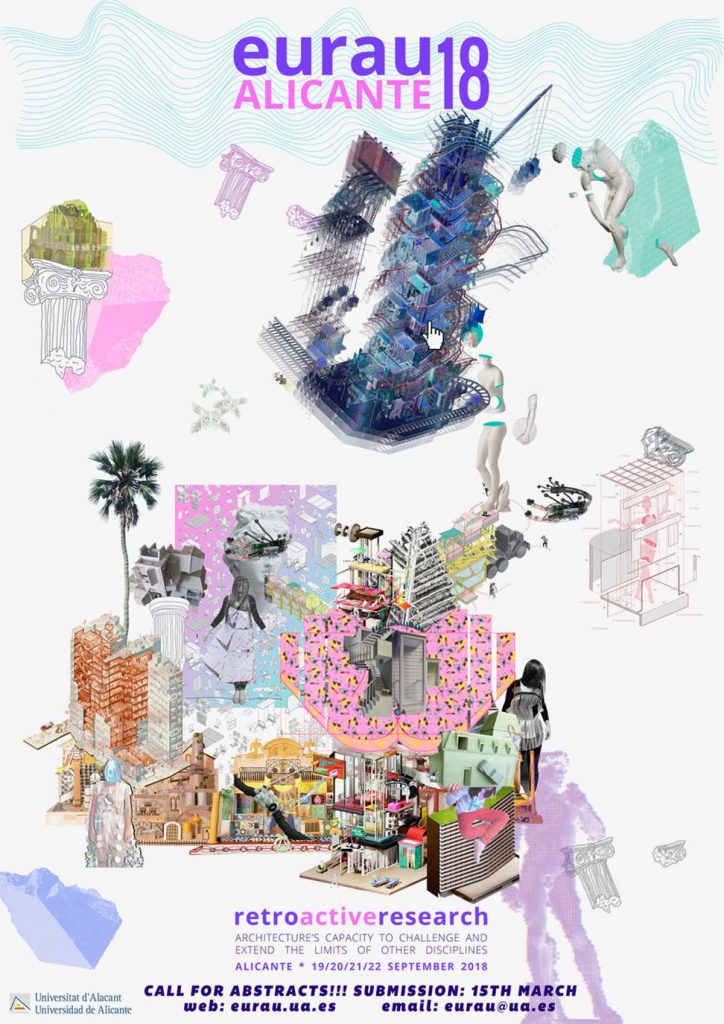 It organizes the Qualifications of Architecture of Alicante, under the title:
Retroactive investigation. The capacity of the Architecture to question and extend the limits of other disciplines.
An investigation to interdiscipline of the architecture is something that the company claims of our profession, and that precisely now, still enclosed in an economic recessive process, it turns out to be the only possible exit.
We are interested in the capacity of the Architecture to learn of other disciplines, and in following his guidelines and technologies to manage to construct and to offer new specific tools. With them, our investigation will offer the opportunity to question and expand the limits of those original disciplines.
The invited referees:
· Izaskun Chinchilla
· Santiago Cirugeda
· José María Torres Nadal
· TER
Date limit for sending of Summaries: On March 15, 2018
All the information in: eurau.ua.es
Búsqueda para satisfacer el conocimiento de la actividad arquitectónica y tangentes que se generan. La idea es crear un espacio para divulgar los diversos proyectos en busca de nueva inspiración y de intercambio.