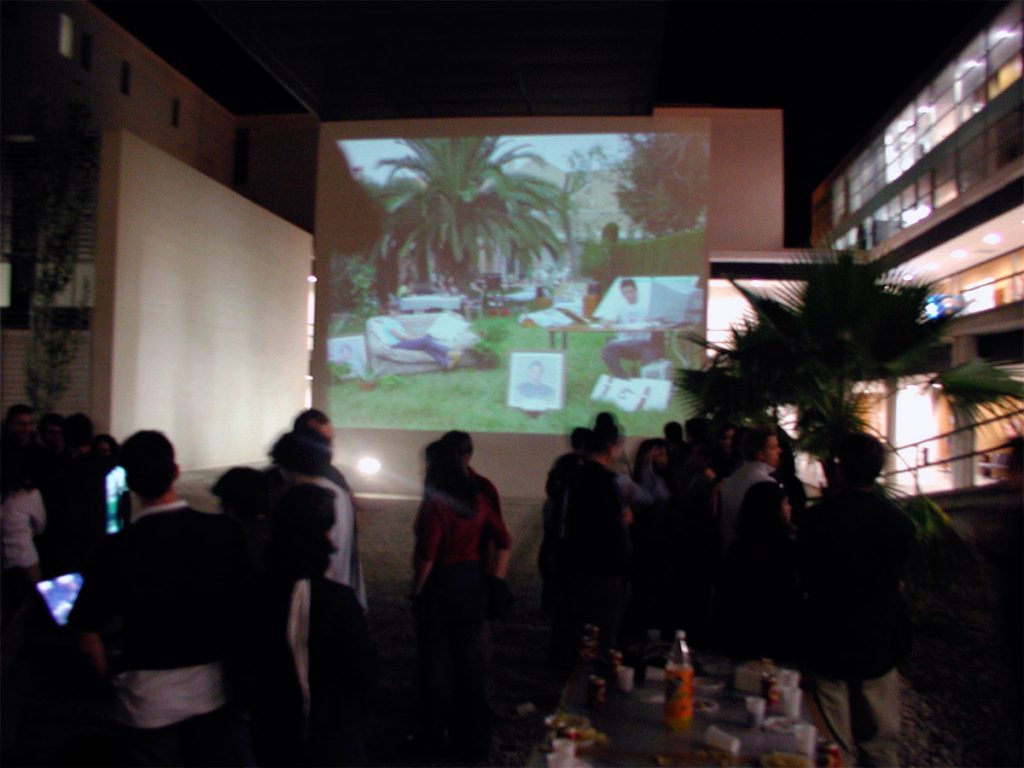 A quick reading of the PROFESSIONAL ACTION DEONTOLOGICAL RULES OF ARCHITECTS – and I say fast because all our obligations are summarized in less than fifteen short pages – does not mention a word about whether an architect has to question the field of architecture. When, finally, we find an article, the 24th, which refers to our commitment to society, this is about disdain:
The architect must take into account, at all times, the social function he performs. It must adapt to the urban land classification, the corresponding regulations and ordinances and the conditions under which the building license would have been granted.
"Family Architecture" is a thought that arose as a result of contemporary conditions that present architecture as a discipline in transformation. The field of operation has been the first project of the students of Projects 1 at the Alicante School of Architecture, an exercise that expands the content of art. 11 of the aforementioned ethical standards:
In any case, it will be considered a serious infraction the assumption of functions for which the architect does not have duly accredited, for his training and qualification, the adequate professional capacity.
Still one clearly remembers "Portrait of the World", that report published by El Semanal of the El País newspaper a few years ago. These were texts that compared the standard of living in thirty countries around the world. Without a doubt, the fact that made it unforgettable was the incredible photographs of Peter Menzel that illustrated it. They were portraits of each of the families with all their belongings taken at the door of their house. At a single glance we could understand the reality of those families, even almost imagining their hardships, joys and desires.
It was precisely those photographs that generated the first exercise with which our students have faced to project architecture. We asked Project 1 students to photograph themselves and their belongings at the door of their homes. To develop the exercise they had two weeks, in which, during the first days, they took up a questionnaire among family members. The different formats adopted by these questionnaires were very interesting, not only to understand data on how the different generations that make up the family make use of housing, but also to "infect" them with the necessary enthusiasm that made them complicit in the action of empty the house After observing, analyzing, discovering, valuing, composing, discussing and negotiating, many of the students emptied the house in their own garden, some asked the city council for permission to cut off their street traffic, and even moving services were hired. Other families – after intense conversations – recognized that they did not identify in any way with their home and preferred to make a trip to that hill, field or beach strangely more familiar than their own dwelling.
The act of removing their belongings also meant that they questioned how to dispose of them again abroad. Now, without partitions, without windows and without spatial hierarchies, students were forced to measure, relate and rearrange objects.
From these photographs, each student began to work on a specific aspect of housing, thus emerging as many different projects as there are number of students in the course. An example is that of a student who shares a flat with other students. Photography reflected the reality of sharing a small house that is currently very compartmentalized. The student talked about how wonderful it would be to be able to make a large common space for all the components of the floor since, during much of the day, they develop life in common. On the other hand, and due to the fact that each student on the floor is dedicated to a different career, our student also talked about the different spatial needs that each tenant requires. She imagined the negotiation possibilities that could be established among her roommates when it came to building the divisions of the rooms; screens that, through its section, allow maximum use opportunities: work surface, book storage, image projection, etc. From her own research, the student projected and defined her performance, a project that also nurtured other experiences already built. Thus, his work gave rise to explain in class works that are already assumed within the architectural discipline such as the Naked House in Kawagoe of Shigeru Ban, the homes in Utrecht of the MVRDV group, or the interventions of Juan Domingo Santos in the old town of Pomegranate.
These are all extraordinary projects that arose from ordinary situations. Undoubtedly, the negotiation, as a concept, is already a material of architectural construction as firm as it has been until now the panchito brick or the measures of the Existezminimum established for the ideal production worker belonging to an earlier time:
The pre-war!
The importance of photographing their families, as an exercise of Projects 1, is to lead the student to question a reality so close and known from which to understand and assume examples such as the architectures mentioned above. More than brilliant and capricious performances by an architect, it is about deepening the daily origins of these extraordinary architectures. Without knowing their origins we cannot understand them as what they are, compromised architectures.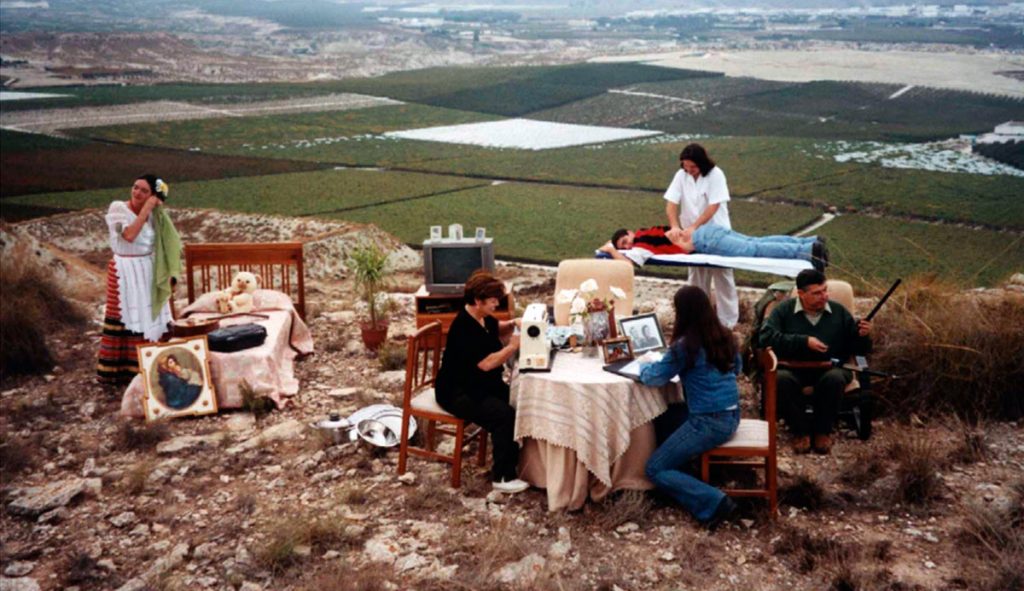 The discipline of architecture is more open today than ever. It is our schools' obligation to prepare future architects to value those aspects that are continuously being integrated. For all this, I have always distrusted those who categorically discriminate what is and what is not architecture. I fear that, once again, it is fears and insecurities in the face of the unknown that can bind us to known but past realities. Reyner Banham said it when, similarly, he criticized the Modern Movement for conceiving technology as a permanent, orderly and stable element.
Who does not remember the prophetic paragraph with which he concluded Theory and Design in the Machine Age (1960), the elaboration of his doctoral thesis?
The architect who proposes to run with the technology knows that he will now be with a fast company and that, in order to maintain himself, he may have to emulate the Futurists and discard his cultural load completely, including the professional clothing for which he is recognized as an architect.
Once the password is mentioned
"the architects are beings of action",
we have proposed to students to work from their own concerns instead of beginning to project "in the manner of" other architects through repetition exercises of masterpieces; works that you never fully understand or make them yours. Our students' projects, even if they are only six weeks old, are already purposeful, they believe them, and all this will allow them to continue their research. There will be new architectures more sensitive with its inhabitants and away from those arrogant postures that have distanced the society from architecture so much. We must educate the student with a research method that allows him to respond to his future reality, unknown, but exciting.
Javier Sánchez Merina
PhD architect
Murcia. July 2019
Article was originally published as "Strangely Familiar" in Big Flier, manifesto of the School of Architecture of Alicante 07/12/2002; 3-4
Javier Sánchez Merina es Profesor Titular en la Universidad de Alicante. Anteriormente enseñó en Kingston University London y Carleton University en Ottawa. Sus clases, textos y obra construida buscan establecer relaciones entre la docencia, la investigación y la profesión. En la actualidad participa en el Proyecto de Investigación Europeo sobre Arquitectura Terapéutica.
Halldóra Arnardóttir. Doctora, (The Bartlett, UC London 1999 – homologación UMU 2007), Colaboradora con el Observatorio de Diseño y Arquitectura de Murcia (2008-10), acreditación de la ANECA como Ayudante Doctor (2012) y en la actualidad Coordinadora de Arte y Cultura como Terapia (HUVA) en colaboración con UMU, Profesora Ayudante Doctor (UCAM) y Azrieli Visiting Critic en Carleton University (Ottawa 2012).