Arquia/próxima is the cultural program of the Fundación Caja de Arquitectos, designed to provide support for Spanish architects in the first ten years of professional practice based on the dissemination, promotion and enhancement of their accomplishments and principles as professionals.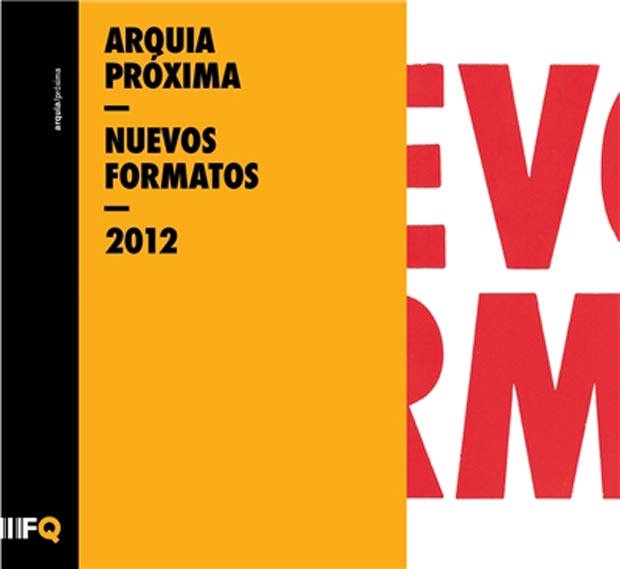 This volume gathers 120 accomplishments catalogued by the juror of the edition 2010-2011 formed by the commissioner Ariadna Cantis and the scientific committee integrated by Francisco Cabrera, Ricardo Devesa, Jose Maria Ezquiaga, Eve Franch, Jose Morales, Carlos Quintáns, Rogelio Ruiz and Martha Thorne.
Arquia/Próxima. New formats. 2012
Ariadna Cantis (commissioner)
Caja de Arquitectos Foundation, 2012
+ article is published in arquilecturas
Búsqueda para satisfacer el conocimiento de la actividad arquitectónica y tangentes que se generan. La idea es crear un espacio para divulgar los diversos proyectos en busca de nueva inspiración y de intercambio.