The ETSAC presents the exhibition of the Minho University, VIANA IN ANALYSIS: 8 MINKS BETWEEN THE CONTEXT and the UTOPIA elaborated with pupils' academic works of the Master Integrado of the School of Architecture.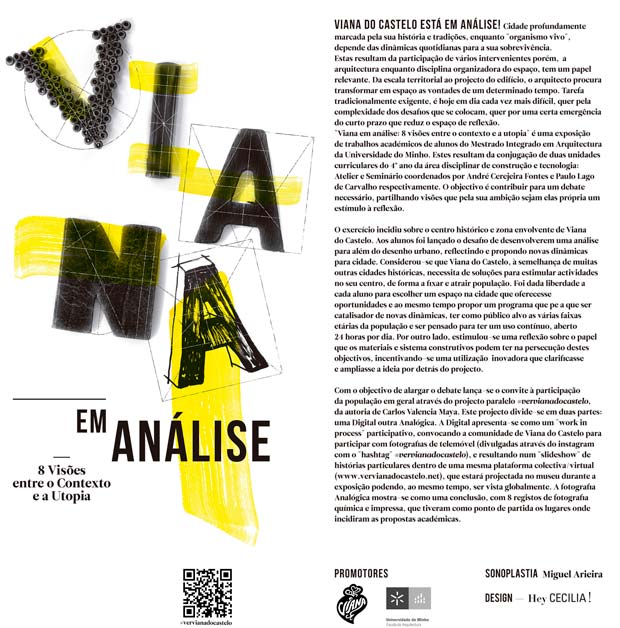 Curator: Paulo Lago de Carvalho,  teacher of the Universidade do Minho.
Location: exhibitions room, floor 0, ETSAC
Date: on October 18 18 deciembre 2013
Búsqueda para satisfacer el conocimiento de la actividad arquitectónica y tangentes que se generan. La idea es crear un espacio para divulgar los diversos proyectos en busca de nueva inspiración y de intercambio.