Architecture, landscape, art, design and cinema interlace in this book that goes from the particular thing to the universal thing, provoking a reflexive attitude on the concept of house of the future in the contemporary architecture.
The first chapters are uncovering gradually the thought of youth of Alison and Peter Smithson across his first perishable and dreamy works. His house of the Future, central piece of the investigation, allows to be studied from different points of view: from the intention of the authors, from what they showed in the exhibition and from what the housing can suggest.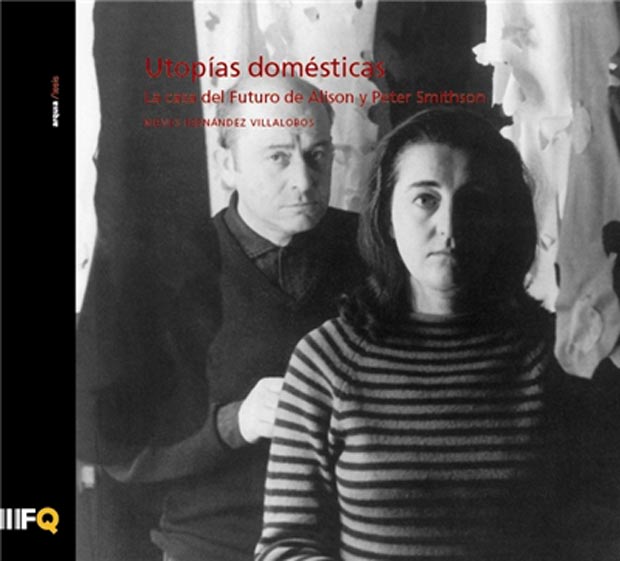 Of ephemeral character and Utopian vocation, this one works sample the most optimistic and happy face of his authors, simultaneously that opens routes for new domestic Utopias. In spite of his short life, the housing was planned by the Smithson as a more wide project with which to analyze different aspects of to live. In the result there meet poéticamete dreams of the house spent, present and future, that support always the inhabitant in the center of the Utopia, his longings, recollections and needs.
Across the house of the Future of the Smithson, the book proposes a sugerente travel that it culminates in a carrousel of Utopias, some close to the science fiction, which there help to clarify the intentions of the singular project of the British pair. The analysis of these proposed optimists allows us to continue dreaming also of a possible future, though still distant.
His authoress, Nieves Fernandez Villalobos (Salamanca, 1975) is arquitecta for the ETSA of Valladolid (2001) and confers a doctor's degree for the same university (2007) with the doctoral thesis that now publishes: "The house of the Future. Domestic Utopias of Alison and Peter Smithson", Extraordinary Prize of Doctorate. She is a teacher of the area of Architectural Composition of the Department of Theory of the Architecture and Architectural Projects from 2003.
Búsqueda para satisfacer el conocimiento de la actividad arquitectónica y tangentes que se generan. La idea es crear un espacio para divulgar los diversos proyectos en busca de nueva inspiración y de intercambio.