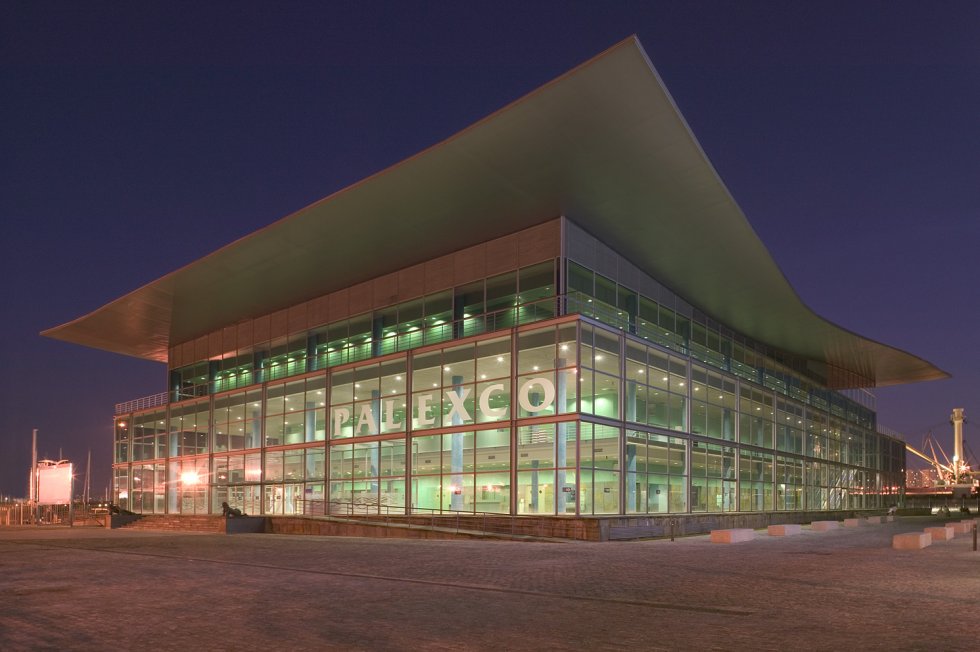 The Mission Housing is a program with so many omissions and improvisations as the enormous investments that it has demanded. It was conceived and he manages the affairs privately, between political and professional relatives subject to confidentiality, and progresses with the economic, juridical and professional irrationality that has done to itself characteristic of the Venezuelan petroestado. There do not exist informative complete publications on his architectural, urban and economic premises. Only now there is done an exhibition of Museum, very general, which does not change his character of black box. It was born with electoral ends (giant deficit product of more than one decade of inefficiency) and in the past choices it came near to the crime of extracting his beneficiaries to capture his vote.
A panorama like that would demand prudence whom a judgment is asked on him. And if one is foreign and the available information is the one that the leaders of the Regime deliver, more reason would have for the containment and the measure.
It is everything opposite of what has made the Galician, winning and praised architect, César Portela1 on having visited makes the country small as official guest: he declared to a diary of provinces (Mail of the Orinoco) qualifying to the Mission as an extraordinary company and a model to continuing for all the countries of the land.
It is an attitude that faces us to a face of the populism that I rubbed in my two previous writings: when this one turns partly of an ideology. And in addition, when the topics of the discipline filter with the populist values, very common matter in the Marxist critique of architecture of ends of the sixties.
But the time has happened and this way of arguing entered disuse. Today, if an architect speaks on a project for a hearing that it respects and values, it would not rest only on his sharm with the ethical mobiles of the promoters or saying that it solves majority needs. He would avoid to get entangled in moralinas, because it knows that arguments will be demanded from him you will discipline.
Portela2 would have to say to us for example if he thinks that come from the Mission3 in Caracas, where he constructs in areas confiscated by the whole city without connections between yes and without showing Either Urban any Project or location of services, was the correct one and why this to proceed must be continued universally. To say to us if there was born in mind the instrumental paper of the construction of housing in the quality of urban life. If the constructive experience with foreign companies will leave new knowledge. If the organization of the units handled well the natural ventilation, the soundproofing between units, the distribution of the environments according to local bosses of use. If the orientation was born in mind with regard to the Sun, fundamental in the tropics (Villanueva's central topic, to whom Portela says to admire). If there are spaces of playtime or game for the very high number of children. If there was thought that the economic improvement of the family would need in the future a percentage of parkings for particular vehicles. And in case of the sets that are constructed in the zone of the Tuy, near Caracas, which he was saying to us in what sound worth being imitated: if it is because of the quality of the housings, of the good level of the communal services or of the intelligent form since they are assembled to shape urban new systems. All these things, if Portela was indicating and defending them, they would be arguments to considering as support of his enthusiasm. Today, hyperbolic judgments like that it issued here, if it was issuing them in a context that he respects, it them would rest on reasonings, not on the desire to please his host.
But it does not seem he to be interested in it that his declarations are endorsed. It it demands Europe, not this South American world that needs to be tutelado, directed, for peoples as him. Seemingly it is enough to him that an exotic Latin-American government, which revolutionary and progressive considers in tuning in with his personal political faith, does something of the magnitude and scope of the Mission to consider it to be a universal example.
It is obvious so that for César Portela5 the populism entered resonance with his Marxist – revolutionary convictions up to inspiring an enthusiasm that very small it has to see with his quality or architect's prestige. There took place in him what I mentioned: the incorporation of the populist look in his ideological schemes. It reproduces the same Benedetta Tagliabue's attitude as juror of the Biennial show of Venice: as well as she decides to teach social conscience to us rewarding a few successful opportunists, Carry It it teaches loyalty to us to the needs of the majorities praising to the improvisation and arbitrariness of his political friends. Both act depending on his particular reading of what demands the moment: it is a populism in every case but of opposite signs. The most important thing diminishes to consumption. And not only of the capitalist notion of the consumption, but of any notion that imposes the need to he be given to the people by goods (in case of Carry the revolutionary fiction) without the quality or the technical or professional commitment has importance.
In the history of the modern totalitarismos there have been many cases of this type. In democratic contexts few ones. In democracy, when a guest of the government of shift declares himself publicly, it measures his words because it knows that reasons will be demanded from him. This one has not been the case, which leaves in evidence the character of what happens in Venezuela. Portela6 acted, purely and simply, like a special guest of the Nomenklatura. And as such he behaves. It disdains, concealed as the Power, to explain with the professionals venezolanos.profesional has importance.
Well for him and those who invited it. Badly for his architect's image.
Óscar Tenreiro Degwitz, Architect.
Venezuela, november 2012,
Entre lo Cierto y lo Verdadero
Notes:
1 Conocí I knew César Portela It already many years ago. In 1985 it had seen his name and some photos of his houses in a German magazine on European architects and I was interested in it. Little later when a friend travelled to his natal Galicia for vacations I recommended to him to search to Portela to contact it, it did it, and there a friendship was born.
Later wine invited to Venezuela when we organize, with our own means, donations and diverse supports, the Seminar on Spanish Architecture in the nineties, which it included to peoples as Rafael Moneo, Jaume Bach and Gabriel Mora, Antonio Cruz, Anton Capitel and Manolo Casas. Portela, who certainly I was called César many years, was becoming a nearby friend. He promoted my invitation to a Seminar on Institutional Architecture that organized in the first ones ninety in Santiago de Compostela, which was one of the best experiences that I have had in my life in this type of events. To last days there I owe to him a reunion that marked my life with the land of my forbears on the part of my father. I could know of the Tenreiro de Pontedeume and knew a relative painter and architect, Antonio Tenreiro Brochon (deceased in 2003), the one who gave me a water-color that is closely together wherefrom I sit down every day to eating. Even there managed to call me by telephone a lady who had seen my name in a journalistic interview, to investigate for an uncle who had gone away
2 And Portela since then it returned to Venezuela several times, guest in two occasions and even receiving the order of a Project, for the Government of the State Bolivar in times of Andrés Velazques. In some of these visits it took part in excursions of work with our group of students towards the Venezuelan east (Guiria, Macuro) that made it know this region of the country of an intense and gratifying way. Providing that it came later, and it is this important detail because it indicates the character of our relation, it lodged at my own house.
Portela had a paper promoter in order that Carlos Meijide, intimate friend, also Galician, dead architect in an accident in 2001, was inviting me to dictate classes at the end of 1994 during a quarter, in the doctorate of the School of Architecture of Corunna, experience in which also there was born other friendship that I preserve.
It might be still very long on the different incidents of our relation but I will end with one: Karl Heinz Schmitz, teacher in the School of Architecture of the Bauhaus Universitätt, invited me close to Portela in 2003 to a summer course of one week at which we are employed together with the students up to managing to give a joint chat (each one with his works) in which I operated of translator the English of the exhibition of my friend and colleague. Of this course there stayed a simple publication edited by this university with our two names in the front page. And it was in this occasion, in Weimar, the last time that I it saw, in the middle of 2003.
I have reported all these things to give an idea of the narrow of my relation with César Portela, relation in which, for the rest, it deprived always a mutual professional respect that it led us in different opportunities to speaking positively, in forums or across texts of what every the one who had made or tried to do. It was a relation that it me enriched, of it there is no any doubt.
3 But there was once a revolutionary petroleum invention and caudillista directed by an ambitious magician of multitudes of Power who covered and put to his service the Venezuelan institutions. And his ambition occupied everything. He invented a revolution paid in many dollars that re-lives, once again in the history, the desire to save the people based on proclamations and feverish declarations inspired by the common places of the international left side. And this invention created levels of Power. And these levels of Power fell down in hands of nearby friends who for own decision developed in obliging and ready well executors of the decisions of the Commander. Friends convinced in the virtues of a revolution extracted of a financed well top hat, worthy peoples of any respect who fell down fulminated in his personal way towards Damascus. And they turned. His life changed. The call went to form rows, it does not matter if in it important things get lost as the friendship. It is a new life that of the turned one, distance of everything previous, rejects it and is opened for new values and relations that can go in opposition to what always they believed.
4 It knew that Portela was a Marxist who was sympathizing with the difficult reasons and who did not see badly, for example, to the Cuban Revolution, matter certainly, in which we were differing. But for she me was a person of democratic convictions who, precisely for believing in the game of parties, was approaching the Nationalistic Galician Block, left-wing party performer in Galicia. And since I have never been a conservative, our relation belong to persons with a political nearby, not equal position but yes next. His opening to the Venezuelan, clearly democratic experience, since it was that of the Reason R, which took to the Regional Power Andrés Velazques and opened an important space of action for the architecture of the city, was making myself think that we were in related positions, a comfortable sensation that obtained throughout the years.
But it was not in me to sense beforehand what was going to happen to him in relation to the new Venezuelan context. What was coming happening here it seemed to offer him a space for attitudes and points of view that were secret or semislept in his spirit. Or that I did not have the keenness of perceiving them. And it resolved to do militancy in favour of his personal vision of what is convenient for us (?) to those of this side of the Atlantic Ocean.
Already insurmountable distances had been marked by some companions of route of the university and professional times. And I suppose that to Caesar, now for me Portela to droughts (so directly it affects me that someone accompanies the madness to which my country has been submitted), also it fulminated it, when already the Venezuelan drama had advanced, or the clarity that for some comes from the executorships of the Great Driver and his nearby allies, or the fact that between these allies there had ascended to the heights a very nearby, Galician colleague in addition.
5 And I repeat that it is in this delicate space, in of them personal relations that seemed to be founded on an ethical well assimilated area, where more it has affected the Venezuelan situation. I could not imagine that the magnetism of the Power had so many ramifications that infiltrate into the splits of this tutelary shield of the human relations that is the friendship. The surprises have been so big and definitive that I have met bound to look similar that explain it. One of them, which can provoke smiles, is that of the divorce, experience that also has been mine. One of the most definitive expressions of personal entail since it is her of children generate, suffers a blow durísimo in the definitive separation of the parents. But also the desires that were shared, the aims, affinities, hopes, sluggishnesses, it seems that they get blurred before the presence of the will of separation, will that often is stimulated by the birth of another link that with his force conceals the previous one, reduces it to non-existent taking it to the oblivion, a psychic oblivion.
That it happens with the friendship and in an equally definitive, incisive way, it is what I have learned.
6 When I see that César Portela speech in the terms in which it has done it on the experiences of construction of the tropical Regime with which it sympathizes, the same stupor is renewed in me. I wonder if it is that it has not realized, since his friends have not realized of here that exercise bureaucratic charges as if they were small dictators (small but discretionary administrators of enormous quantities of money), that are speaking also for a colleagues' community that they are his couples, not his subjects. They speak with a not disguised arrogance and say things, I insist on it, that they would never dare to say if they were not undressed in the authority that there has granted to them a person who holds a Power of very doubtful legitimacy for the absolute and lacking of limits. And I cannot deny that I get angry, because on having expressed that way Carry It it repeats what it criticized with valor and with the whole reason of the world in others, here or in his country. Apparently it does not perceive (and it is the serious thing of replacing the personal ethics with the ethics of the Power), that is speaking from the arrogance, from the arbitrariness. Here it makes it be obvious, in name of what joined us in the past.
Es un arquitecto venezolano, nacido en 1939, Premio Nacional de Arquitectura de su país en 2002-2003, profesor de Diseño Arquitectónico por más de treinta años en la Universidad Central de Venezuela, quien paralelamente con su ejercicio ha mantenido ya por años presencia en la prensa de su país en un esfuerzo de comunicación hacia la gente en general de los puntos de vista del arquitecto acerca de los más diversos temas, entre los cuales figuran los agudos problemas políticos de una sociedad como la venezolana. Tenreiro practica así lo que el llama el "pensamiento desde y hacia la arquitectura", insistiendo en que lo hace como arquitecto en ejercicio, para escapar de los estereotipos y cautelas propios de la "crítica arquitectónica". Respecto a la cual no oculta su desconfianza, que explica recurriendo al aforismo de Nietzsche sobre el crítico de arte "que ve el arte desde cerca sin llegar a tocarlo nunca".