After the summer rest, probably too long, we recapture the section, with new protagonists. If in the previous interview we approach the field of the photography, today we come closer other one of the prolific fields the design.
Along the history of the contemporary architecture we can find magnificent examples of this association, and from that there have arisen pieces (chairs, tables, tumbonas, etc.) emblematic. Teachers like Him Corbusier, Mies van der Rohe, Alvar Aalto, Charles&Ray Eames, Verner Panton, George Nelson etc. enumerate all would be impossible, they have studied and I design during his prolific career pieces of furniture.
Because of it today, we will interview María Lopez and Juan Carlos Mancho, architects, who exist I decide to join two passions, which have given as resultMV.
"MV arose from the unconscious game, from the spontaneous plait of a leaf of paper, in the same way as one scribbles while speech for telephone. We begin to play with what we had to hand, with what it was forming a part of our daily activity. The paper, beyond being a support of ideas and projects turned into an instrument of game that retorcía, it was doubling, it was coiling or wrinkling and, sometimes, also it was breaking."
This so natural gesture already Nicole Charneau was explaining "Give a leaf to a child in target and – if it does not have pencils of colors to draw – his first gesture will be to fold up". And it is from this naturalness with her Maria and Juan Carlos work, and this way they want to transmit us.
"Across this spontaneous act we discover the technology to continue playing. The method of double is simple, consists of gestures and basic plaits, Mountains and Valleys that happen to generate different degrees of complexity. New challenges appear turning and unfolding, again and again, it tries and mistake. The sheet of paper, seemingly smooth and plane, turns into an opportunity, into a material to create."
We leave you with this small interview that we were lucky to realize and to which nicely they were ready to grant us.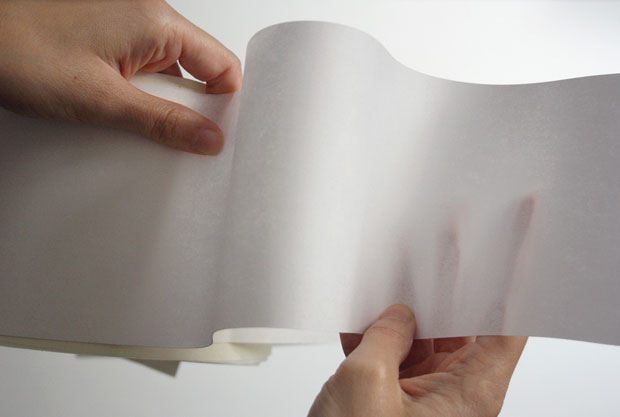 Which has been your formation and professional path before MV?
We are architects for the ETSAC of A Coruña and complete for one year our formation in the ETSAV del Vallés, Barcelona. We have been employed at different studies and as autonomous, collaborating besides, with other companions at different projects of architecture, urbanism and investigation.

What did lead you to opening way you in the design of furniture? Why alone lights?
MV is born as a prolongation of our architects' profession, as a "own room" where to experiment freely. It is the opportunity to be able to materialize an idea, be able to decide and to take part in all the phases of the process. A process of exploration opened in that a predefined idea was not on what object to design, simply the process us led him, what today they are lamps tomorrow they might be other furniture or objects.
The lamps arise from the manipulation of the paper, from the folded one, from how the material was expressing of different form with the light. Also of the capacity of this one to modify places, to create spaces inside spaces and, how not, of the need, in that moment we were needing a lamp.
Did you meet many difficulties? Which were the most problematic?
The own difficulties of taking to end any project, of turning the ideas actually. In this process we needed from the help of other persons, in this sense, to find a carpenter or a turner (profession in danger of extinction) was not not easy at all, but nevertheless we surprised his disposition to collaborate in a small project with a very modest production.
Are you satisfied with the reached aims?
Yes, especially because across the process we have learned new disciplines and established relate with other projects, professionals and clients.

Do you think that to study Architecture has been a fundamental passport to have come to your current work?
If, specially in the phase of design and production, hereinafter in what is the production, management or marketing we were conscious of our limitations and look for help to solve it.

What expectations and projects of future have you for MV?
MV is a recent project and still we are extracting conclusions to advance, to improve and to develop new challenges.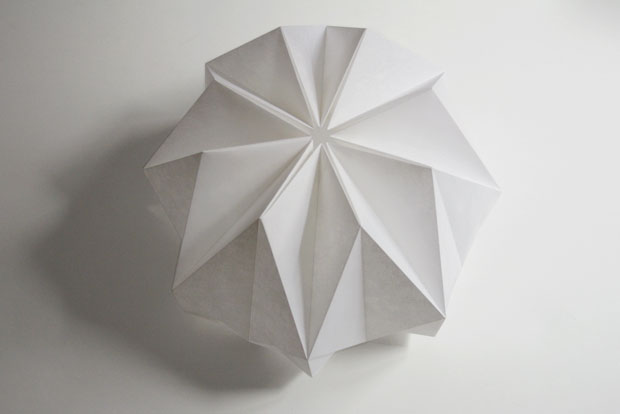 Would you encourage other architects to follow your steps? What steps do you consider that they should give? How to complete his studies? What other advices would you give them?
We encourage any person, to counting and betting for that one in what he believes and him apasiona. We claim the value of the small things, sometimes it is not possible to submit totally to an activity, but yes that turns out to be easier to reserve a plot to develop that one in what we believe.
If we had to give an advice it would be of daring to ask. Nobody knows of everything, but there are many people ready to share his knowledges and experiences. Ultimately, they are these relations with the others those that enrich the project.
Do you believe that the architects in Spain we should continue opening new routes of work to go out of the "most "traditional" cabin of projecting given the current situation of the construction in our country?
We believe that independently of the current situation, the architect is a professional who has aptitude to intervene in many fields, but not already as isolated figure but as integral part of an equipment.

What do you think of those that they have been going to work abroad?
We were out a few years ago. It was a question of a personal election and not of something imposed. Nowadays the opportunities of work here are scanty, which forces to look for them out. It is difficult to see as so much talent it is not possible to develop after all the effort and reversed resources, which does that the situation here continues deteriorating. We a today do not discard this possibility.
How do you see the future of the profession?
So just now uncertain, but we believe that the better thing that we can do as architects is, somehow, to return to the origin, to recover the one that should be an invariable aim: to improve the life of the persons.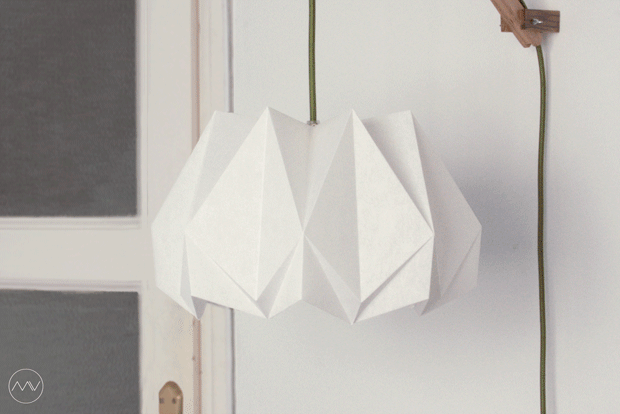 María López Mata – Juan Carlos Mancho Trigo · Design | MV
october 2014
Interview realized by Ana Barreiro Blanco and Alberto Alonso Oro. To be grateful for Maria and for Juan Carlos his time and predisposition with this space.