Between 1934 and 1935 Mies van der Rohe developed the study of patio houses. Houses that are reduced to a minimum domestic program, which are isolated from the city, without a concrete context beyond their own inhabitant, a hypothetical Mies.1
But among all these houses there is a unique proposal, the so-called Patio House "with garage". The orthogonality of the meshed grid of all the proposals, which guides the arrangement of the furniture and walls that construct the spatiality of the dwellings, is here altered.
Mies maintains that isotropic mesh that seems to order the world in which the house sits, but the whole layout is distorted by the necessary turning radius of the car that occupies his garage.
The garage is presented at an angle to the Cartesian axes of the pavement, since to park the vehicle it must describe an arc around the curve in which the stairwell has become. That deformation tenses the kitchen that warps forming an arc to adapt to the position of the garage. The classic Miesian partition that floats on the floor separating the bedroom and the living room is also deformed now between the orthogonal world and the turn of the volume reserved for parking.
Only the massive black piece of the fireplace seems to maintain with its weight and rigor the house anchored in the plot, whose distribution on the floor seems to have received the impact of the car that occupies it. It adapts both the house to the automobile, that paradigm of individualism and the freedom of the American dream commercialized by Henry Ford. It could well be dreamed that in the case of the patio house "with garage", the inhabitant of the house is the car more than Mies van der Rohe himself, a Zaratrusta as Ábalos would say, with four wheels and a motor.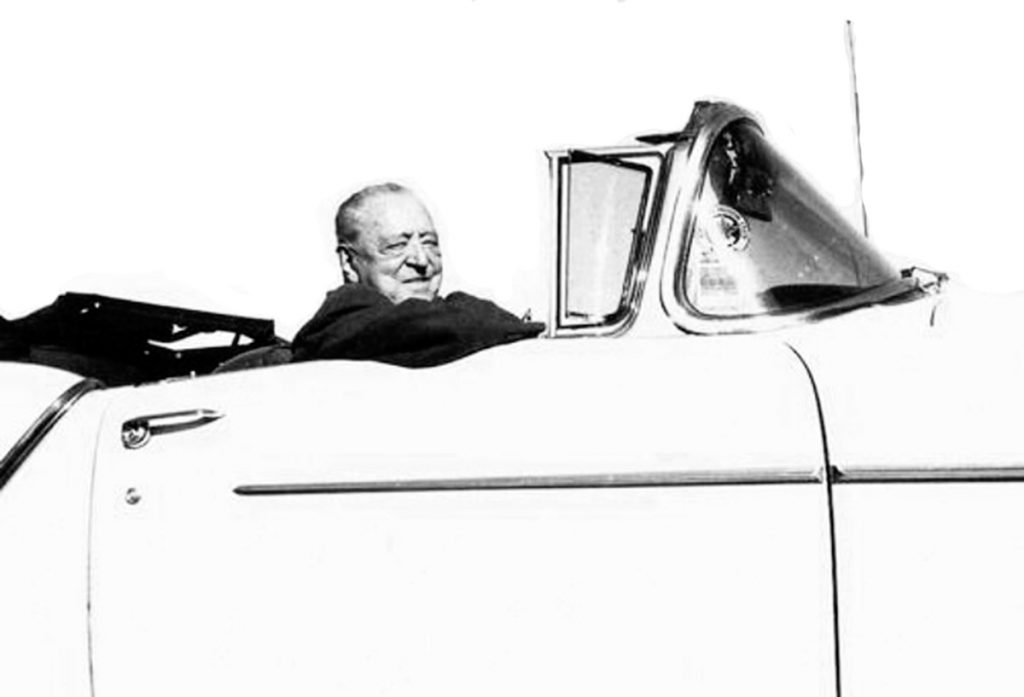 Íñigo García Odiaga. Architect
San Sebastián. Febreuary 2017
Notas: