It will celebrate his second edition from el 12 to el 15 de May of 2010 in the enclosure of Great Via of Fira of Barcelona, will organize some technical conferences directed to professionals of the facilities, maintenance, managers and owners people responsible for of industrial buildings and of the service industry, such as hotels, hospitals, branches or sports facilities, among others, concentrating on the importance of the efficiency and the energetic saving in the industrial economy and tertiary.`Las sessions will take place on días 13 and 14 de May within the framework of the contest and in parallel to the XXI International Congress of CONAIF for las facilities and the energy, that this year will take place together with the living-room.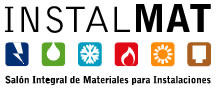 Sponsered by the company Daikin, conferences have the collaboration of the Technical School of Engineering Industrial of Barcelona (CETIB), the Clúster of Energy Efficiency of Catalonia (CEEC), the Group of Energetic Managers (GGE), the Facility Consultants Association (ACI), the Industrial engineers Association of Catalonia (EIC), the Catalan Energy Institute of the Government of Catalonia (ICAEN), the Technicians' Catalan Association in Energy, Air-conditioning and Refrigeration (ACTECIR) and Business's Catalan Association of Facilities and Maintenance (ACEIM).
Sessions, that will include about ten lectures and several practical cases, will be structured from the following thematic blocks:
– Energy efficiency in the tertiary sector (Thursday, 13 May)
Los concepts will be described in order to to carry out a management and rational use of the energy in a building. These concepts will be applied, at the same time, in the introduction of a practical case in a hotel. Additionally the important function will be explained of the manager energetic as key figure and essential in all the efficiency process.
– Energy efficiency in the management of the industrial refrigeration (Friday, 14 May)
The industrial refrigeration, the air-conditioning and ventilation of the sheds industrial are two basic aspects for the good operation of the majority of companies. The technology application, management equipments and systems that are currently they allow reducing energetic expenses in the market partners. The objective of this block is to present the state of the technologies of energy efficiency in the industrial economy and to show several practical cases successful in the application and management of these equipments.
+ www.instalmat.es
Búsqueda para satisfacer el conocimiento de la actividad arquitectónica y tangentes que se generan. La idea es crear un espacio para divulgar los diversos proyectos en busca de nueva inspiración y de intercambio.