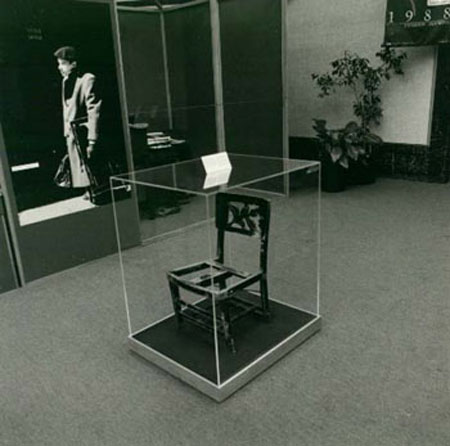 Hypochondriac, suffering from syndrome of asperger, obsessive – compulsive maniac of the work, perfectionist of the sound and of the silence … Glenn Gould's eccentricities helped to popularize the works for J. S. Bach's keyboard so much as his talent and personality. Between his eccentricities, certainly, one finds his chair.
The proximity with which the Canadian pianist was placing on the keyboard was needing a special hassock. In fact, it rejected each and every of that they were offered him along his career as interpreter. In his place it used obstinately a mended chair.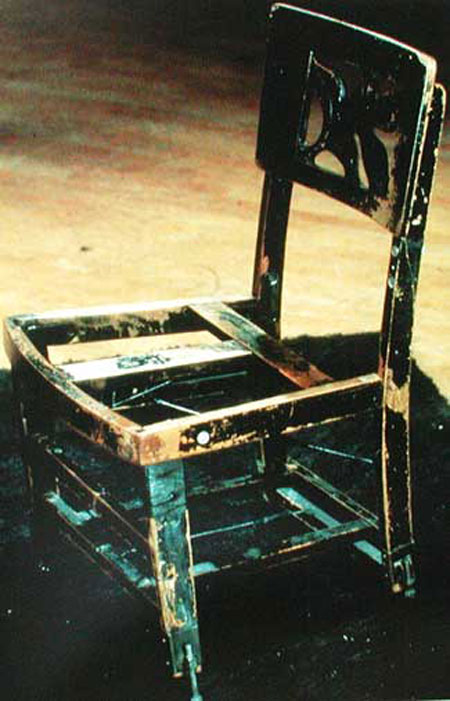 The form of the chair is a result of 21 years of uninterrupted use as well as of the modifications patiently realized by Bert Gould, father of the artist. The legs were cut and the drapery of the seat was eliminated. A primitive mechanism was included to allow to control the inclination of the chair at the time that it was tightened for below to reinforce it.
Paradoxically this anonymous and careless construction has turned partly of the musical myth and today it is a postmodern icon. Exposed in an urn of methacrylate in the National Library of Canada, even it makes age possible buy little in Internet a reply (low image) for the reasonable price of … 990 Euros.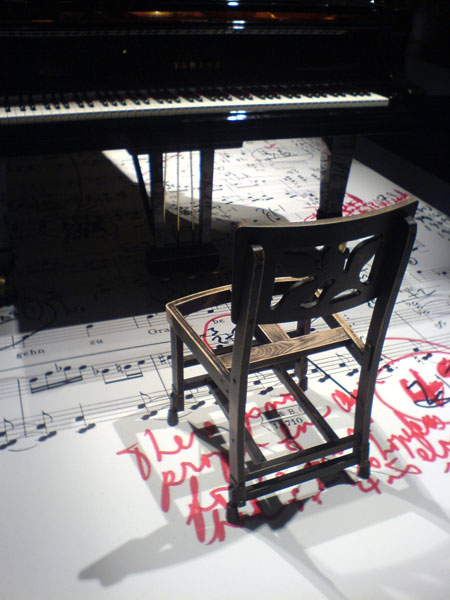 Elías Cueto, architect
Santiago de Compostela, october 2010
Publicado en Nº 313 [sillas…]