This Course 2011-12 the Technical Top School of Architecture of the Universitat Internacional of Catalonia continues his gait in the Summer courses, with the philosophy of the continued formation and of multidisciplinary character, opened not only to students of architecture but to all those related disciplines to the architecture, as well as to professionals.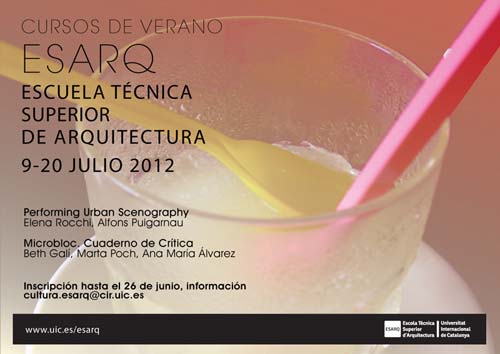 Both courses that are started answer to current worries with regard to the architecture since it are the city and the putting in value of the discipline across the critical speech. For it, the ESARQ-UIC possesses two different courses: Performing Urban Scenographie directed by Elena Rocchi and Alfons Puigarnau, both teachers of the ESARQ; and Micronote-pad, Notebook of Critique directed by Beth Galí, Ana Maria Álvarez and Marta Poch, arquitectas linked to the publishing world.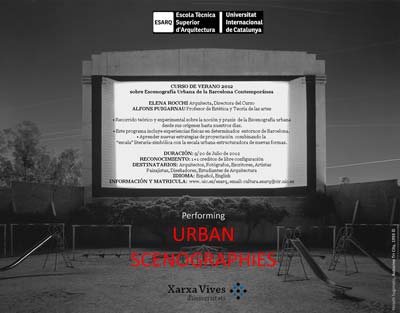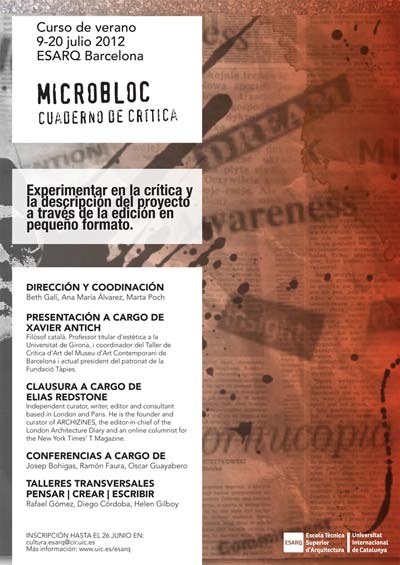 Both courses will be given between July 9 and 20 in schedule of evening and they were developing across conferences and transverse workshops in which the pupils will have to develop a final work in equipment.
[mappress mapid="38″]
Búsqueda para satisfacer el conocimiento de la actividad arquitectónica y tangentes que se generan. La idea es crear un espacio para divulgar los diversos proyectos en busca de nueva inspiración y de intercambio.