If last week we were chatting with Angela and Marta on how and why to adapt the hospitable spaces, today we get in the architecture of the landscape of the hand of La Habitación Verde.
"It seems to us to be wonderful to have a garden and we think that it is necessary to enjoy very much very much and not to suffer anything."
La habitación Verde, is an equipment of young landscape painters and architects formed by Andrea Gutiérrez and Javier Palacios, whose intention is: to break with the idea of that to contract a professional of the design of garden is elitist and complex. For it they plead for a "appropriate" design that seeks to bring together the needs of the client and to obtain the maximum performance of the terrace or garden.
La habitación Verde, es un equipo de jóvenes paisajistas y arquitectos formado por Andrea Gutiérrez y Javier Palacios, cuyo propósito es: romper con la idea de que contratar a un profesional del diseño de jardín es elitista y complejo. Para ello abogan por un diseño "apropiado" que busca conjugar las necesidades del cliente y conseguir el máximo rendimiento de la terraza o jardín.
From La Habitación Verde projects of landscape painting realize, from the smallest garden up to the most complex project that the client could request, always under a philosophy, fresh Gardening.
"We flee of the "creative ego" that sometimes gives as result that you have a garden with which you do not identify."
His methodology, something that can seem to be obvious but not so habitual, consists of working basically always hand to hand with his client to obtain the only projects that are completely adapted to his needs and especially to his budget.
Ado we leave you with her more than interesting interview that we had the opportunity to fulfil them.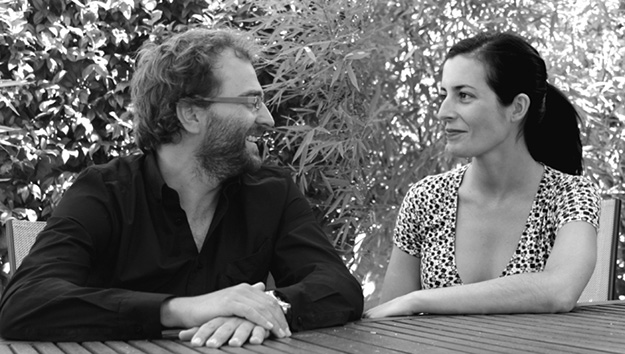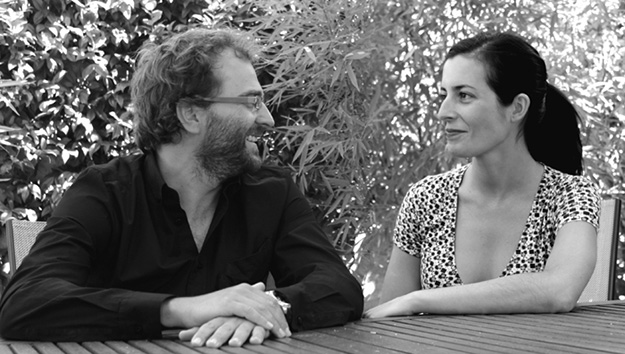 Which has been your formation and professional path before"La habitación verde"?
We knew ourselves in the school of architecture of Madrid ETSAM where both we finish our studies and at plenary session boom real-estate we begin to be employed as architects without any problem, which now turns out to be almost impossible.
Andrea's dream always was to work designing gardens and when the opportunity arose it did not doubt and began it to collaborate in a study specialized in landscape painting, later it dealed a máster of landscape painting in the University of Valencia. Parallel Javier was developing big projects of infrastructures in Luis Vidal's study collaborating in projects with the equipment of Richard Rogers&Partners. After these intense experiences in which we learned very much in 2011 we decide to rethink our path and La Habitación Verde Paisajismo.
Explain to us, how and why there arises "La habitación verde"?
La Habitación Verde is born as result of a dream and of a vital moment in which we feel that we had to join our paths and to combine our experiences to develop an own project, as we were commenting on both to you had work and the truth is that it was a jump to the emptiness.
We were feeling the need to develop our vision, and of this need joined the passion by the gardens and the design The Green Room is born, in addition one of our aims was to claim the use of the exterior space in the architecture, a space which design remains relegated to a background the majority of the times. In Spain still the figure of the landscape painter is not very clear and often other professionals think that they can include it, but the difference is that when the exterior space is designed by a specialist the result is notable.
We are here to recover these forgotten spaces and to give them life!
Had you some previous experience in landscape painting?
If, we were related both previously to the landscape painting, Andrea being employed at a study of landscape painting at Madrid and realizing works both for individuals and for studies of architecture, promoters, etc. And Javier advising in his free moments as for design to the company of gardening of a few relatives.
Did you meet many difficulties? Which were the most problematic?
The truth is that with the passage of time the difficulties forget … but the truth is that we work very much and since in many beginning almost quite we were making it we. The most complicated thing is to focus how you want that your brand is perceived and to explain of what your work consists when this one is not very an acquaintance, in general it is a widespread problem of the professional that I work with the design, and is that there is no the great one.
Probably the most cumbersome thing is the administrative part, the truth is that they us do not make it easy and consumes so much time that sometimes is exasperating.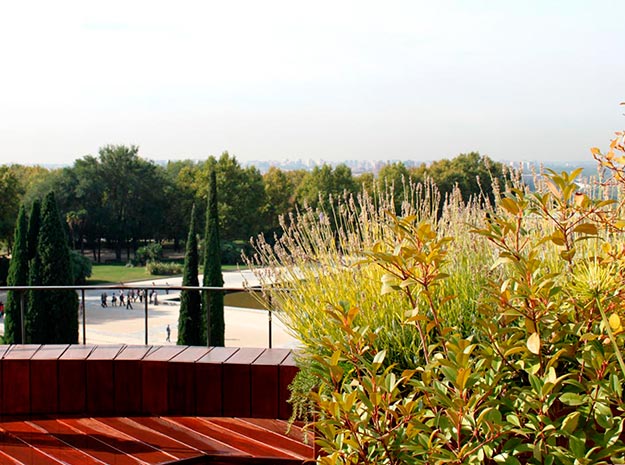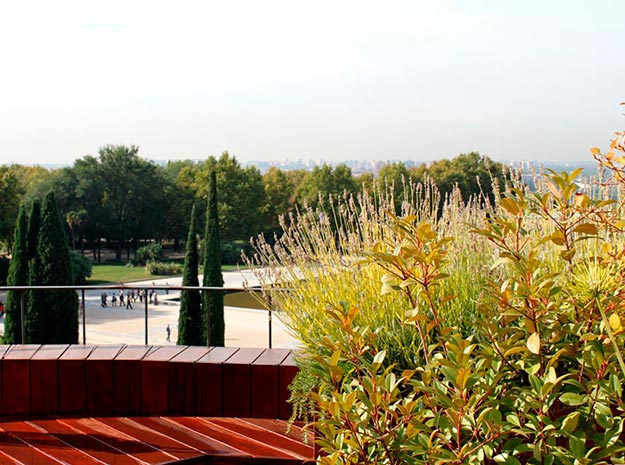 Are you satisfied with the reached aims? What expectations and projects of future have you for"La habitación verde"?
The truth is that we are delighted, we have managed to live of our work and in addition we are in growth as company. We have big plans for La Habitación Verde and every day are going to work motivated by the acceptance of our work and with the happiness of enjoying the same one.
Are this type of initiatives profitable? Do you feel good remunerated by the labor that you realize?
The beginning was very hard but now we enjoy the satisfaction of being able to live of our work.
Do you arrange or complement this activity with other labors or in other fields?
Just now we are totally specialized and only we do collaborations related with our field, this way we complement the work of the study of design and execution of works with the didactic and divulgative labor giving conferences and courses, we collaborate with several máster of design of interiors in schools as Dmad or in the máster that organizes the magazine New Style with the Complutensian University.
How do you see the future in this field of the landscape painting?
Since the truth is that we are thrilled because it has projection great and is that in our country he is a field that every time is valued more and the final client is demanding exterior spaces of quality, in addition with an architecture that in many cases is homogenized the project of landscape painting it happens to be the element diferenciador of the promotions and every day looks for us more.
Do you think that to study Architecture has been a fundamental passport to have come to your current work?
Undoubtedly, our formation like architects has been basic, and not only from a formal point of view if not as anxious persons, with enterprising initiative and capable of approaching complex problems.
Would you encourage other architects to follow your steps? What steps do you consider that they should give? How to complete his studies? What other advices would you give them?
Our path is very personal, but undoubtedly what if we can advise is that they follow his own dreams.
The good of the education that we receive as architects is that it is wide and diverse and that it gives us tools to confront diverse shades related to the design as discipline and with wide work camps, so it is which is the field that they are interested our advice is that they specialize themselves. The steps to obtain it are not easy but the most suitable thing is to make compatible formation with collaborations with other companies that already realize works in the area in that they are interested.
Do you think that the architects in Spain we should continue opening new routes of work to go out of the "most "traditional" cabin of projecting given the current situation of the construction in our country?
Undoubtedly, it is that not us alternative other one that us to reinvent, because the traditional work like designers is increasingly fenced and is very competitive. There are many other routes of work that are equally interesting and that in addition allow you to have a professional development. One of the principal problems is that neither in the schools of architecture nor in the professional colleges these routes are promoted.
What do you think of those that they have been going to work abroad?
We think that they are very brave and the truth is that we know for relatives and friends who have left that is a wealth-producing experience but also very hard, we would delight that it was an alternative not motivated exclusively by the need since it happens nowadays. In addition unfortunately we are losing a great potential leaving that professional that we have formed have to go to look for work in other places.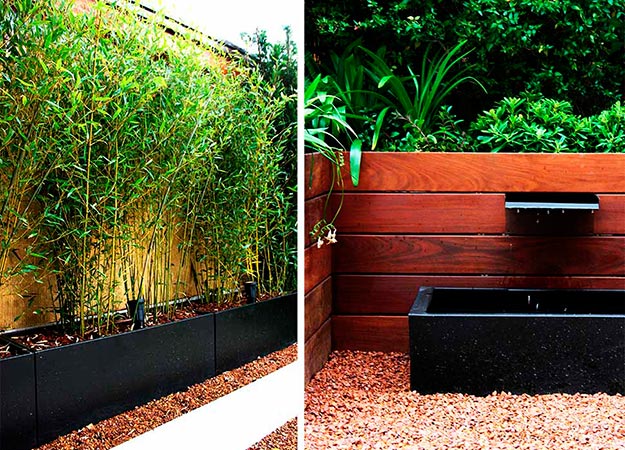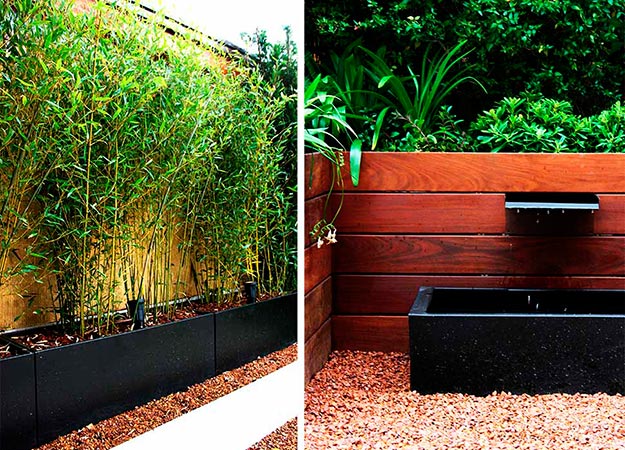 The architecture, it has opened many fronts of battle (LSP, Bologna, unemployment, labor precariousness, Spades, ETSAs, emigration, communication, etc), will not they be too much for the existing polarization inside the same one?
Really there are many opened fronts, but it is that in the life in general the things are like that … complicated. We bet for focusing these battles with head and with solutions raised from the analysis and with expositions of future, which it is not possible to do is to give jolts of an end to other one with fundamental topics as the professional laws or the application of study plans as Bologna … and this it is the sensation that we have.
How do you see the future of the profession?
I think that it is in a moment of opening and that the extension of the perspective of what it is and what it can make an architect is what can save us. We think that the architects we can be good managers and that we have to enter the world of the companies, there are many other professions that have opened themselves for this possibility before that ours.
¿Qué le aconsejas a los actuales estudiantes y futuros profesionales de arquitectura?
That enjoy his studies, which take advantage of the period of formation to the maximum and which prepare for him to continue learning all his life. We advise them not to lose the passion and to understand that after the school there is opened a period new and full of possibilities. The formation has to facilitate tools to them to be able to develop a professional career, and they have to understand this one with extent of gun-sights since it is possible to live through the passion for the architecture and the design of many forms besides being "architect designer".
  To finish, what projects of future do wait for Andrea and Javier? And to "La habitación verde"?
Since the truth is that we have many projects in march that they us thrill and lately we are developing very ambitious projects of landscape painting and of major scale as the development of the project of Alhena's landscape painting of Group Ibosa, the space of events Elysium or the project collaboration of landscape painting in hotels with the study B76, but what we are charmed with of ours day after day is to reconcile these projects with designs of terraces and more private spaces. We are charmed with being able to collaborate of more intense form with studies of architecture that develop interesting projects, because us apasiona to do collaborations with colleagues.
Our desire is to continue growing as company to be able to continue developing our work and to support the illusion. Other one of our dreams would be to be able to be employed at the urban environment, collaborate to improve the green and exterior spaces in the cities it is one of these projects for that we hope that in the future we could include.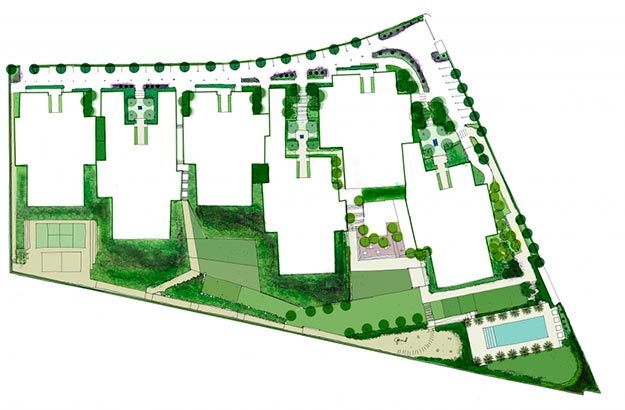 Andrea Gutiérrez – Javier Palacios | La habitación verde
January, 2016