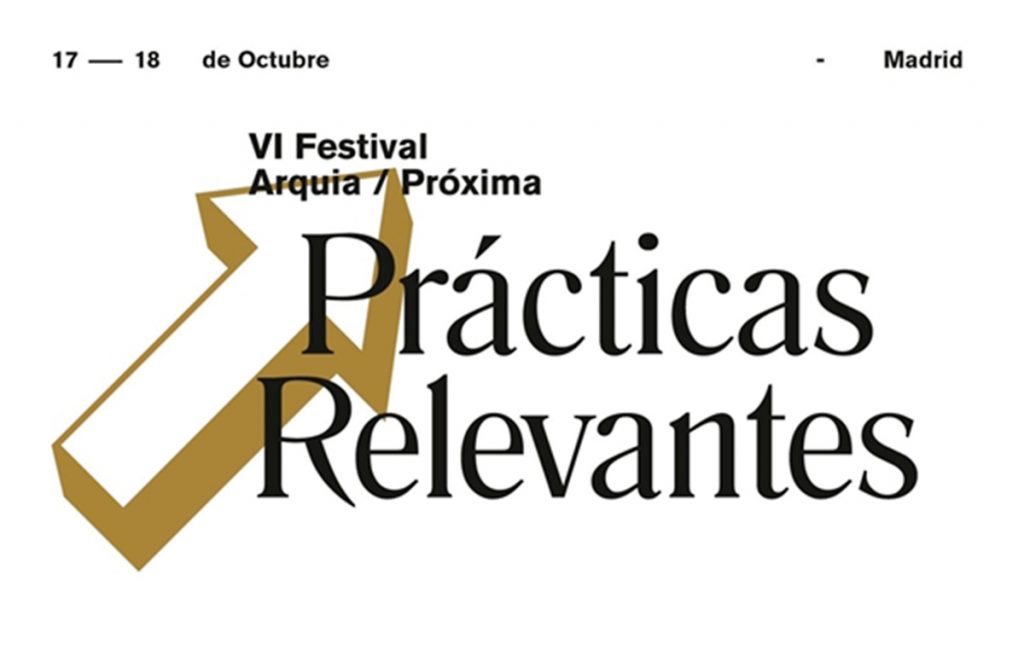 The motto of this biennial RELEVANT PRACTICES, defined by the curator, invites us to reflect on the paradox produced by the international success of Spanish architecture (Pritzker Prize 2017, León de Oro at the Venezia Biennial, leadership of Spanish architects in international studies as well as teachers in leading Schools of Architecture) that does not correspond with the volume of architectural production of recent years, but nevertheless reflects a more relevant work than ever.
In this appointment with the young national architecture we will have the presence of:
Iñaki Carnicero, curator of the biennial and the jury formed by: Pilar Díaz by Paisaje Transversal as representative of the participants, Héctor Fernández Elorza, representative of the downtown area, Iñigo García by VAUMM, representative of the northern zone, María González by Sol89, representative of the southern area. Montserrat Nogués, patron and representative of the Arquia Foundation; Anna Puigjaner by MAIO, representative of the Levante area.
The event will be structured in the following round tables: Redefinition of the idea of context, The magnitude of the small, The conflict as an opportunity and Operative Thought that will be moderated respectively by Ángel Martínez García-Posada, Jacobo García-Germán, José Juan Barba and Silvia Colmenares.
The authors of the 24 selected achievements of this biennial will also participate:
deAbajoGarcía, Adrià Escolano, Lluis Juan Liñan, Juan Miguel Martínez, Nua Arquitectures, Serrano + Baquero, Rosa Gallardo, Gonzalo Gutiérrez, Joel Padrosa, Ander Rodríguez, Carmen Torres, Arqbag, Arquimaña, Expanded Architecture, Cornago & Sánchez, Eeestudio + Zuloark, After Belonging Agency, José Aragüez, Architecture to Contrapelo, Bartlebooth, Nomad Garden, Vilaplana & Vilaplana.
You can download the full program below.
This year as a novelty, we open CALL TO DESIGN THE ARCHITECTURE OF THE FESTIVAL If you want to participate, you can download the rules of the contest.
Shortly we will inform about the ARCHITECTURAL ROUTE scheduled for Wednesday, October 17 and in which we will have the presence of prominent architects such as Andreia Garcia, Pedro Hernandez, Gonzalo Herrero Delicado and Pola Mora.
As a culmination, we will have a conference by Eduardo Souto de Moura (jury of the XIX convocation of arquia / scholarships) and Carrilho de Graça as the sole jury of the XX convocation of the program that will present the theme of this call.
Finally the act will conclude with the award ceremony and the awards: Online Voting, Opinion and Communication as well as the arquia / innova Award endowed with 3,000 euros and the arquia / next prize worth 15,000 euros.
All the information HERE.
VI ARQUIA / NEXT FESTIVAL: RELEVANT PRACTICES
October 17 and 18, 2018
CASA DEL LECTOR Auditorium in MATADERO, Madrid, Spain
Búsqueda para satisfacer el conocimiento de la actividad arquitectónica y tangentes que se generan. La idea es crear un espacio para divulgar los diversos proyectos en busca de nueva inspiración y de intercambio.