It is the title of the exhibition that is realized in Paris, fruit of the work of the latter five years in three dimensions, prolongation of a path and of a need of plastic communication, which tries to be coherent with the evolution of the artist, which it began already forty years ago with the drawing and the painting, which connects with the Russian constructivismo, the Dutch neoplasticismo and with echoes of the Mayan world, with the intention of evoking the emotions of other disciplines as the music or the poetry, constructed with humble materials, descontextualizados and reinterpreted with vocation of fusing in bronze.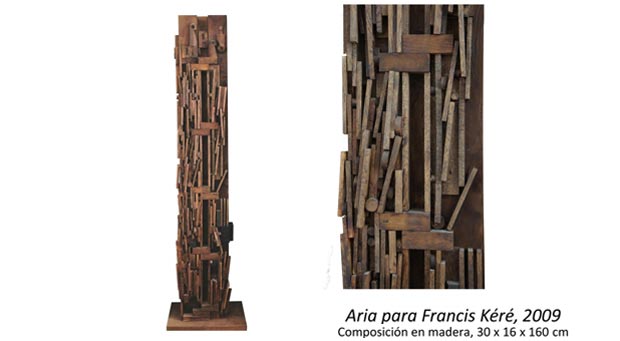 Loving Cuellas he is an architect, painter and sculptor, works in parallel the above mentioned disciplines from practically all his life. Nowadays it lives in Madrid and his work is very linked to the world of the museums, the files and the libraries.
Amando Cuellas´ Sonata in red. París
Opened from October 2 to October 31, 2014
Place: College of Spain in Paris, I Mentioned internationaleuniversitaire of Paris (7E boulevard Jourdan Paris 14 º).
Búsqueda para satisfacer el conocimiento de la actividad arquitectónica y tangentes que se generan. La idea es crear un espacio para divulgar los diversos proyectos en busca de nueva inspiración y de intercambio.