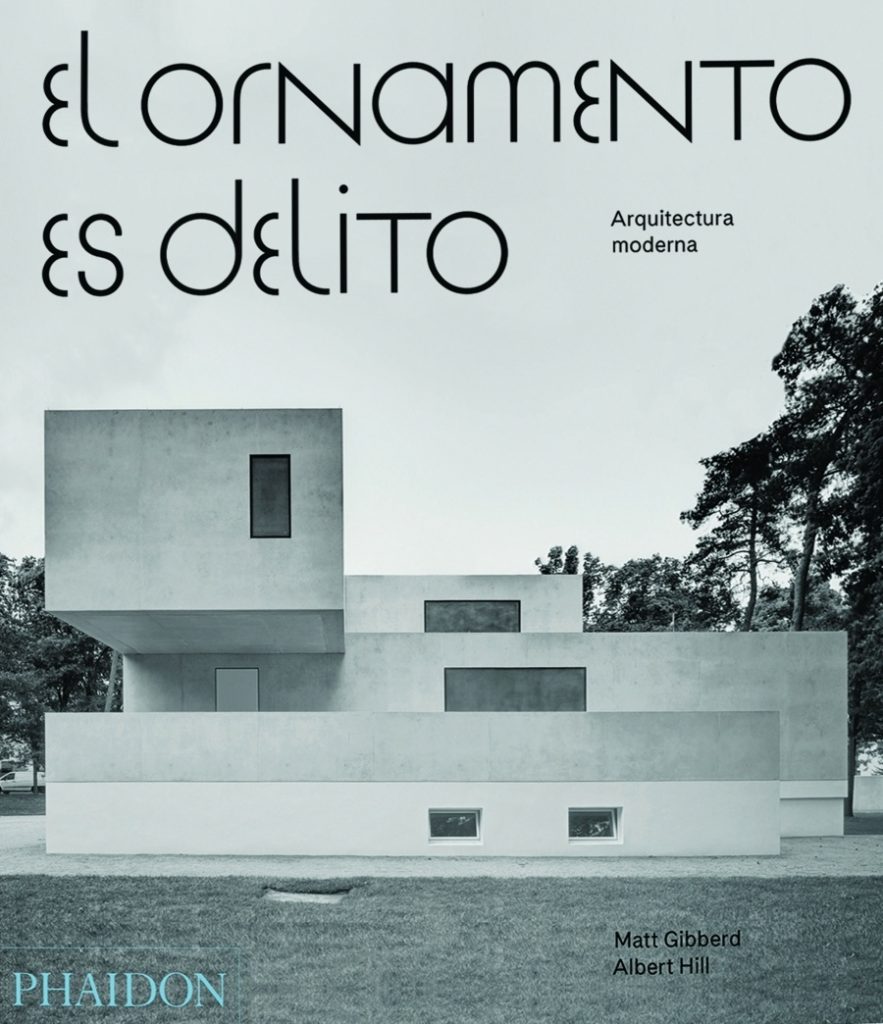 The Ornament is A Crime is a visual celebration of the modernist architecture that includes a spectacular selection of the most important architectural movement of the modern history. Beautifully illustrated, this compendium invites us to think over and discover the trip of the modernism from the decade of 1920 up to the current importance.
Inspired by Adolf Loos, one of the big founders of the modernist architecture, Ornament is A Crime owes his title to Loos's provocative assault to the overloaded designs of beginning of the 20th century. This expression has managed to personify the modernist style and his austere aesthetics, thing that turns it into a title adapted for his attractive collection of innovative architecture.
The Ornament is A Crime identifies the most important elements of the modernist architecture, from his linear forms up to the industrial materials, and explores how there continues progressing this architectural pioneering style a today. This study, which offers a revaluation of the modernist architecture, can turn so much in the structures icónicas of the modernist canon as in the work of some of the best contemporary architects of this century.
The Ornament is A Crime is a visual manifest that Corbusier analyzes an extraordinary collection of works of magisterial architects of the 20th century, between them Arne Jacobsen, Him, Mies van der Rohe, Frank Lloyd Wright, Marcel Breuer and Walter Gropius, and contemporary creators like Snøhetta, David Adjaye, Sou Fujimoto, Tadao Ando and John Pawson. All the included structures are independent buildings, which demonstrates how the modernism has joined to our daily culture and has been an adopted child for people of all the levels of the design.
The book begins with a detailed introduction to the modernism interlaced with Matt Gibberd's personal history concerning creation The Modern House, a state pioneering organism for the best housings of design of Great Britain. The properties are organized by aesthetic similarity to illustrate that all of them share a lineage and, nevertheless, they hoard a modernist unlike beauty. The inspiring selection of images has been produced specially in black and white to emphasize the form and the disposition of heights of every building instead of details as his surface or location. The Ornament is A Crime there includes also letters of classic songs, literary extracts and perspicacious appointments of some of the figures most distinguished from the modernist architecture, which adds depth and context to the images.
The Ornament is A Crime, a perfect companion for A Brutal World, Phaidon's best-seller, it will delight and inspire architects and arquituristas equally. The book offers to the readers the opportunity to discover excellent examples of the most important architectural style of the 20th century and demonstrates that the modernism is so austere and stimulant as always.