Universal history of the Turpitude [I] | José Ramón Hernández Correa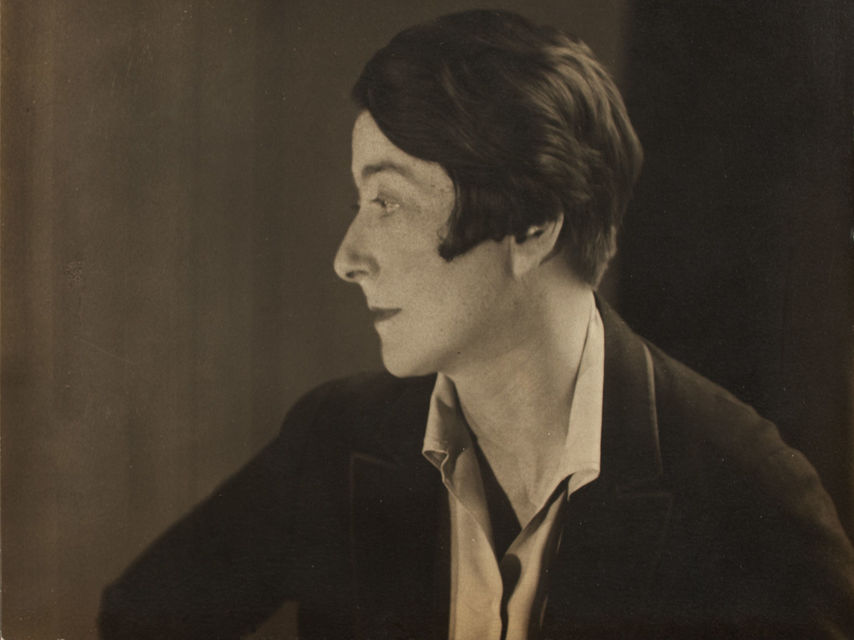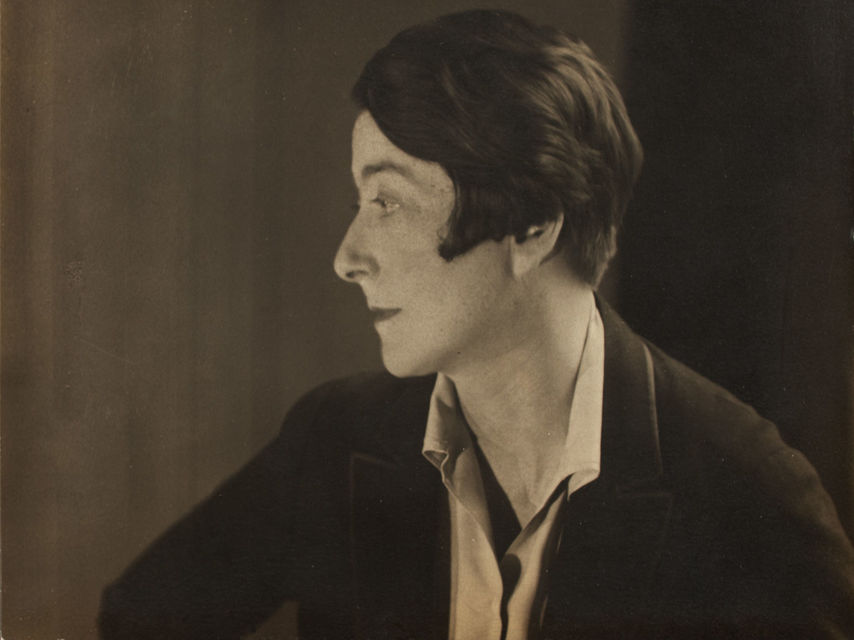 It was supposed that this was going to be a space on theory and critique of architecture, but ultimately it has more gossips that other things. And it is that I am very a fan and very mythomaniac, and in the lives of my heroes I am interested even more than his works.
(I believe that he would be a marvellous collaborator in the section of Telecinco's architecture, supposing that such a thing could exist some day).
In my sordid tour for the ignominy of the biggest, today I have to speak to you of Le Corbusier.
But before I have to speak to you about Eileen Gray, an Irish interior decorator, expert in lacquers, designer of furniture and about fabrics, and that the scantiest times that a house had to design did it masterfully, without despeinarse, with an amazing facility.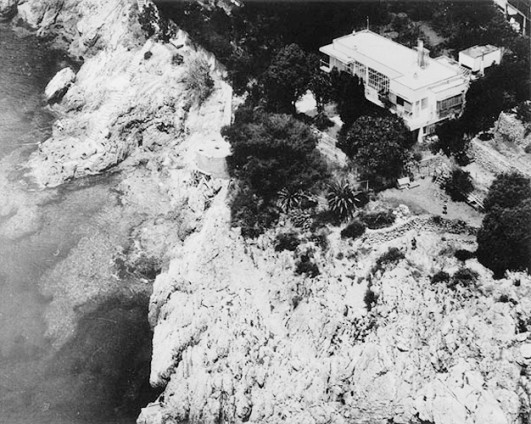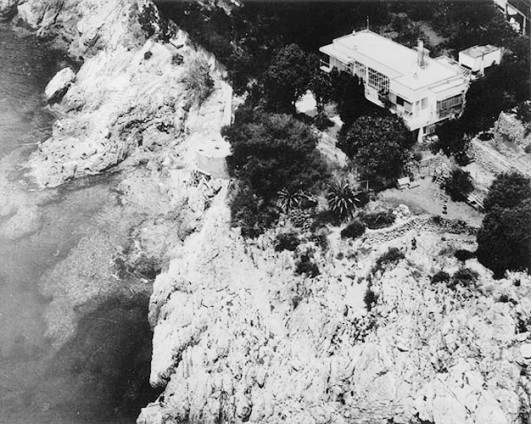 Whenever you read a review on Eileen Gray you will read the "lesbian" word to begin. (I believe that the link that I have put to the wikipedia is one of the very little sites in which it is not said). It hurts me. I was late enough years and enough books in finding out, accidentally, that Louis Henry Sullivan was homosexual, but with coarse Eileen Gray that we read a small note in order that they say it to us. Why? One would say that there is someone who thinks that to be a lesbian is equivalent to be a mannish woman and, therefore, to a pseudoman's species, and that alone like that understands itself that there could have been a woman in the Modern Movement capable of doing houses as good as those that the men were doing.
Do not be. Maybe there is something of it. Armémonos of patience, because still we have not started counting the humiliations and vexations that this woman had to support.
Eileen Gray was one of the most sensitive and more innovative persons in the field of the "total design of the space", understanding for such a thing the furniture, the light, the textures, the colors, the fabrics… It included a field in which the architects of the Modern Movement scarcely had thought for then, and came to prodigious achievements.
It was a free spirit, which wanted to be tied neither to anybody nor to anything. It never wanted to marry, and lived through successive histories of love that the dimwitted ones like Le Corbusier were making speechless.
One of these histories had with Jean Badovici, a Rumanian architect that…
Una de estas historias la tuvo con Jean Badovici, un arquitecto rumano que…
– Wait, wait. Had not you said that Eileen Gray was lesbian?
– Yes. And I repeat that like that his biographies say it.
– And this Badovici?
– So it, that the Gray must be a lesbian but less. Of all forms, you will not dismount from the donkey to whom they have this morbid point. More that they grant some it is that it was "bisexual", that God knows what they claim that it means. I would prefer that his gonads and customs were left the people in peace, but it cannot be. Pure Telecinquismo. I mention this because it seems to me to be fundamental to understand a part of the obsession of the Corbu.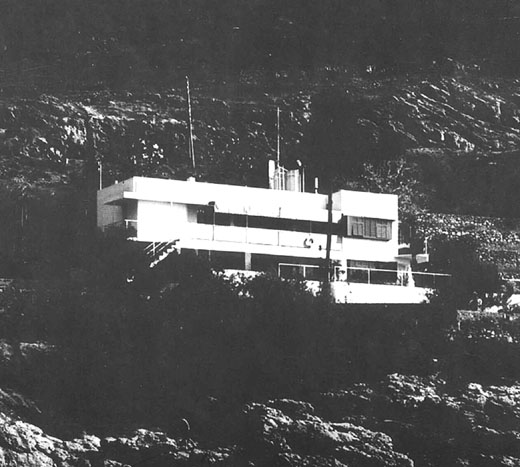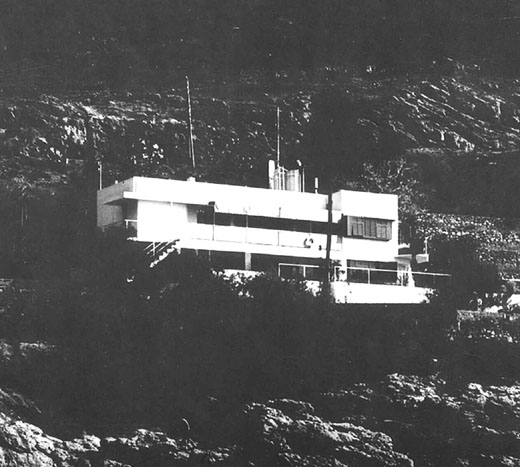 Let's continue. Jean Badovici was an architect of formation, but especially it was critical, and publisher of the most important magazine, L'Architecture Vivante; and he was a friend of Le Corbusier, of whom it had published many works.
Eileen and Jean were very in love. A marvellous house was constructed on the blue coast to live in her his love. The house was designed by both, though apparently it it was principally for Eileen, and Jean limited himself to putting the "profession", solving technical details. Both the local choice and the principal ideas of the configuration of the house, and the whole interior conditioning they were An Eileen's exclusive work. (Also it was she who financed the work).
At the house they called her And 1027, that looks like a very technical and very cold name, but that hides the anagram of his initials. (And of Eileen, 10 of the letter J = Jean, 2 of the letter B = Badovici, and 7 of the letter G = Gray).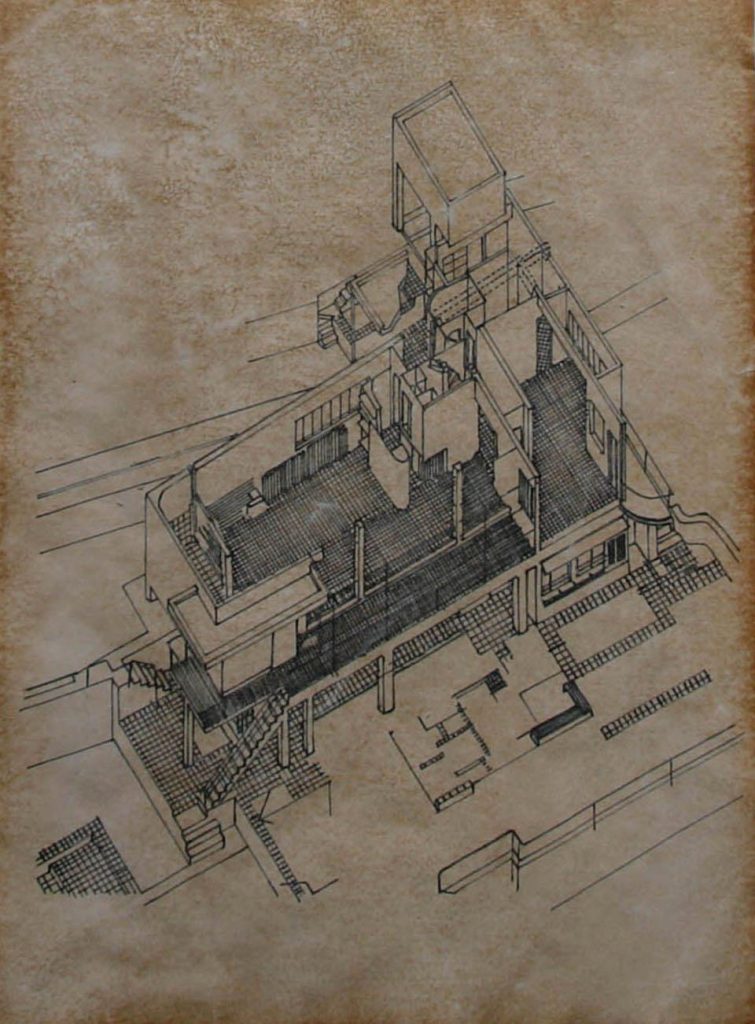 The house was constructed between 1926 and 1929. In that epoch, since I have said, Badovici had relation great with Him Corbusier, and he him invited several times to the house.
The Corbu remained literally shocked both for the house and for the authoress. (It knew that Badovici was not capable of doing it). Till then it had never seen such an integration of the design of furniture, carpets, tapestries and curtains with the modern architecture in the quite fantastic one. On the other hand, the emplacement was of dream, the magnificent sights, and the sensation of being in this house performed happiness, light, space, love, happiness in sum. On the other hand, Le Corbusier was a deer, and it had never known a woman as Eileen.
(I would swear that one did not inspire love of her, but yes that it obsessed him, even it must him have given something of fear).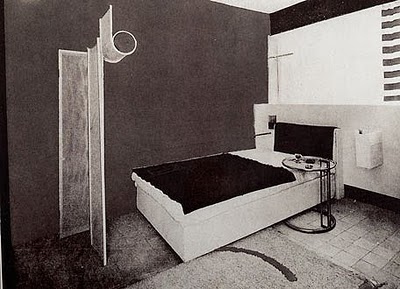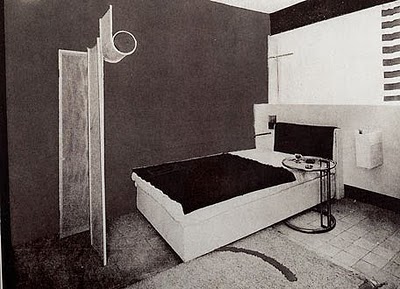 The case is that Le Corbusier was making invite him to this house often, and it was hinting that such a wall would stay very well with one of his murals. These insinuations were making frantic Eileen, who had thought every detail of the house and who just person wanted it as was, without need of that nobody was coming to put hand not to daubing.
Between 1938 and 1939 Le Corbusier, finally, painted a series of murals in the house. Eileen, impotent, despaired.
The love between Eileen and Jean had finished was doing years. (I write as an editor of Hello!,, truth?). Eileen had left of there, and the house had stayed addressed to Badovici. (Bargain goes). For limit, Le Corbusier, which was still obsessed with the house, offered to paint (again) a few murals gratis. Le Corbusier was the most famous architect of the world, and as painter also it was very valued.
To whom was it embittering the sweet of which it was giving a few murals? (That whom was it embittering? To Eileen, but what was Eileen importing?).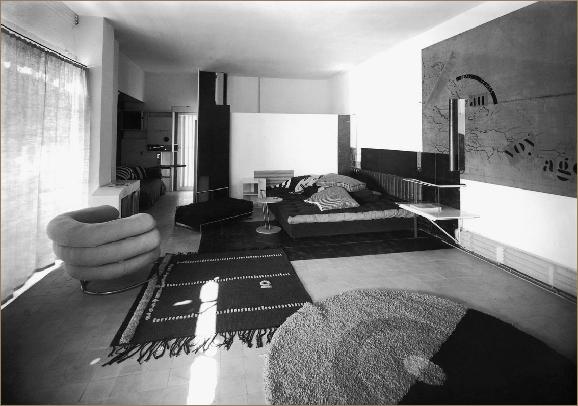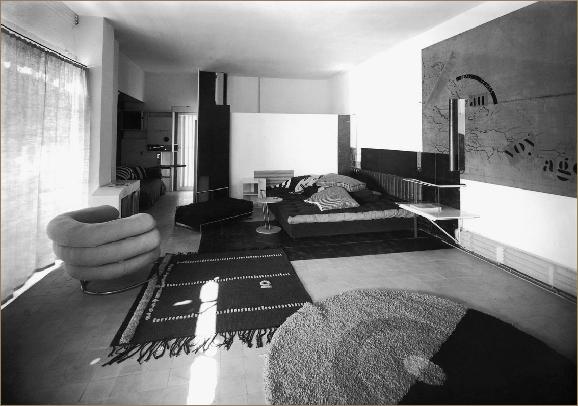 Betrayed by his former love, Eileen had to find out that the intruder was leaving with his, manchurreando the walls of his house, breaking all his ideas and all his intentions and all his artistic and spatial achievements.
For more grace, look how one made photograph Him Corbu, happily and winning, painting finally the virginal walls, violating finally to it And 1027 and to Eileen.
This is of psychoanalysis. (We go, even I dare to do a diagnosis). One of the murals is precisely a scene of feminine nudes, women (lesbians?) dedicated, receptive, expectant. (I imagine to the Corbu putting as a calf).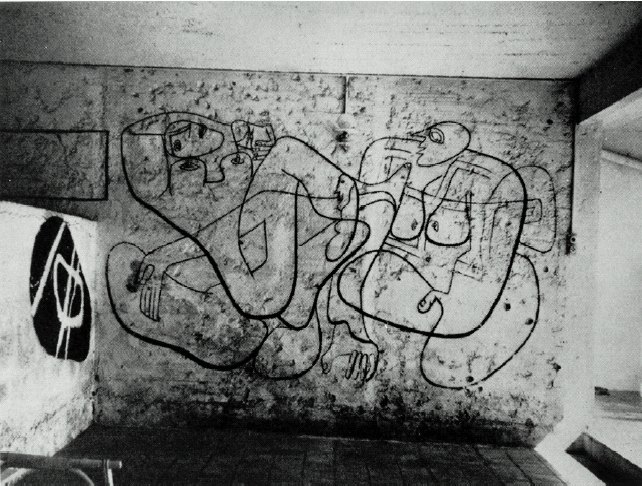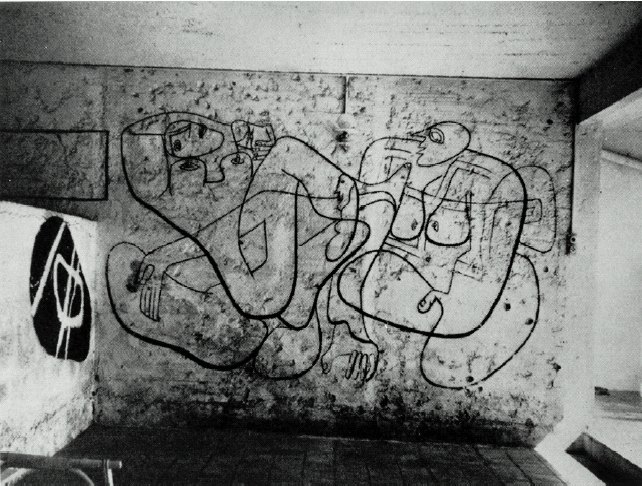 Le Corbusier published the murals in his Oeuvre Complete, without at least to mention Eileen Gray's name, and L'Architecture d'Aujour d´hui returned to do the same thing in the magazine d'hui. And still it was allowed write on the scanty value of the walls inciales, that had been revitalized and encouraged by his paintbrush. (But it worried about not showing the photos of his murals ado, but in perspective with the spaces of the house).
All that enraged Eileen. But even more: One of the fresh air had been identical with the entry, on the abstract geometric one with Eileen. And, even more: Given the reputation and the transcendency of everything what the Corbu was doing, many people managed to think that the house was a his work. Le Corbusier desmintió by half, and he ended up by writing that the work belong to Jean Badovici and to Helen (sic) Gray. It did not even want to write well his name.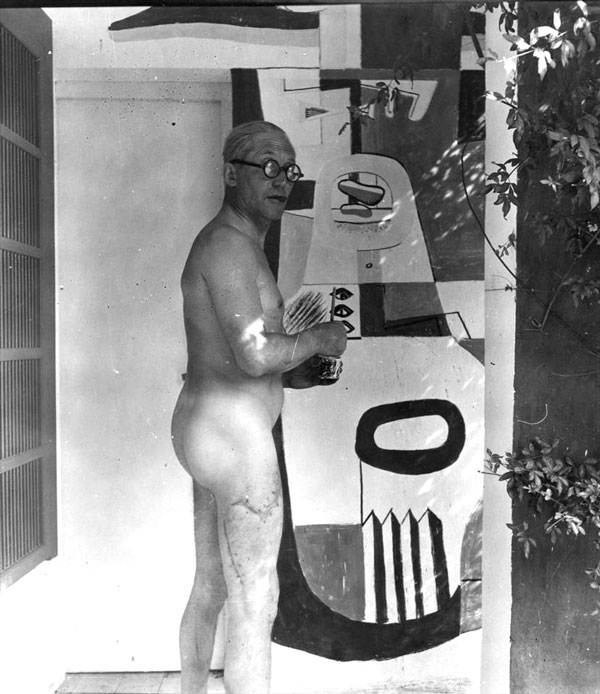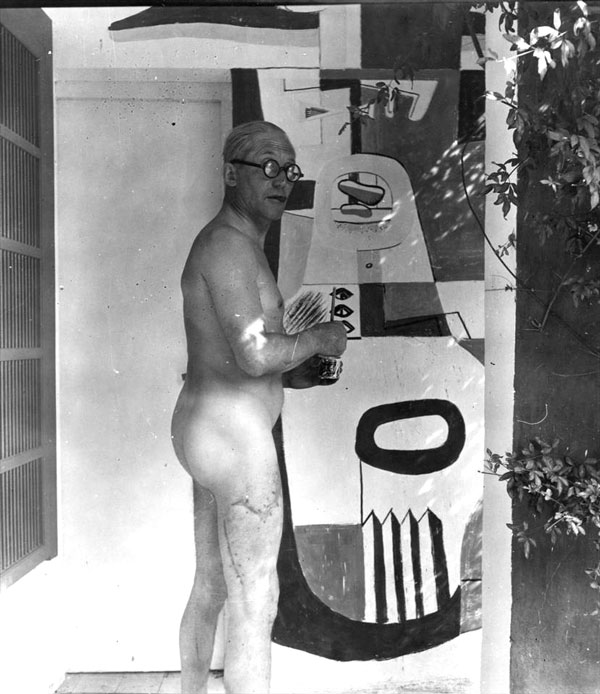 Then, with the Second World war, the house was chabolizada for the German troops, which made her almost destroyed.
In 1952 Le Corbusier constructed a cabin of vacations rightly on the house And 1027, to few meters. He says that he her designed as a gift to his wife, but the only thing that he was thinking was to be on the house that was obsessing him, to be it raises (once again) of Eileen.
Le Corbusier was entering often the house, was restoring his murals and was re-conditioning what was giving him the desire.
When Badovici died, the house happened to be a property of his sister, nun, and Le Corbusier tried to buy, or that some friend was buying, especially to preserve the fresh air. When the house was acquired finally by Madame Schelbert, foreign to all this history and Le Corbusier´s friend (that manipulated the auction cheating the very same Onassis), this one promoted furthermore his relation as good neighbor, and continued thinking, manipulating and handling the house until the same day of his death.
It seems to be that on August 27, 1965 Le Corbusier went out of his cabin and had breakfast in her And 1027 with the lady Schelbert, and from there it went down to the sea to swim awhile. It is very possible that on having felt the heart attack his last look was to this house that madman had turned during decades.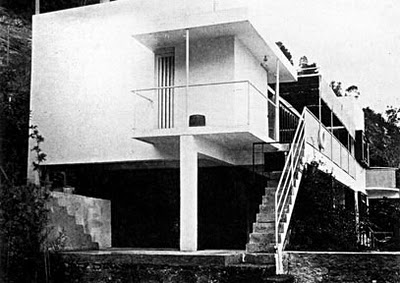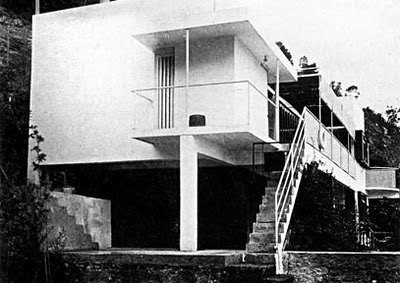 José Ramón Hernández Correa
PhD Architect and author of Arquitectamos locos?
Toledo · may 2012
Universal history of the Turpitude [III] | José Ramón Hernández Correa
Nací en 1960. Arquitecto por la ETSAM, 1985. Doctor Arquitecto por la Universidad Politécnica, 1992. Soy, en el buen sentido de la palabra, bueno. Ahora estoy algo cansado, pero sigo atento y curioso.