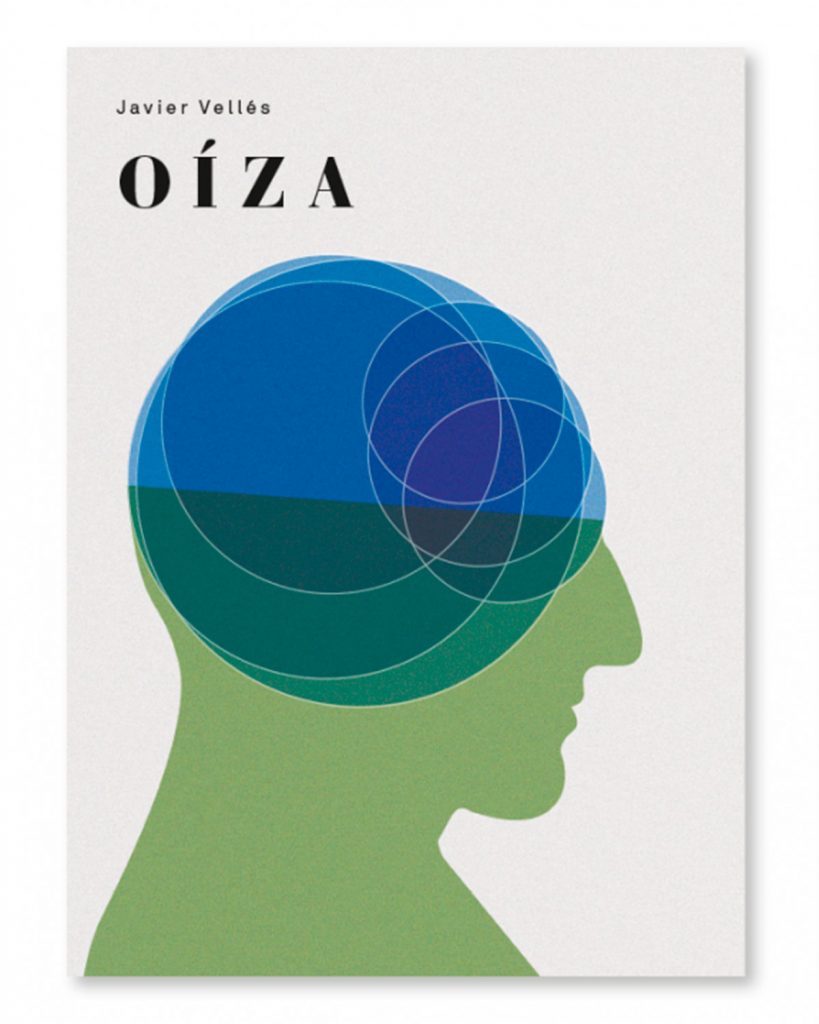 Francisco Javier Sáenz de Oíza (1918-2000) was one of the most important Spanish architects of the second half of the 20th century. He built important works such as the Basilica of Aránzazu, the Madrid buildings of the Bank of Bilbao and Torres Blancas, and the Palace of Festivals of Santander. Despite the recognition he enjoyed during his life and his outstanding role in the Spanish cultural scene, few publications have collected his legacy as he deserves.
Halfway between a biography and a monograph, this study by Javier Vellés makes a personal review, from his condition of disciple, of the life and work of Oíza. In the words of the author of the prologue, Rafael Moneo:
"The book is at the same time a chronicle of what Oíza's work was as an architect and a biographical sketch full of valuable information. Javier Vellés was there and feels the need to tell us how Oíza was facing projects such as the autonomous universities of Madrid or Bilbao, or buildings built like the Bank of Bilbao or the house Echevarría […].

Vellés remembers with pleasure what was his apprenticeship in Oíza's studio, he wants to share with those who did not know him his way of facing work. All an attitude, not to mention methodology, comes from the reading of these texts that I have no doubt will be a must for those who in the future study the work of Oíza".
Javier Vellés Montoya (Bilbao, 1943) was named an architect by the School of Architecture of Madrid (ETSAB) in 1971 and as an architect at the University of Castilla-La Mancha in 2012. He worked with Francisco Javier Sáenz de Oíza, four years in the study and twelve in the Chair of Projects, and from 2011 to 2015 he was an associate professor of Drawing and Construction at the School of Architecture of Toledo.
His work has been widely exposed and published, as well as collected in a monograph by Antón Capitel (Javier Vellés, Fundación Argentaria, Madrid, 1995). He has received and the restoration prize of the Madrid City Council (1990), the gold medal of Europa Nostra (1991) and the National Brick Award (Hispalit, 1991) and is the author of the books Sor Ana de la Cruz (1997) and Melilla the well-guarded one (1997).
Su obra ha sido ampliamente expuesta y publicada, así como recogida en una monografía de Antón Capitel (Javier Vellés, Fundación Argentaria, Madrid, 1995). Ha recibido y el premio de restauración del Ayuntamiento de Madrid (1990), la medalla de oro de Europa Nostra (1991) y el Premio Nacional del Ladrillo (Hispalit, 1991) y es autor de los libros Sor Ana de la Cruz (1997) y Melilla la bien Guardada (1997).
Búsqueda para satisfacer el conocimiento de la actividad arquitectónica y tangentes que se generan. La idea es crear un espacio para divulgar los diversos proyectos en busca de nueva inspiración y de intercambio.