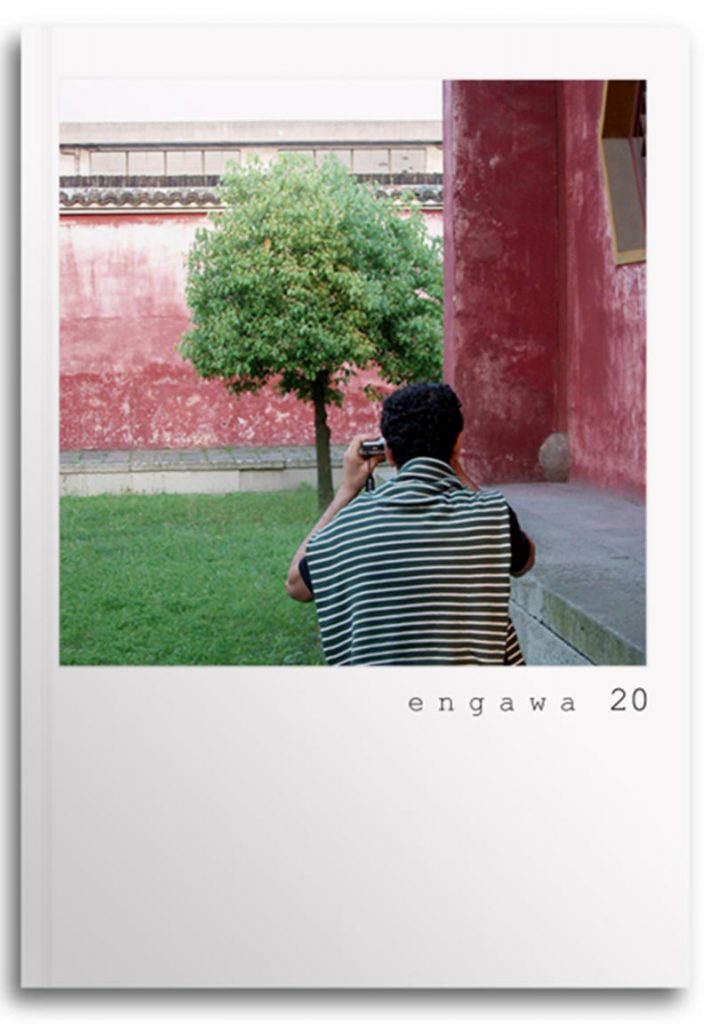 After Antonio's steps or as his fingerprints continue.
This number of engawa 20 "After Antonio Jiménez Torrecillas's steps" divides in two parts. The first one where we have assembled the most intimate texts that have come to us on the part of acquaintances or relatives of Antonio and one comes second where they find the most analytical texts of his work and between both, as a hinge, a photography.
Already more than one year has spent from his young woman death and much his relatives have obtained in order that his memory prevails: numbers of magazines dedicated to his work, as that of Margins of Architecture, acts in memory, as the realized ones for the Architects' College or the School of Architecture of Granada or for the artist Emilio Zurita, names of spaces destined for the culture or the debate so much on the station of the Fortress Genil or in the School of Architecture, as well as medals of honor and other honorings that as a stela they have crossed these year without Antonio in Granada and that there defines, undoubtedly, how much Antonio gave him to his city.
Antonio will be irreplaceable for all those with whom he shared or some intimate or labor moment; but, especially, it will be impossible to replace his architect's figure in a city, Granada, anchored still in a cultural and social provincianismo that does not leave him to be that city that many have dreamed for his cultural inheritance, his enclave and his territory. Of there that Antonio Torrecillas's loss still has more relevancy.
Antonio was a person who could be perfectly between both flanks that divide this country, Spain and his city, Granada and everything to obtain an intention: to do Architecture to get improved. Antonio, as any responsible architect, had a message over styles or way of doing and was this one: "we have an opportunity and it is necessary to take advantage of it" or "to must give the better thing of us themselves" and, undoubtedly, that he did. To try to think about everything what might have given is to avoid the education of everything what has left us. Antonio without having the intention of being a prophet could be the person who opened the way us in an adventure or that one that us supports the telescope to see in the distance an aim.
We hope that it is of your interest.
Publishing house: After Antonio's steps or as his fingerprints continue Antonio Jiménez Torrecillas · José Lucena
Laudatio · Alberto Campo Baeza
La aplicación de lo cotidiano · Pedro Puertas Herrera
Arquitectura con sentido · Esther Rubianes
Pedagogía innata · Alejandro Pérez García
Mantener la distancia · Iñigo García Odiaga
Skogkyrkogården: reconfortados por el bosque · Rubén Páez
Homenaje a Torrecillas · Jorge Meijide
La estofa y el muro · François Guynot de Boismenu
An architecture of intervals · Fabio Candido
Me enteré de que se había muerto Antonio Jiménez Torrecillas · Carlos Cachón
Los espacios "entres" · Eric Rolán
De viaje · Manu Barba
A través de lo vernáculo · Roger Rodríguez-Revenga Bodí
El muro dialógico y la construcción del umbral histórico · Fermín Delgado
Monsaraz, Alentejo, Portugal · Pablo Twose Valls