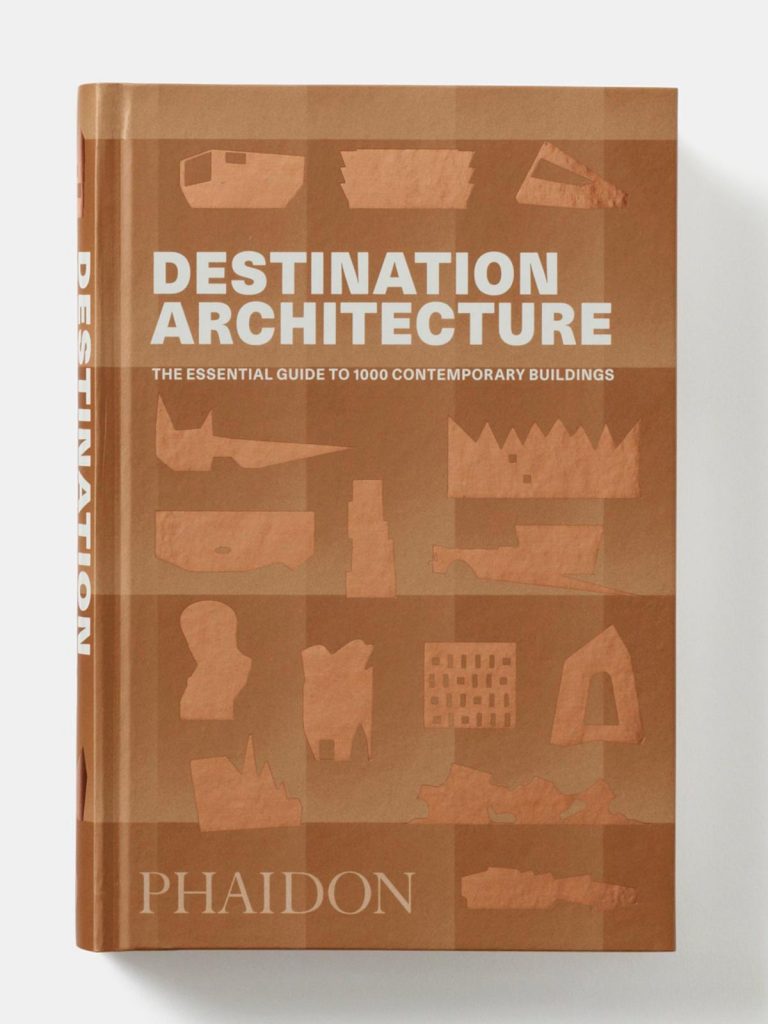 Destination Architecture is the definitive guide of trip for architects, arquituristas and travelers, includes 1.000 of the most attractive structures of the current importance, created by the best architects of the world. This innovative collection is an incomparable resource to explore the best culture constructed of the current importance in all the continents.
With his extensive experience, Phaidon has created a monumental summary of the most fascinating, beautiful and unusual buildings of the whole world. Including a wide variety of projects, from the humblest up to the most resplendent, Destination Architecture presents classic structures like galleries of art, museums, monuments and rooms of concerts and unexpected jewels like libraries, airports, fire stations, hotels and swimming pools.
Only ones for his beauty and functionality, 1.000 buildings included in Destination Architecture are illustrated by an alone amazing photography and are accompanied of a brief but captivating text that describes the fundamental elements of design and the cultural relevancy of the building. The structures appear in geographical sequence along the book, grouping those of the same place for a rapid consultation. The countries are easily identifiable at the foot of every page, and the regions of the world appear in the wings. In every region clear and practical maps of countries are included where every structure is outlined for a simple reference and consultation.
This fantastic sample includes buildings designed by the best architects of the world, between them Norman Foster, Jean Nouvel, Steven Holl, Peter Zumthor, Zaha Hadid, Shigeru Ban and David Chipperfield. It discovers the Museum of Yinchuan's Modern Art, with his front similar to a bow, which inspires by the caps of sediment of the nearby Yellow river, and astonish with the Port Offices of Antwerp, admired by his singular 'floating' extension. With buildings of more than 70 countries and 125 cities, this really international guide allows you to estimate the best creations of the man in the whole world.
Destination Architecture, a useful tool of planning of trips, it includes web pages and directions to make sure itself that nothing should prevent the ardent explorer from taking advantage to the maximum of his displacements. It turns the pages to your taste to discover the incredible structures in distant destinations and the visits forced near house with the comfortable design in flexible lids and an exhaustive index.
This guide expertly selected of the most fascinating architecture of the world, the first one in the new series Destination by Phaidon, will fill with enthusiasm travelers of lounge and practical travelers equally. Destination Architecture is the definitive collection of impressive buildings of the current importance and the best way of enjoying the constructed contemporary culture of the whole world.
Búsqueda para satisfacer el conocimiento de la actividad arquitectónica y tangentes que se generan. La idea es crear un espacio para divulgar los diversos proyectos en busca de nueva inspiración y de intercambio.