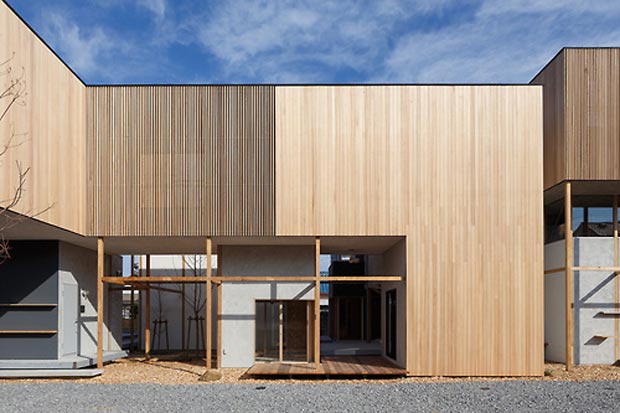 The Escola de Enxeñería Forestal of the Universidade de Vigo initiates Constrúe en Verde, a project that Juan Picos tries to sensitize to the company on the use of materials sotenibles, with a chat of the teacher of Engineering of the natural resources and environment, on Sustainable Materials Wood and the visit to Estación Marítima de Vilanova de Arousa, as architectural example of sustainable building and use of ecological materials that was rewarded by his innovation. The interested parties can register, in a free way, in info@portal48.es
The chat of opening will be celebrated on Friday, the 11th of April, from 19:30, in the Escuela de Enxeñaría Forestal that Antonia Blanco will present, Vicerreitora do Campus de Pontevedra da Universidad de Vigo and Anxos Riveiro, Concelleira de Cultura do Concello de Pontevedra.
On Saturday, the 12th of April, there will be realized a visit guided by Vilanova de Arousa's Maritime Station in which they will take part: the president of Portos of Galicia, Jose Juan Durán Hermida; Confemadera Hábitat's general secretary Galicia, Ana Oróns and that will be guided by the architect of the work Ángel Cid, of the study of architecture 2C Arquitectos and Manuel Touza, chief of the area of innovation and technology of the CIS Madeira.
Also there has been programmed the second activity, which will be celebrated on Friday, the 25th and Saturday, the 26th of April, with the visit to a sustainable building of the IES TO Xunqueira and a chat on Architecture and sustainable urbanism.
Contest of ideas for sustainable building
Constrúe en verde is a project of students and professionals of the University of Vigo and neighbors of a neighborhood of Pontevedra that has for final aim summon a contest of ideas to decide the design and the construction of a building that it should answer to the royal needs of the neighbors. Since previous step activities of spreading develop on sustainable materials.
This initiative is inside TANGRAM, a program of social and cultural promotion, promoted by the Vicerreitoría do Campus of Pontevedra gives Universidade of Vigo, which possesses the collaboration of the Concellería of Culture do Concello of Pontevedra, which tries to fit the pieces in order that the network of specialized knowledge that represents the University and to be able to play the role of the cuidadanos they collaborate in a balanced, sustainable and permanent way.
Búsqueda para satisfacer el conocimiento de la actividad arquitectónica y tangentes que se generan. La idea es crear un espacio para divulgar los diversos proyectos en busca de nueva inspiración y de intercambio.