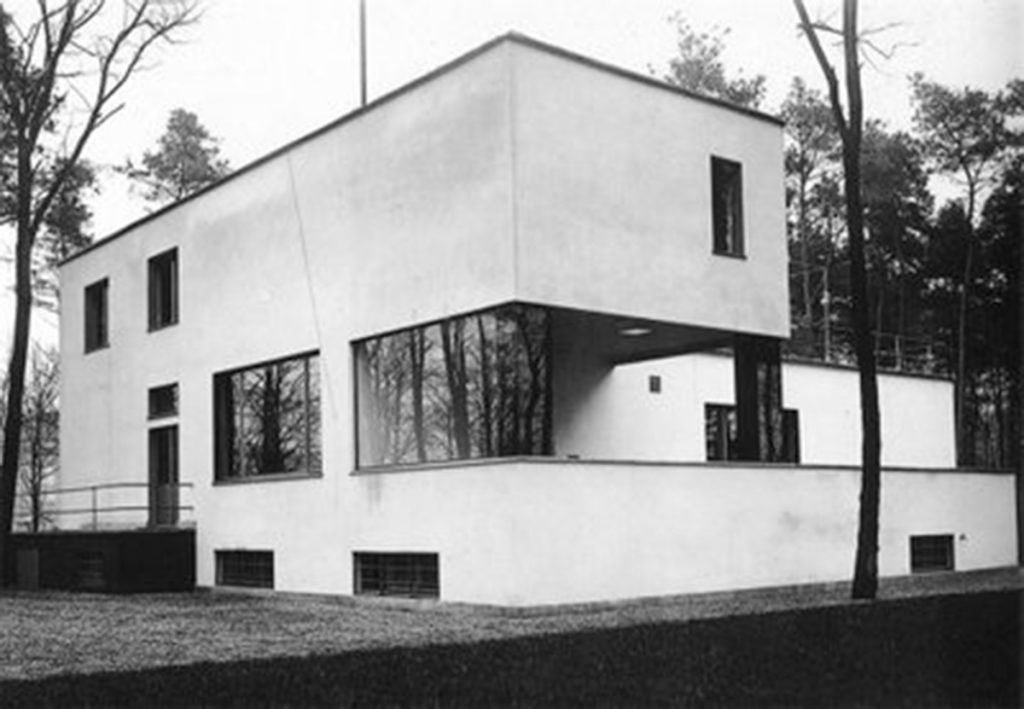 The reconstruction of demolished architectural heritage induces, fortunately, interpretations that exceed the representation of the work itself. These definitions erect parallel or antagonistic positions that cause different controversies, which generally increase the idea of patrimonial value.
The reconstruction of the houses designed by Walter Gropius for the masters of the Bauhaus affected by war actions during the second war offered an opportunity to revalue the heritage of the Modern Movement. Before her, Bruno Fioretti Márquez adopted different criteria according to the characteristics found in each work.
The restoration project began in 1992 with the renovation of the houses that maintained their original structure. The value of these homes was executed according to the original design, using the same materials, colors and textures.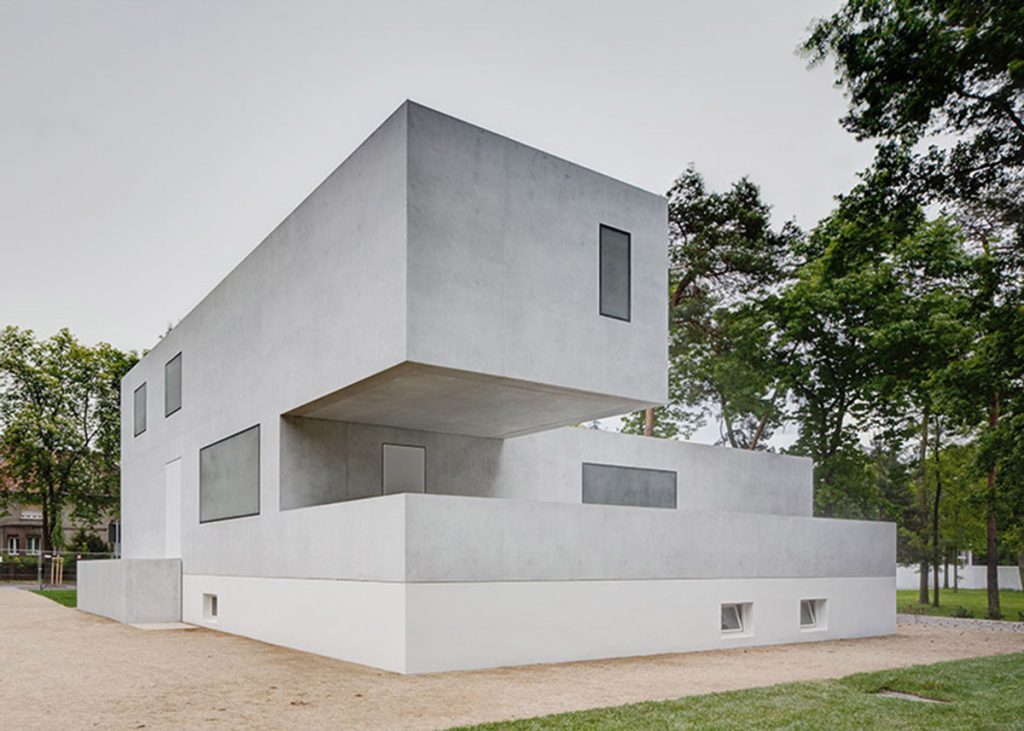 The singular character was applied to the reconstruction of the two completely destroyed houses, the director's house and Moholy-Nagy's house. In these cases, a sculptural criterion was adopted that recomposed the original geometric shapes under neutral parameters.
This minimalist agreement maintains the proportions of the original homes, but reduces the design to a minimum expression, using contemporary constructive methods. The work was made from drawings, models and photographs of the two houses. For its construction, poured concrete was used. The windows are mounted flush with the facades and were treated with an opaque wash that accentuates the flat nature of the forms.
The interior spaces were handed over to the German artist Olaf Nicolai who made an installation called The Color of Light, influenced by the color experiments carried out by Moholy-Nagy during his stay at the Bauhaus. The work divides the interior into a series of rectangles and squares that resemble the artist's geometric paintings, but avoids the suo of color. The walls, floors and ceilings have a monochromatic finish with textures that respond differently to the effect of daylight according to the shape of the rooms.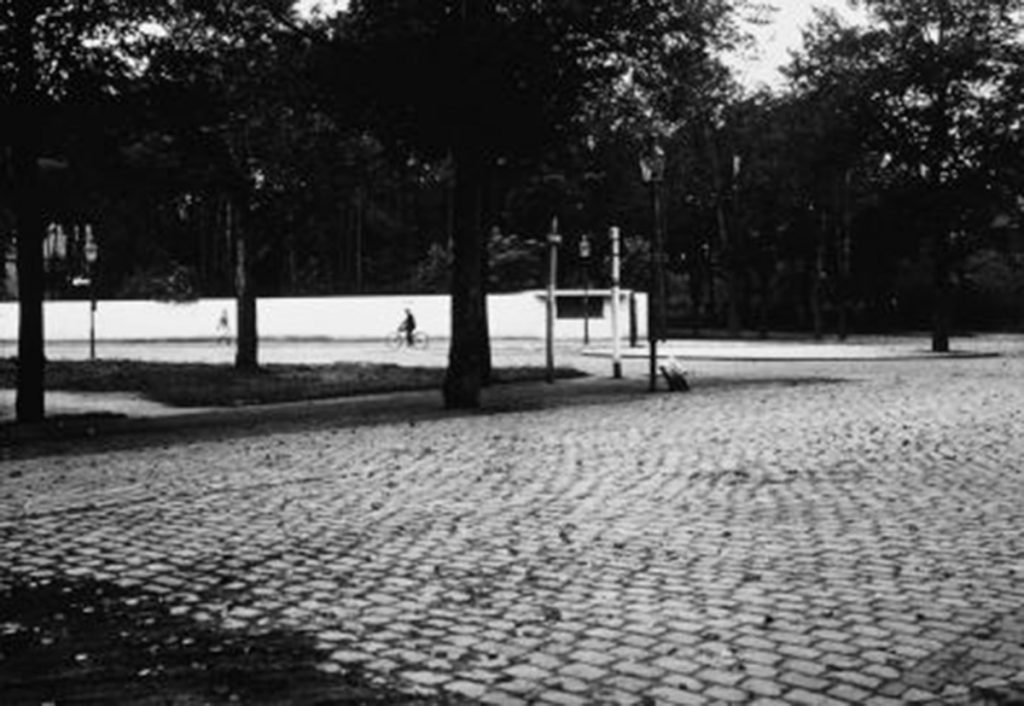 The intervention included the reconstruction of a refreshment kiosk in a corner of the site, La Trinkhalle, designed by Mies van der Rohe in 1932 and demolished in 1970 to extend the outline of the highway that borders the Bauhaus.
The Trinkhalle was built at the easternmost point of the school. It is a small room attached to the exterior wall of the property with a flat roof that protrudes above the exterior span. This small building was the only Mies van der Rohe design made in Dessau.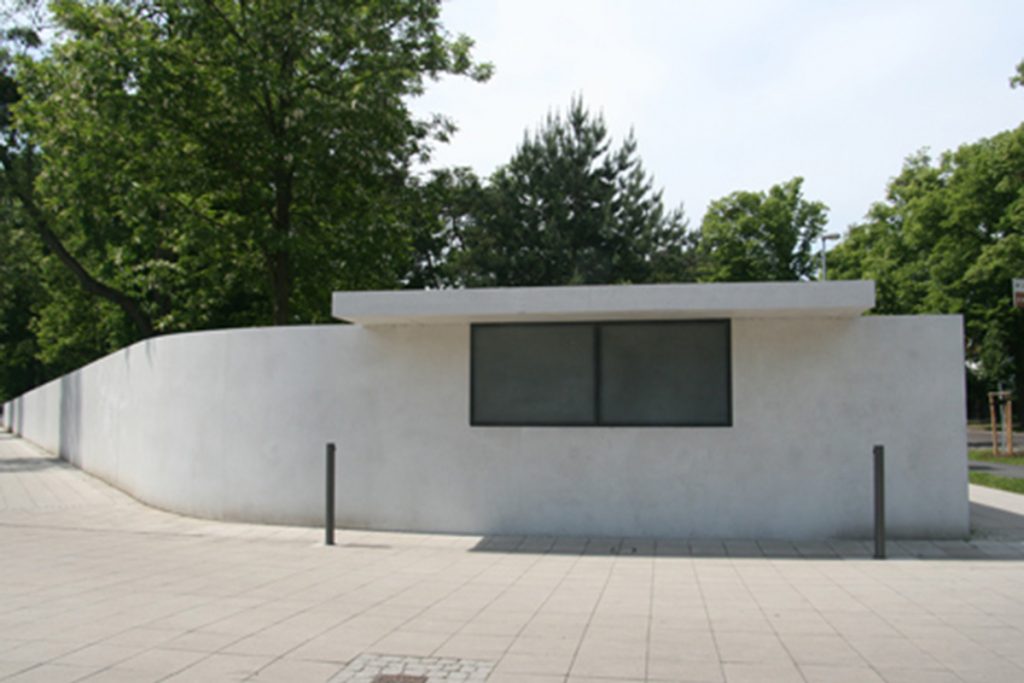 Marcelo Gardinetti . architect
La Plata. October 2018
No voy a hablar de la penumbra, mejor voy a ver si puedo despertar.