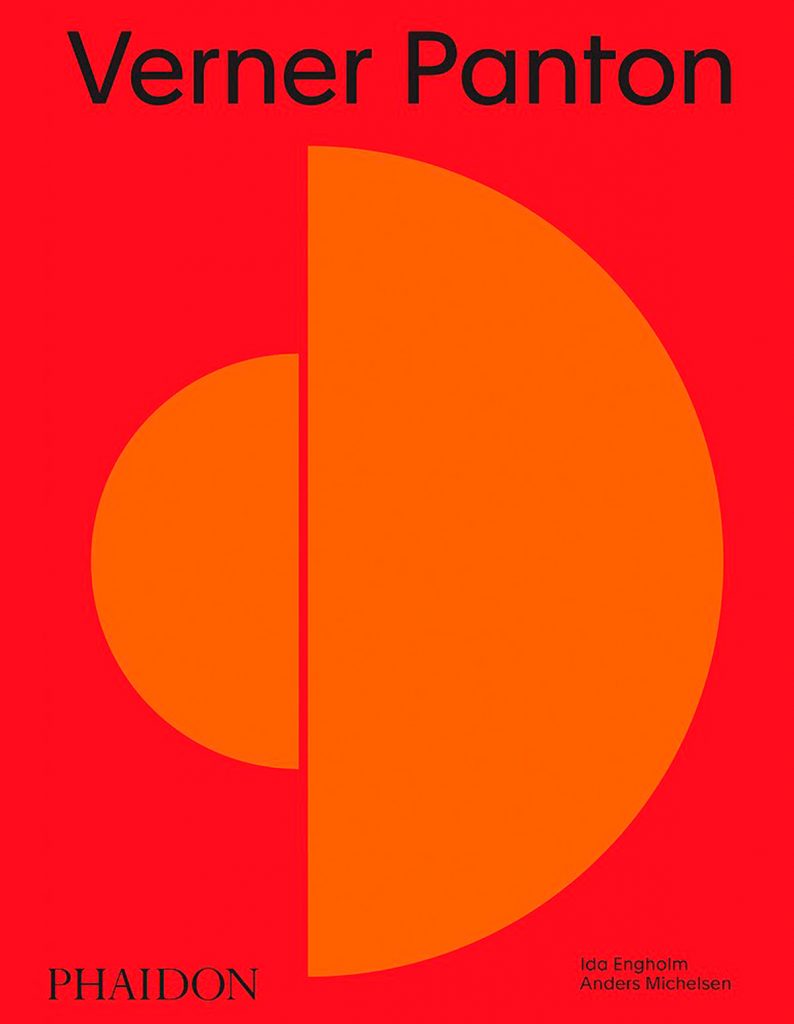 Verner Panton documents the amazing versatility of one of the most influential and recognizable designers of the postwar period. With his inspiring and extravagant personality, he was at the same time a catalyst and protagonist of the design revolution in the sixties
Panton distanced itself from the Scandinavian tradition of handmade teak furniture and advocated the use of innovative materials and processes, including colored plastics, fiberglass, synthetic fabrics and mass industrial production. For his experiments he was branded as rebellious and dreamer, but it was precisely the rejection of established norms that earned him the applause of criticism as a true pioneer of half-century design whose futuristic creations would become imperishable icons of pop culture.
Although it has been eminently recognized for its furniture, this sumptuous book shows how broad and ambitious Panton's work was, blurring the boundaries between design, art and intervention. The designer created entirely new concepts of lighting, textiles and interior design and developed fascinating concepts of color and systems theory, which generated an inexhaustible variety of exquisite graphic patterns, often associated with the psychedelic interiors of the sixties and seventies.
Created in close collaboration with the Verner Panton Foundation, this volume covers the entire work of the designer. This hidden treasure, with an attractive abstract dust jacket, contains abundant images that include Panton's hand sketches, personal photographs and announcements from its official archive. Among the works are Cone Chair (1958-60), which attracted so many people to the shop window of a Fifth Avenue store that the NYPD was forced to order its withdrawal; Fun/Shell Lamp (1964), consisting of numerous discs made of shell and suspended with metal chains that can be combined in infinite ways; Living Tower (1968), which offers several alternative ways of sitting and socializing; and Panton Chair (1958-67) -more known as the 'S-Chair'-, which shared cover in Vogue with Kate Moss and since then is considered 'the sexiest chair of all time'. An exhaustive and illustrated chronology that includes many unfinished projects completes this beautifully written monograph.
As Panton said on one occasion, 'the main objective' of his work was 'for people to use their imagination', a desire normally associated more with artists or writers than with furniture designers. However, this amazing study makes it clear that Panton was not just a designer, but a great thinker who inspired new ways of living. With its unique mix of surprising images and stimulating texts, this luxurious tome is a must for design aficionados and admirers of the spectacular work of Verner Panton.
Notes to the editors.
Ida Engholm is an associate professor at the Royal Danish Academy of Fine Arts.
Ander Michelsen is an assistant professor at the University of Copenhagen.
Búsqueda para satisfacer el conocimiento de la actividad arquitectónica y tangentes que se generan. La idea es crear un espacio para divulgar los diversos proyectos en busca de nueva inspiración y de intercambio.