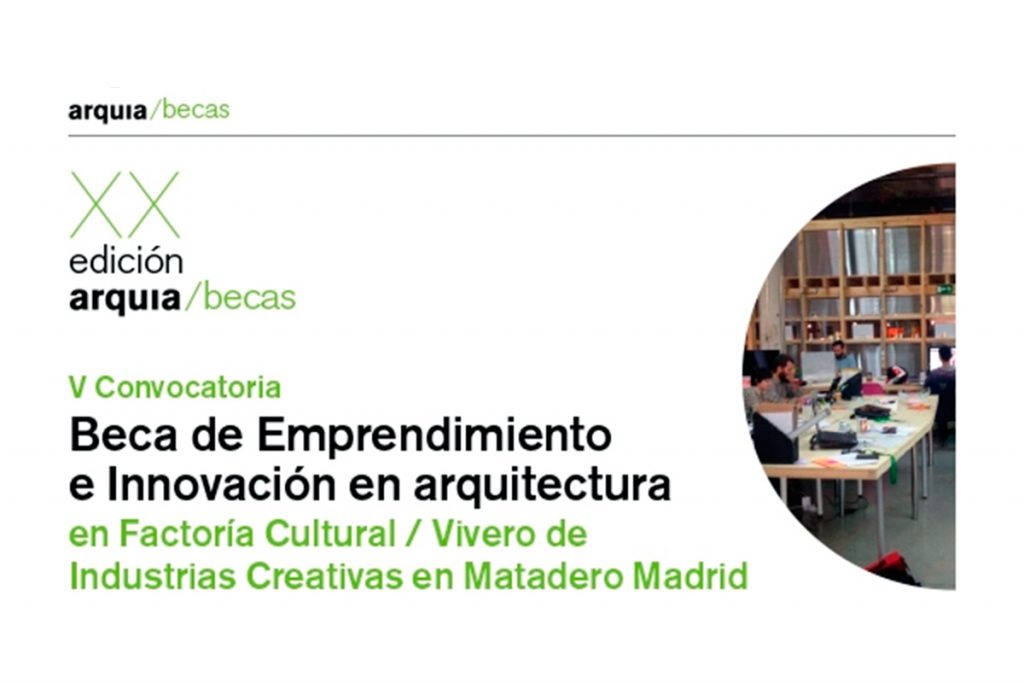 Do you have a business idea in the field of Architecture?
As of February 1, 2019 you can register for the V call for the Arquia Entrepreneurship and Innovation Award in Architecture 2019 for the award of a scholarship for the development of a business project in the Vivero de Industrias Creativas Factoría Cultural in Matadero Madrid. The project can cover any of the fields of the architect profession.
The scholarship aims to promote the culture of entrepreneurship, support the creation of business initiatives, and promote innovation in areas related to architecture, as a driver of economic growth. Likewise, it is intended to offer candidates knowledge and tools that complement their academic training, and give impetus to new entrepreneurial projects arising from values such as effort, drive and innovation.
Evaluation criteria.
Projects with great potential that must meet the following criteria:
· Originality of the business idea: it must be a creative and innovative idea that brings a new approach to work and that contributes significantly in the area related to architecture.
· The business idea must have a clear, orderly and legible structure, and be based on a market opportunity with sufficient monetization potential.
· Innovative business model with high capacity for generating value and great potential for growth.
· The project should allow a viable insertion in the market: clear and realistic objectives, definition of strategies and necessary resources to put it into practice, a studied planning and a detailed budget.
· Capacity and leadership of the entrepreneur or entrepreneurial team: they must possess solid qualifications and knowledge and they must demonstrate competences to carry out the project successfully.
· Those qualified architects in one of the Schools of Architecture of the Spanish territory or multidisciplinary teams, integrated mainly by architects, with a viable, creative and innovative business idea, will be eligible for the scholarship.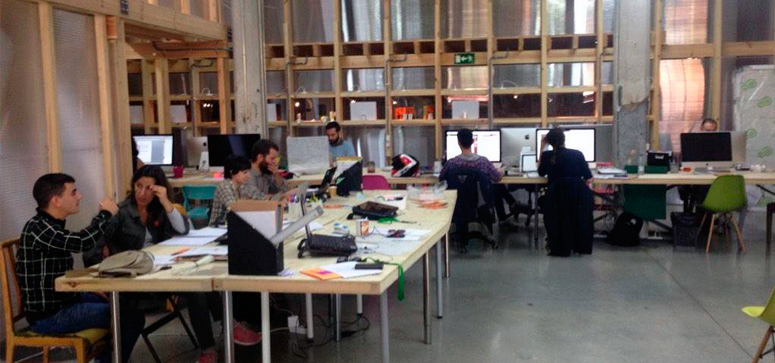 The scholarship includes a subsidy of € 7,000 and enrollment for a place in the Vivero de Industrias Creativas Factoría Cultural in Matadero Madrid for a period of six months. In addition to the services and resources of Factoría Cultural, the Arquia Foundation offers the award-winning architect, a consultant of recognized prestige in the field of management of professional development in Architecture, who will supervise the project through face-to-face and on-line sessions.
Sign up before April 1, 2019 at 12 noon!
You can consult the rules of the call and get more information in the section corresponding to the current call on our website and HERE.
Búsqueda para satisfacer el conocimiento de la actividad arquitectónica y tangentes que se generan. La idea es crear un espacio para divulgar los diversos proyectos en busca de nueva inspiración y de intercambio.