The hollow.
Approximately 32 years behind, in a visit to my country and my family and speaking with the distinguished architect native of Cordoba "Togo" Díaz it is that I discovered that there was sold a corridor that was originally a servitude of step for the casonas of the apple. He had used it as warehouse for one of his works with sight to the courthouse and the walk Sobremonte.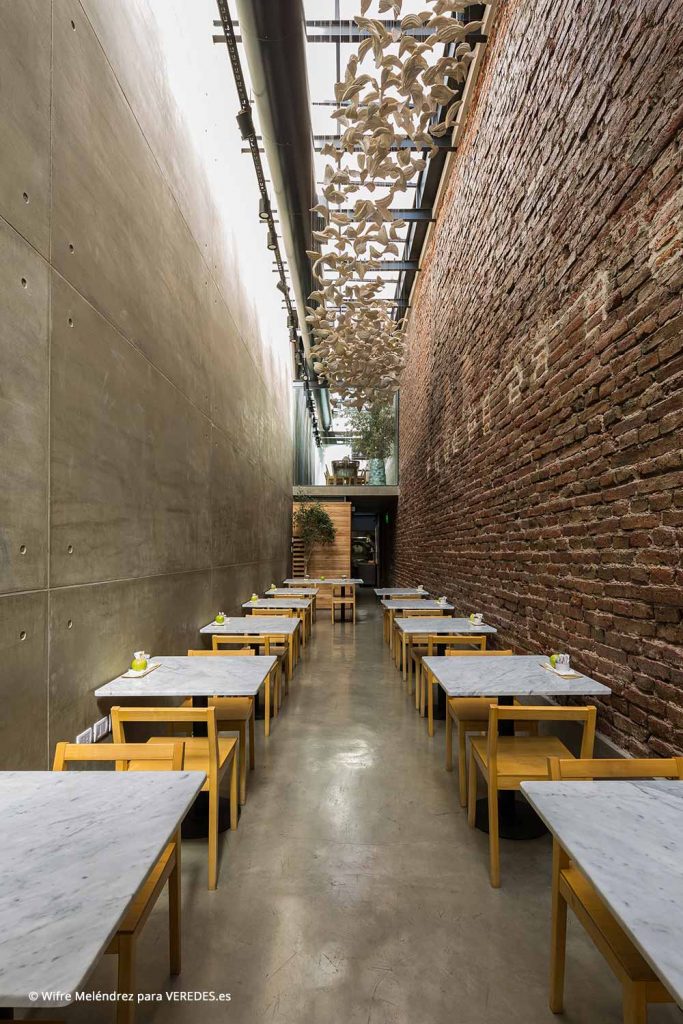 For this then I was living in Hong Kong and had visited in several occasions Japan, where I discovered the value that the Asians give him to all the spaces, but especially to the "small space" and since of it they achieve something "magic". With great enthusiasm, once bought, I showed it to my father who, when it saw it for the first time, thought that his son was mad. Thankfully the old man I manage to live to see the transformation that suffered this corridor to turn into a beautiful loft. Always I remember his great amazement and the pride with the one that was showing it to all his friends:
"I hope so! he could today see El Papagayo".
The years passed and the loft was deteriorating and it was transforming in something less and less profitably. Across friends I knew the chef Javier Rodríguez who lived and enjoyed several years of Singapore, my adopted country. Between wines and chats it was like the idea of the current Papagayo was formalized.
The "Hollow", since I call him, only has 2.40 meters of width per 32 meters of length and a height of almost 7 meters. Originally it had a slab of concrete, very few light and his two walls were of brick I dress that they date back of 1870. The intention was to create a site bathed of natural light for which the ceiling concrete was replaced by one of glass, emphasizing this way the great height of the interior. The physical needed spaces were the baths, the kitchen (the principal space), the room and there arrives the private one and Javier's thinking office. All that was needing the introduction of several technical elements as cables, tubes, outlets, ventilation, etc… For all this it was our decision to use only a wall, which today we see finished in concrete and this way to leave intact original wall of brick.
The front was concebida in a very simple way emphasizing the height of the site. My collaborator of always and the technical director of my works in Argentina is the architect Roberto Mansilla, who did, of a dream a reality.
Work: Restaurant El Papagayo
Author: Ernesto Bedmar
Location: Arturo M. Bas 69, Córdoba, Argentine
Year Project: 2015
Technical direction: Roberto Mansilla
Interior design: Lucía Roland – CAPÓ estudio
Work of art: "Bandada" de Santiago Lena
Photography: Wifre Meléndrez
+ bedmarandshi.com
Búsqueda para satisfacer el conocimiento de la actividad arquitectónica y tangentes que se generan. La idea es crear un espacio para divulgar los diversos proyectos en busca de nueva inspiración y de intercambio.