We all know a couple of things on Platón, or maybe only one:
"That said that the objects that we see and feel are scarcely a vague shade, a pale reflection of the ideal objects, which us turn out to be unattainable and are beyond our perception, as archetypes."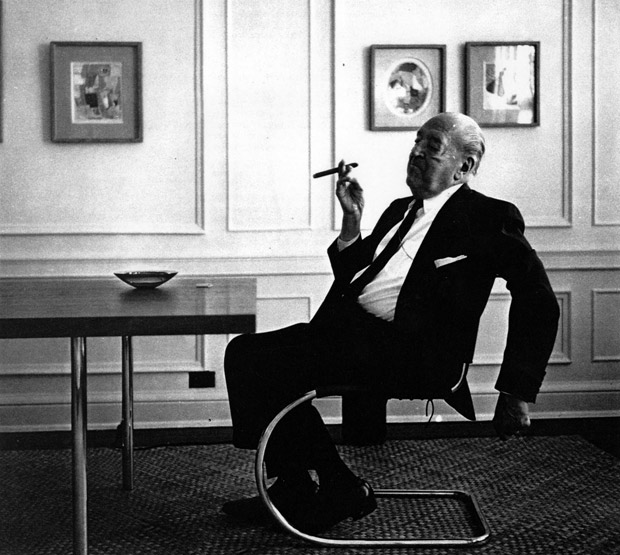 Each and every of the hammers of the world are concrete and individual and, because of it the same, "defective". One has a small scratch in the handle, other one weighs greatly, other one seems that it is unbalanced a bit, is other one very nice, yes, very well; but, but, but it is not "the hammer". None is "the hammer". The perfection does not exist because it is the ideal one, because it is a concept of which we do not even know for what to wait. The perfect hammer, the ideal one, the archetype, is in the sky guarded by the gods, and no human being will see it ever. (It is not even like that: it is not physically in the sky; it is an idea, a concept that presides at the accomplishment of each and every of the hammers, but that he itself will never carry out).
Meanwhile, we conform to imitations: a circumference planned carefully, but that is not "the circumference" and neither has cannot even have his perfection; a good horse, but that is far from being "the horse", etc.
How is she the perfect woman? How is he the perfect man? What sound? Might we live to his side?
Certainly that not. From his skin there would come a species of unbearable cold: The horror of the perfection.
Todos y cada uno de los martillos del mundo son concretos e individuales y, por eso mismo, "defectuosos". Uno tiene un pequeño arañazo en el astil, otro pesa mucho, otro parece que se desequilibra un poco, otro está muy bien, sí, muy bien; pero, pero, pero no es "el martillo". Ninguno es "el martillo". La perfección no existe porque es un ideal, porque es un concepto del que ni siquiera sabemos qué esperar. El martillo perfecto, el ideal, el arquetipo, está en el cielo, custodiado por los dioses, y ningún ser humano lo verá nunca. (Ni siquiera es así: No está físicamente en el cielo; es una idea, un concepto que preside la realización de todos y cada uno de los martillos, pero que él mismo nunca se realizará).
Mientras tanto, nos conformamos con imitaciones: una circunferencia trazada con cuidado, pero que no es "la circunferencia" y no tiene ni puede tener su perfección; un buen caballo, pero que está lejos de ser "el caballo", etcétera.
¿Cómo es la mujer perfecta? ¿Cómo es el hombre perfecto? ¿Qué son? ¿Podríamos vivir a su lado?
Por supuesto que no. De su piel emanaría una especie de frío insoportable: El horror de la perfección.
What I say, at least that said, is accepted and shared by everyone … Well, less by Mies van der Rohe.
With the same arrogance with which Lucifer challenged Yahweh, Mies challenged Platón:
Non serviam!,
the devil said.
Non abdicam!,
the architect said.
Lucifer was destroyed in the act, but Mies was on the verge of winning.
He waged a very hard battle, making steel buildings in which not a single weld could be seen, demanding that all the slots of all the screws of all the reeds of all the windows be parallel to the glass, and, in short, always acting like a maniac, an unbearable madman of perfection, a god who did not build real objects, but materialized the primitive archetypes.
Mies did not want to make twisted buildings, with complex volumes or spatial twinning. It was enough (and it was enough) to make parallelepipeds of glass and steel. But, yes, the apparent ease of conception became almost impossible to execute.
Mies spent years teaching.
Of what?
Some say that architecture, but there are also some who say that only taught sharpen the pencil.
Single?
For Mies sharpening the pencil was the essence of being an architect: Only an architect who knew how to put twenty parallel lines in a tenth of an inch, and all of them perfectly equidistant, would be able to conceive perfect constructive details, and to demand that they be perfectly executed.
the play.
The elegance of Mies's designs is second to none, and the execution even more.
I have spent long periods examining the crossing of the bars of the Barcelona chair. Impossible to find the interruption of any of them, the joint, the welding.
Mies has overcome the myth of the cave.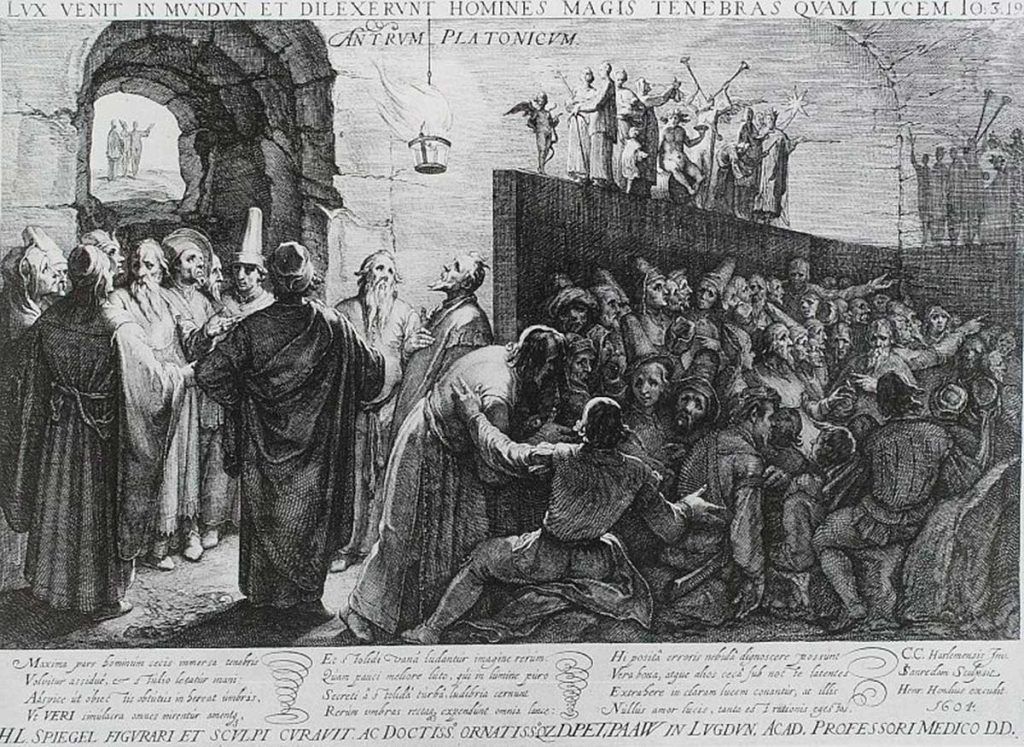 Platón marked the irreparable separation between the soul and the body, between the idea and the matter, and also introduced the sad concept that the soul, the idea, immateriality, were pure and good, while the body, the tangible, the matter, they were impure, dirty and bad. Mies redeems the matter. Mies, an ultraza materialist architect, who evidences the textures and the qualities of the materials, carries out with them the anti-Platonic operation of raising them to the skies. The thing about Mies is a happy promise:
The body is not bad, nor is it facing the soul, nor has it been humiliated before it. Because the material (demonstrated by his work) ascends to the idea, triumphantly rises to the heavens.
And so we see our Mies, our hero, patron saint of redeemed matter and saved forever both aesthetically and ethically (but, above all, ontologically)..
Glory to Mies van der Rohe!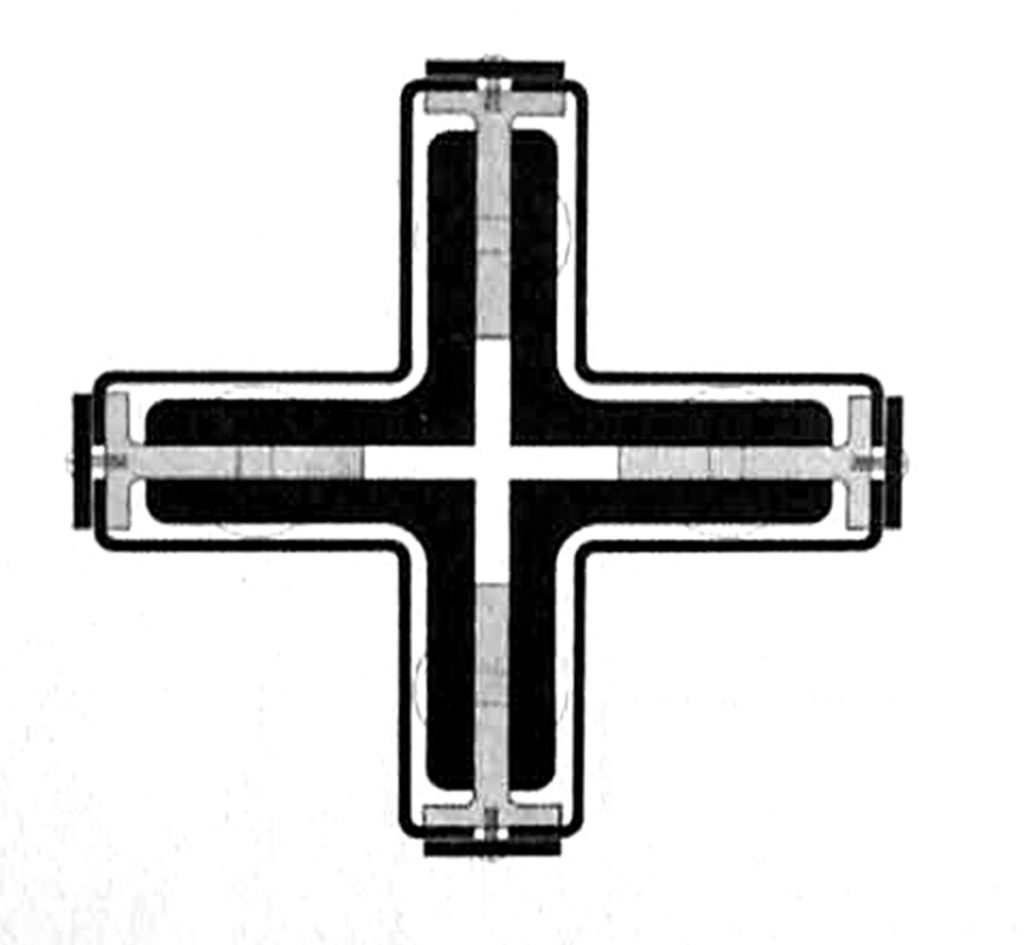 There we see him: Calm, triumphant. Smoking the well-deserved Havana. Bravo, champion! You have defeated Plato, no less! Smoke happy and enjoy your victory.
But but…! Do not! Heavens, no! NOOOOOOOOOOOOOOOOOOOO!!

What we see? Can not be!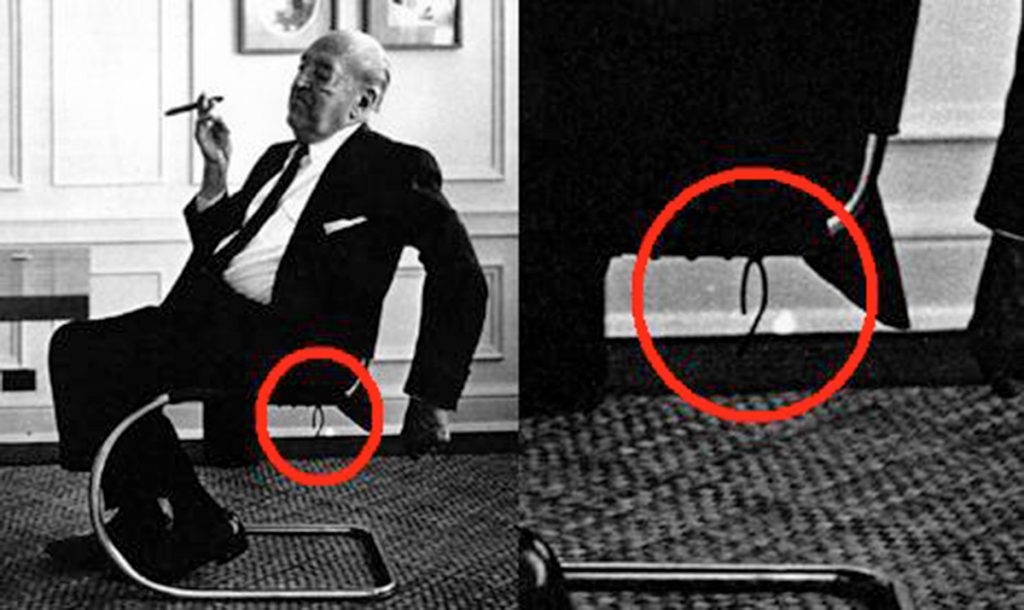 Two threads, a bad seam finished No!
Matter is tenacious and damn.
What a disappointment. What a disappointment I have been sunk. Anyone else could have this, and it would not have the slightest importance. But what happens to Mies is an ontological denial that takes us back to the underworld.
If even Mies van der Rohe is not able to finish these laces, there is nothing to do. There is no solution, no hope.
Let's humiliate the head, sing the mea culpa and ask forgiveness for our superb luciferina.
Platón was right. The very kid has won.
José Ramón Hernández Correa
PhD Architect and author of Arquitectamos locos?
Toledo · march 2013
Nací en 1960. Arquitecto por la ETSAM, 1985. Doctor Arquitecto por la Universidad Politécnica, 1992. Soy, en el buen sentido de la palabra, bueno. Ahora estoy algo cansado, pero sigo atento y curioso.