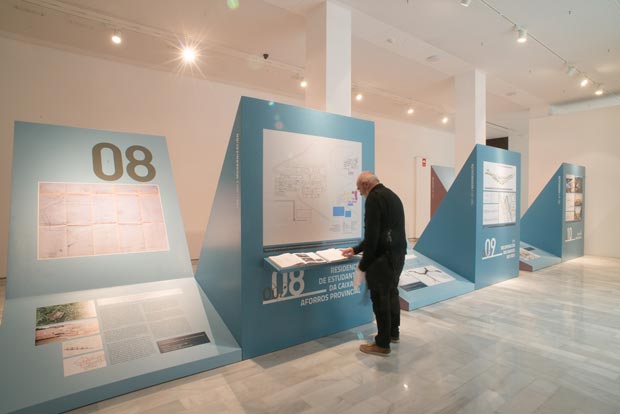 IMAGINED ORENSE is the tour for an Ourense that did not exist, but recognizably across ten projects idealized in the last hundred years.
The exhibition is articulated in three blocks about the air photo under the central lucernario, in this installation the Royal [ortofoto] unites with Imagining [mapping of the high projects 70 cm].
EQUIPAMENTS [1913-1949 four] offers of significant buildings projected for the compact city, equipments that even did not make real, left dreg in the citizenship and even today they are claimed; as the Great Resort in the Burgas.
EXPANSION [1947-1961 three] urban projects that look for the evolution and Ourense's expansion after Canedo's annexation. Framed in the growth of the second half of s. The XXth [Partial Plan of the Lagoons] and the beginning of the XXIst [It Is about Boulevard].
MODERNIZATION [1967-2010 three] projects where Ourense embraces the forefront from three points of view. The architecture industrialized with the College – residence. Veered ecological propitiated by the change of attitude of the city on his rivers [Barbaña, Miño and Loña] and the infrastructures for s. The XXIst.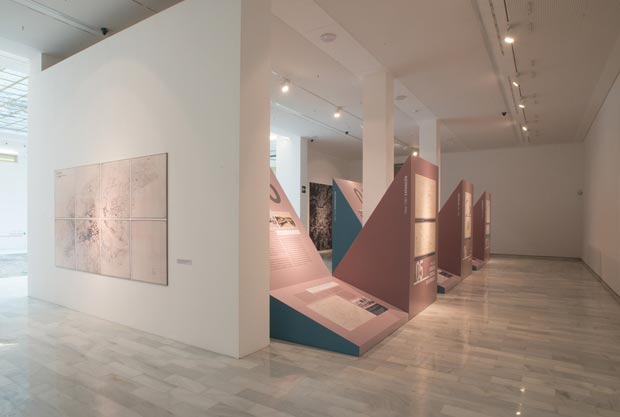 Búsqueda para satisfacer el conocimiento de la actividad arquitectónica y tangentes que se generan. La idea es crear un espacio para divulgar los diversos proyectos en busca de nueva inspiración y de intercambio.