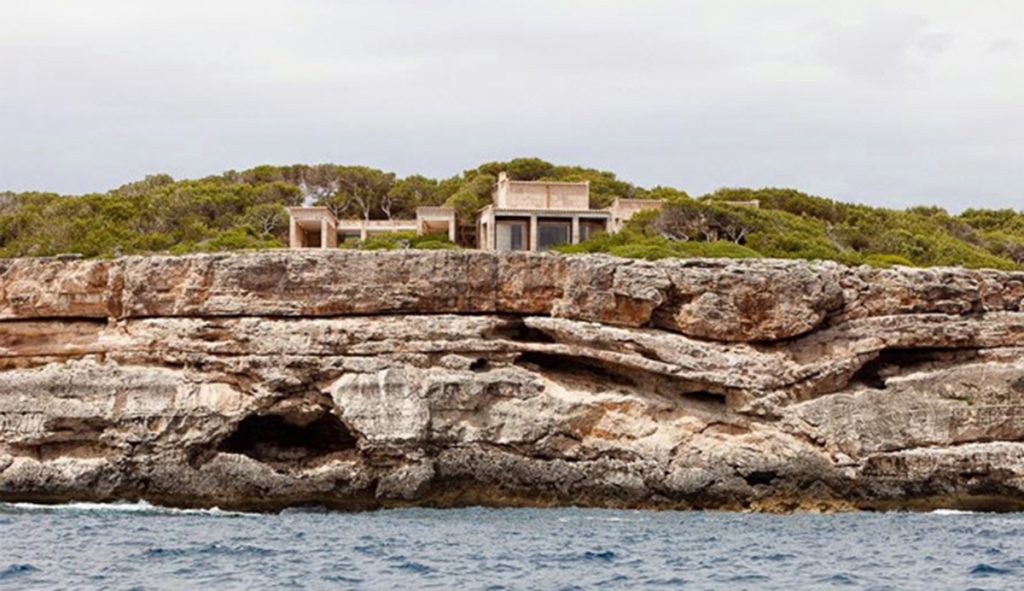 They tell that it liked to exclaim Jørn Utzon
"At all up to Africa",
while it was observing the sea from the top of the cliffs where his first house places in Can Lis, Majorca. Maybe it is this expression the best way of describing the landscape in the one that places the house, since though those who have visited her know that it comes near to the house crossing the small residential neighborhood of I Carry Petro, the context of the house is the cliff and the sea, besides the time.
An ancient, primitive, almost original time, a time contradictory atemporal. Utzon used the local materials, stony blocks extracted from the nearby quarries, girders and lintels of reinforced concrete and tiles of clay accompanying the slabs of stone of the soil. In the end it used materials bought in the local stores of construction, but that in the hands of the teacher turned into architecture.
His project is in this double slope a local synthesis, of a wide place that includes the landscape, the crafts, the materials and the culture of the Mediterranean one. The house looks like it of a shepherd of the classic Greece and at the same time it is a Cretan temple, a ruin discovered in a deposit and a watchtower to see the horizon. It is all these things and none of them.
But yes it is a machine to see the Mediterranean, which plays with the light of the sea that remains caught in the grooves that the saw opened in the stones on having been cut and that Utzon did not leave the bricklayers to sand to support this honesty of the antiquity.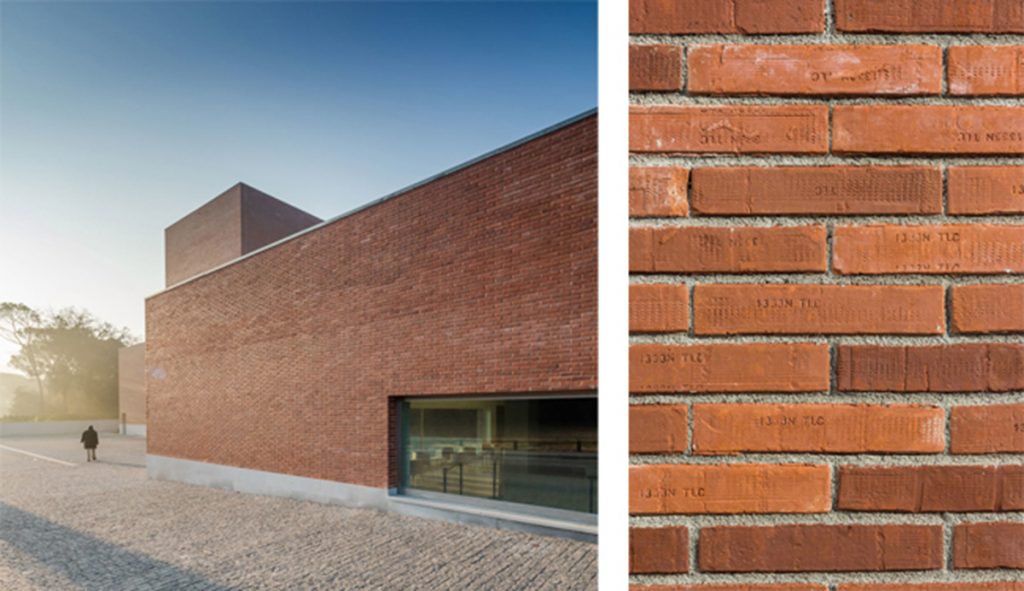 It is a decision that can approach the seizure for Álvaro Siza in Llinás del Vallés's audience, where his bricks have been placed upside-down showing his back, with the code of manufacture and the brands of the extrusionadora.
The texture wins to the industrial abstraction, noticing the alive of the material and his manufacturing process, in spite of the machines, near to the primitive adobe. And it is for this naturalness for what Utzon's house is to the same time ancient and modern, atemporal, since it it is the Mediterranean one and the own Africa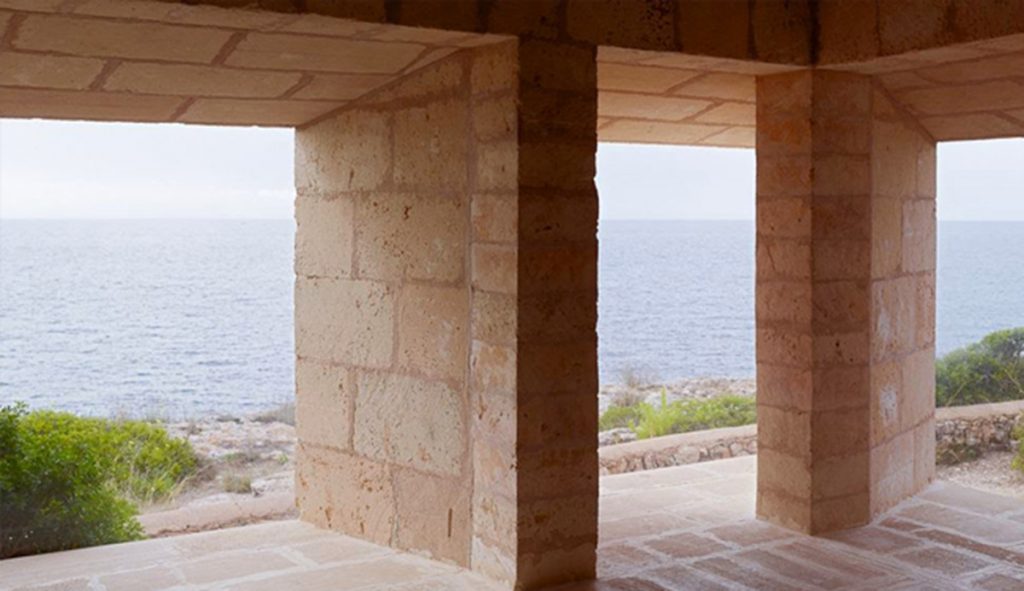 Íñigo García Odiaga. Architect
San Sebastián. February 2016