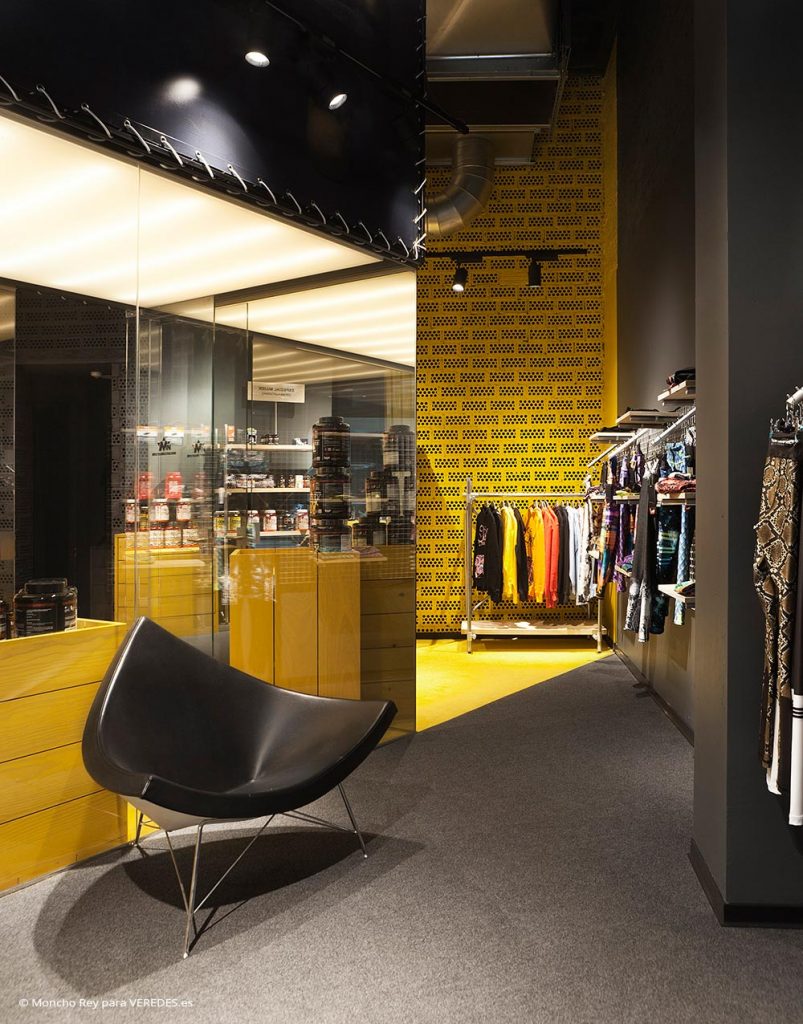 A large store with 30 meters of completely glazed facade and 5-meters headroom are the standards in order to mark in our design an industrial appearance. Bare walls and ceilings, we can only see the building facilities over a dark gray background. They are exclusively interrupted with yellow strips.
Two crystal boxes on the yellow strips arrange the indoor area, marking clearly the diagonals such as supporting elements. As a craft process, we design a furniture which stand out for its simplicity and industrial character.
Project: Misternutricion flag ship store.
Client: Misternutrición.
Architects: as-built arquitectura, interiorismo, infografía.
Project team: Moncho Rey, architect / Pablo Ríos, interior architect.
Location: Área Central – 15707 Santiago de Compostela (A Coruña, Spain)
Area: 240 m²
Year: 2017
Photography: ©Moncho Rey / ©Roi Alonso
+ as-built.es
Búsqueda para satisfacer el conocimiento de la actividad arquitectónica y tangentes que se generan. La idea es crear un espacio para divulgar los diversos proyectos en busca de nueva inspiración y de intercambio.