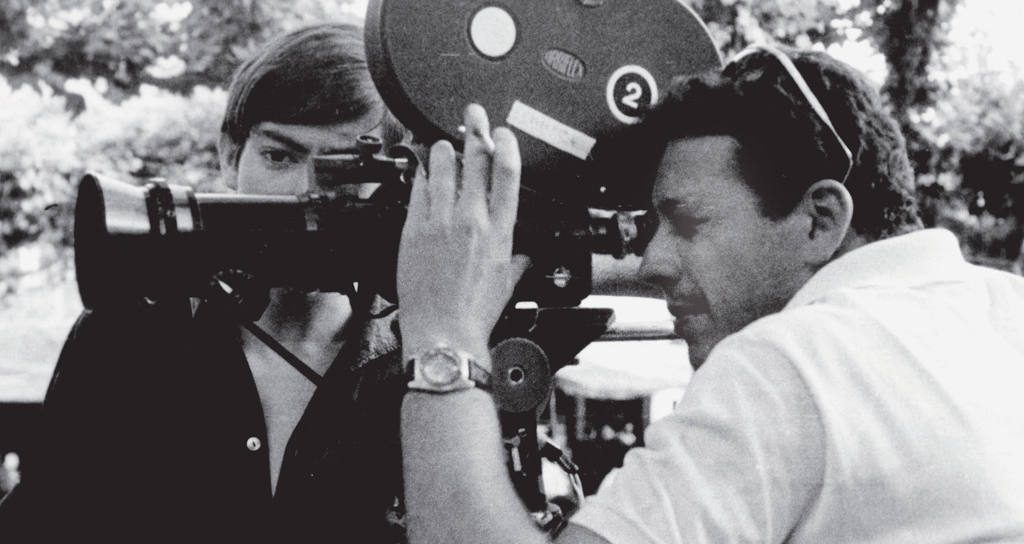 Sometimes in the department store of provinces unsuspected findings take place. It does very little visiting increasingly limited section of videoes of one of them, I found a jewel buried between enormous boxes of popular series, the edition that they have done the Film library of Catalonia and Cameo with Jacinto Esteva's work.
A really very elegant, exquisite edition – as it was said before-, with a book of seventy two pages, and four DVDs who gather the whole Esteva's cinematographic activity, including up to his advertising announcements, accompanied of many extras, between them, you interview many of his collaborators and colleagues as Ricardo Bofill.
It is necessary to add that this edition remained second in the list of the best of the años, according to the critics of caimán cuadernos de cine.
For the fans of the cinema it is a great luck that still there are institutions as the Film library of Catalonia, directed by Esteve Riambau, which beside having an enviable programming, continue realizing exhibitions, and editing books and DVDs that announce the work of interesting filmmakers, something that surely due to the crisis – the great excuse – almost they do not do, or they cannot do, other similar institutions.
Jacinto Esteva Grewe studied four courses of architecture in Geneva and later it specialized itself in Urbanism in the Sorbona of Paris, unfortunately it expired very young, with only forty nine years, but it worked very much and was lucky of that his daughter Daría has battled in order that his legacy remains and spreads. The truth is that I have not seen still his movies, but I am sure that will be fascinating to explore and to discover the architectural influences that exist in his cinema.
Jorge Gorostiza, PhD architect.
Santa Cruz de Tenerife, december 2017
Author of the blog Arquitectura+Cine+Ciudad