David Bestué recovers in this book a format totally become discredited at present, that of the " National Histories of Architecture ". His text imitates the didactic tone of this literature, with his definite well stages and his linear development. Nevertheless, it uses this language of ironic form on having subverted the common places of the historiography, creating a slightly orthodox tour, recovering forgotten ideas and checking some topics that repeat themselves tirelessly in the manuals.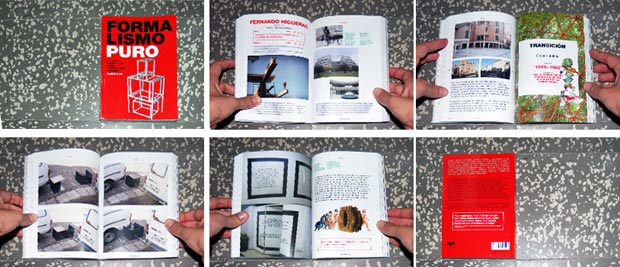 It is a work that it seeks to understand since to there show itself the landscape that surrounds us. A fresh and very personal reading of our recent history, punctuated with photographies, collages, and useless devices created to explain the reasons of the form.
+ info
Búsqueda para satisfacer el conocimiento de la actividad arquitectónica y tangentes que se generan. La idea es crear un espacio para divulgar los diversos proyectos en busca de nueva inspiración y de intercambio.